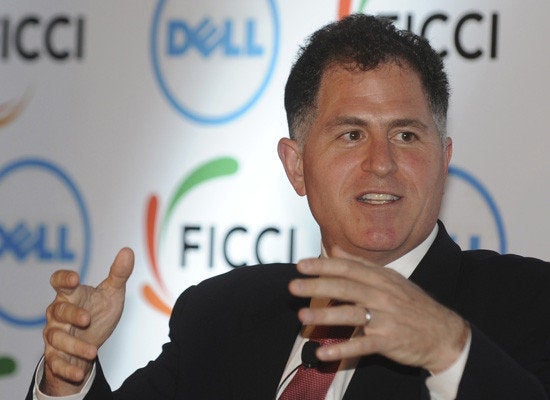 Michael Dell, founder and chief executive of Dell, Inc., recently sat down with the Wall Street Journal to discuss the company's big challenges as it diversifies beyond affordable consumer PCs.
Asked to name the most surprising thing to happen to the tech industry in the past four years, Dell answered, "[the] rapid rise of the tablet."
"I didn't completely see that coming," Dell admitted.
He continued by predicting that Android tablets would match and eventually eclipse the iPad.
"Tablets aren't really new, in the sense that the tablet PC idea's been around for a while. Obviously, more recent products have been much more successful," Dell said. "What's also interesting is Apple's great success with the iPhone. Android comes along, even greater success. I think you'll see the same thing on tablets, with enormous numbers of Android tablets with Dell certainly playing a role in that as well."
When does Dell think Android tablets will "outpace" the iPad? "Not tomorrow. Not the next day. But again, if you look at 18 months ago, Android phones were like, 'What is that?' [...] I don't see any reason why the same won't occur with Android tablets," he told the Journal.
According to rumors, Dell plans to release three new iPad-sized tablets later this year, one powered by Google's Android platform and two by Microsoft's Windows 7 platform.
In March, Andy Lark, Dell's global head of marketing for large enterprises and public organizations, spoke confidently about the future of the Android and Windows platforms and said that the iPad would not succeed in enterprise because of Apple's "closed" ecosystem" and because of the device's "high" price.
For more about Dell's plans in the enterprise market, read the rest of Michael Dell's Q&A with WSJ.

Popular in the Community