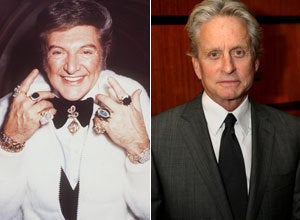 Steven Soderbergh is in the early stages of developing a biopic about Liberace for Warner Bros., which he will direct.
The filmmaker said he has drafted his "Traffic" star Michael Douglas to play the flamboyant pianist.
Richard LaGravanese is writing the script, and Jerry Weintraub will produce.
Soderbergh is in discussions with Matt Damon to play Scott Thorson, who sued Liberace in 1982 for $113 million in palimony, claiming he was the entertainer's companion for five years. Even though Liberace never wavered from career-long denials that he was gay, Thorson reportedly settled for $95,000 in 1986.
Popular in the Community