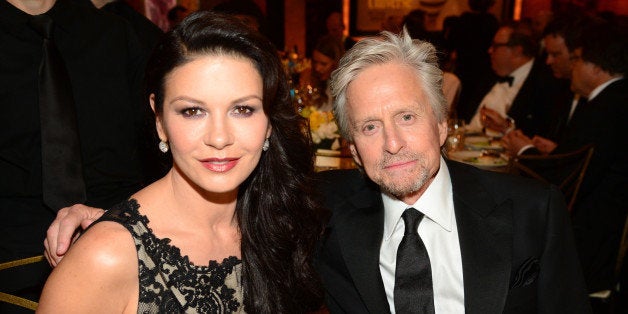 Michael Douglas is not taking love for granted this time around.
Douglas, who has quietly been working on rebuilding his relationship with Catherine Zeta-Jones, told People that their break -- and getting a little older -- have given him a new outlook on what married life is all about.
"A lot of it has to do with age," the 69-year-old actor told the magazine. "When you've accomplished a certain amount in your career, you're not so focused on your ambitions. It makes you appreciate -- and hopefully you do that sooner rather than later -- the value of your partner."
He added: "Like a lovely orchid, or anything else that's nurtured, marriage prospers and grows, but if it's ignored, it withers."
This isn't the first time Douglas has hinted at a happy ending with Zeta-Jones, with whom he has two kids, son Dylan and daughter Carys. Back in May, the actor told CBS' Gayle King that the couple is "very close and everything is going great."