Michael Ealy offered his thoughts on the string of police killings of black men, and he emphasized our need to work together across the board.
The actor, who appeared on Wednesday's episode of "The Real," said that more black officers should be available to help their white counterparts understand the systemic issues.
"I think we can continue to do as much protesting as we want. Systemic racism needs to be changed from within," Ealy said. "Obviously, it is about who's being hired. Why aren't there enough black cops out there? You know, we need black cops to come in and educate some of the white cops who have issues."
Ealy also recalled how the history of black athletes breaking color barriers in sports helped contribute to improved race relations in America.
"There was a time when blacks were not allowed to play sports," he said. "For some racist athletes it was having a black teammate that was able to help them turn things around and understand that the brotherhood is important, and that this black person, this white person, we're both human, we need to work together. If we can work together on the field, we can work together in life."
Similar to the world of sports, he added:
"It comes down to the good cops have to speak up. They have to speak up."
Check out more of Michael Ealy's segment on "The Real" in the clip above.
Before You Go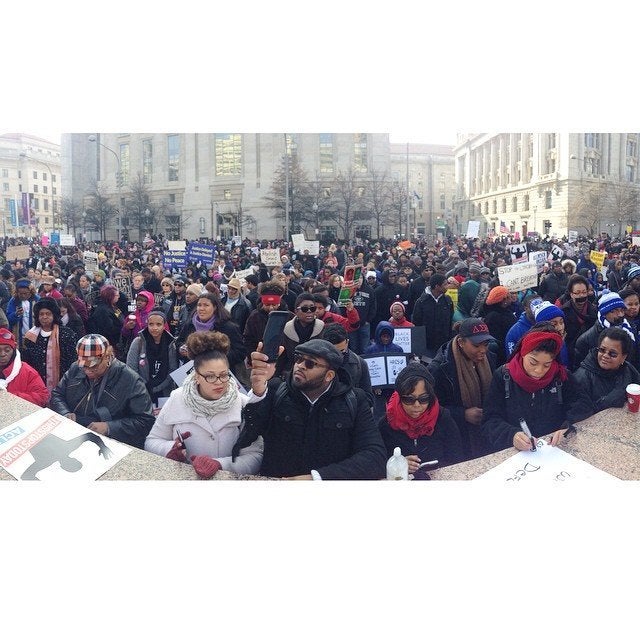 Powerful Black Lives Matter March In Washington
Popular in the Community