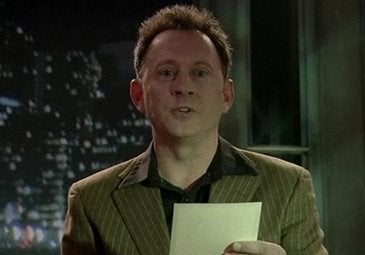 Michael Emerson went on "Late Night With Jimmy Fallon" recently to promote the two-hour finale of "Lost" that airs on May 13. While there, Fallon asked the actor to read a nursery rhyme in his typical creepy-as-all-hell demeanor. It was awesome.
Emerson, best known for his Emmy-nominated role as Benjamin Linus on "Lost," certainly plays the chill-inducing character with skill enough to make the audience suspect he might really be evil. This video will do little to assuage those fears.
"Little Boy Blue" was an inspired choice due to it's vaguely threatening nature, and short-enough-not-to-make-you-wet-your-pants length.
Popular in the Community