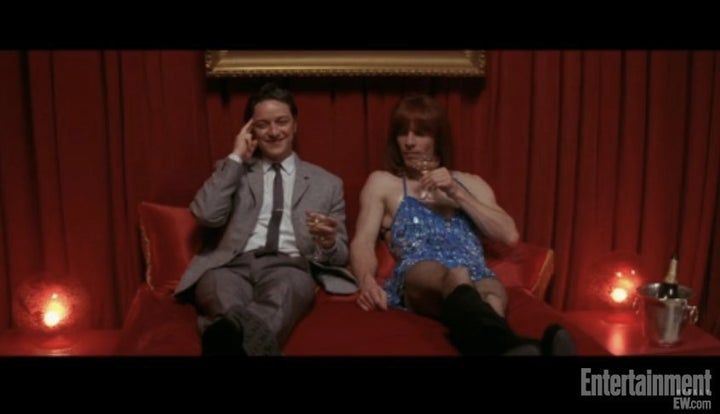 We're not exactly surprised this shot ended up on the cutting room floor.
Fassbender, who plays Eric Lehnsherr (Magneto) ends up in an awkward position in this clip as his character unknowingly finds himself in women's clothing thanks to James McAvoy (Charles Xavier), who's attempting to demonstrate his powers. In the theatrical version of the film, many wondered why Xavier never demonstrated his abilitiess in the scene, as Magneto and Angel (played by Zoe Kravitz) do.
Well what seems like a small exclusion may have actually been a scene that was cut for the good of the audience (and perhaps the film). It's a bit unusual to say the least (Why would Professor X be thinking about Magneto in drag?! That's a pretty vivid imagination!).
Calling all HuffPost superfans!
Sign up for membership to become a founding member and help shape HuffPost's next chapter