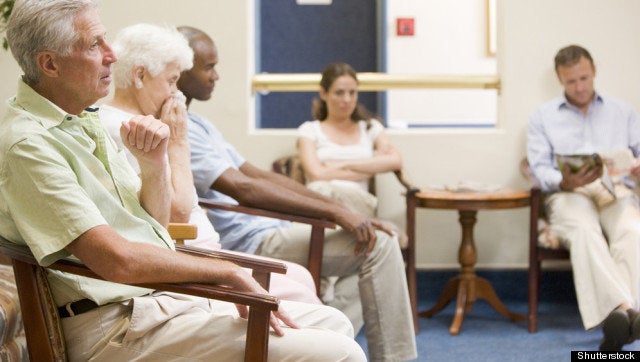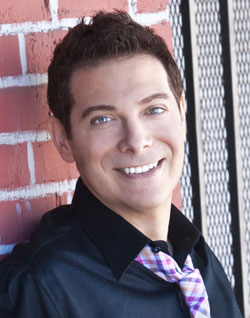 When singer Michael Feinstein lost his 20-year-old cousin, Ben, to gastric cancer in 2010, he wanted to draw on his celebrity to bring attention to the disease, which is relatively rare and therefore doesn't garner the attention of more common forms of cancer. "Seeing what happened with Ben made me want to find out more, and to try in some small way to help find a cure," says Feinstein, the five-time Grammy nominee who is best known as the ambassador of the Great American Songbook.
Towards that end, Feinstein is volunteering his time and talent to a concert in New York City on September 6, which will benefit the Gastric Cancer Foundation, a four-year-old San Francisco-based organization that supports research into the disease. It will be Feinstein's second benefit that week: the evening before, he will perform on behalf of the Institute for Music and Neurological Function, a Bronx, New York outfit that offers music therapy to people who suffer brain disorders such as dementia. Feinstein was inspired to work with that organization by his experiences performing for his aging grandmother in a nursing home in his hometown of Columbus, Ohio. "Like many people, I don't have an awareness of a particular disease until it strikes close to home," Feinstein says.
Feinstein's September 6 concert will be his first for the Gastric Cancer Foundation (GCF), which was co-founded by a survivor of the disease, J.P. Gallagher, and Stanford University oncologist James Ford, a leading gastric cancer researcher. One of GCF's major initiatives is a patient registry, launched last year, which contains information about gastric cancer patients, ranging from treatment strategies to quality of life. The ultimate goal of the registry is to combine the data with genomic information collected from patients' tissue samples, so researchers can determine new strategies for preventing, detecting, and treating the disease.
Gastric cancer strikes about 21,000 adults in the U.S. each year, and the five-year survival rate of those diagnosed is just 26 percent, according to the American Society of Clinical Oncologists. The causes of the disease are not well understood, which is one of the reasons Feinstein was inspired to help, he says. The registry, he says, "is establishing fundamental information that is essential to move forward with research," and could provide insight that will help to render the disease "less mysterious, more manageable, and curable."
A spokesperson for GCF says "greater funding for aggressive research are urgent needs as we search for better treatments and a cure for this deadly disease. [Feinstein's] involvement is helping us get out the message to a broader audience."
It was Feinstein's grandmother who inspired his volunteer work for the Institute for Music and Neurological Function (IMNF). When he was in his teens, he frequently performed on the piano for his grandmother and her fellow residents at the Heritage House nursing home in Columbus. "It was so thrilling for me to see the effects the music had on the residents that I continued to do it," Feinstein says. "My grandmother was almost completely blind and had lost some of her hearing. She wasn't very responsive." In addition to performing for her, Feinstein brought her a Walkman and filled it with old music that she loved, he says. "The music brought her back, and she lived another two years."
IMNF's mission is to develop music therapy programs and provide them to institutions that treat patients with brain diseases such as Alzheimer's, Parkinson's, and the effects of stroke. Feinstein joined IMNF's board of directors six years ago and is a host and performer at the organization's annual Music Has Power event, which usually brings in $160,000, says executive director Concetta Tomaino. "His generosity in hosting and performing at the show brings attention to the work we're trying to do," she says.
Both benefits will take place at Feinstein's nightclub at the Loews Regency Hotel in New York. The singer says he's optimistic that his newest philanthropic endeavor, working with the Gastric Cancer Foundation, will bring much needed support to a disease that is often overlooked. "I hope to bring more people together to create a healing paradigm," he says. "I learned a long time ago that music has extraordinary healing powers."
For more information and to order tickets for An Evening With Michael Feinstein to benefit the Gastric Cancer Foundation on September 6, e-mail nycevent@gastriccancer.org. For more information and reservations for the Music Has Power awards on September 5, e-mail imnf@centerlight.org.
Photo credit: Gilles Toucas
Related
Popular in the Community