According to the report, Flynn made the offer to the FBI, the House Intelligence Committee and the Senate Intelligence Committee. All three entities are currently investigating whether Trump's associates had contact with Russian officials during the 2016 presidential campaign. According to the Wall Street Journal, none of them have yet accepted Flynn's offer.
NBC's Peter Alexander confirmed part of the WSJ report:
Flynn's attorney, Robert Kelner, confirmed in a statement that "discussions have taken place" with both committees, but declined to provide details on what those discussions entailed.
"General Flynn certainly has a story to tell, and he very much wants to tell it, should the circumstances permit," Kelner wrote. "Out of respect for the Committees, we will not comment right now on the details of discussions between counsel for General Flynn and the House and Senate Intelligence Committees, other than to confirm that those discussions have taken place."
Spokespeople for both the chairman and ranking member of the House Intelligence Committee denied the Wall Street Journal report.
"No, Michael Flynn has not offered to testify to [the House Permanent Select Committee on Intelligence] in exchange for immunity," Jack Langer, a spokesman for House Intelligence Committee Chairman Rep. Devin Nunes (R-Calif.), wrote in an email to The Huffington Post.
Trump tweeted in Flynn's defense on Friday morning, arguing he "should" ask for immunity and calling the investigation into the Trump team's ties to Russia "a witch hunt."
Rep. Adam Schiff (D-Calif.), the top Democrat on the House Intelligence Committee, suggested that Flynn might be hiding something.
A committee aide said committee Democrats "have not received an offer to testify to the committee for immunity."
An FBI spokeswoman declined to comment on the report. Spokespeople for the chairman and ranking member of the Senate committee did not immediately respond to requests for comment.
While Flynn's attorney didn't explicitly confirm Flynn's request for immunity, he argued that his client is the target of "unfounded allegations" and "outrageous claims," and should not be blamed for seeking "assurances" prior to agreeing to testimony.
"No reasonable person, who has the benefit of advice from counsel, would submit to questioning in such a highly politicized, witch hunt environment without assurances against unfair prosecution," he said.
Flynn resigned from his role in the Trump administration in February after it was revealed he had discussed U.S. sanctions against Russia with Russian ambassador Sergey Kislyak before Trump took office. Flynn had initially denied such contact.
While Trump said he did ask for Flynn's resignation, he's maintained that his former adviser did nothing wrong by speaking to the Russian ambassador.
Earlier this month, documents revealed Flynn had deeper financial ties to Russia than previously reported, including receiving substantial payments from Russian companies in the year before he joined Trump's campaign as a surrogate. House Democrats have argued that this shows Flynn may have violated a clause of the U.S. Constitution that bars key government officials from receiving payment from foreign governments.
And lobbying disclosure forms recently revealed that Flynn was paid more than $500,000 in 2016 to help the Turkish government discredit exiled cleric Fethullah Gülen. White House press secretary Sean Spicer said the president was unaware of Flynn's work as a foreign lobbyist, but wouldn't say if Flynn would still have gotten the national security role if he had disclosed that work.
Flynn was perhaps best known during Trump's presidential campaign for his fierce criticism of former Secretary of State Hillary Clinton and her use of a private email server. During last summer's Republican National Convention, he led the crowd in a chant of "lock her up," in reference to Clinton.
"The very last thing that John Podesta just said is no individual should be too big to jail," Flynn told Todd. "That should include people like Hillary Clinton. I mean, five people around her have been given immunity, to include her former chief of staff. When you are given immunity, that means you have probably committed a crime."
This is article has been updated with more details, including comment from Trump and Adam Schiff.
Support HuffPost
The Stakes Have Never Been Higher
Before You Go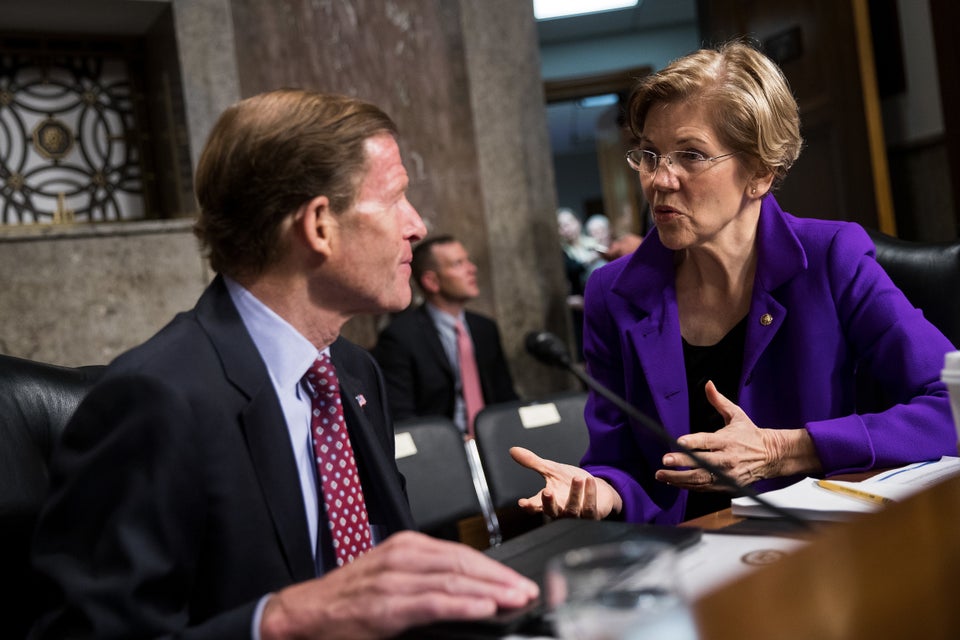 2017 Scenes From Congress & Capitol Hill
Popular in the Community