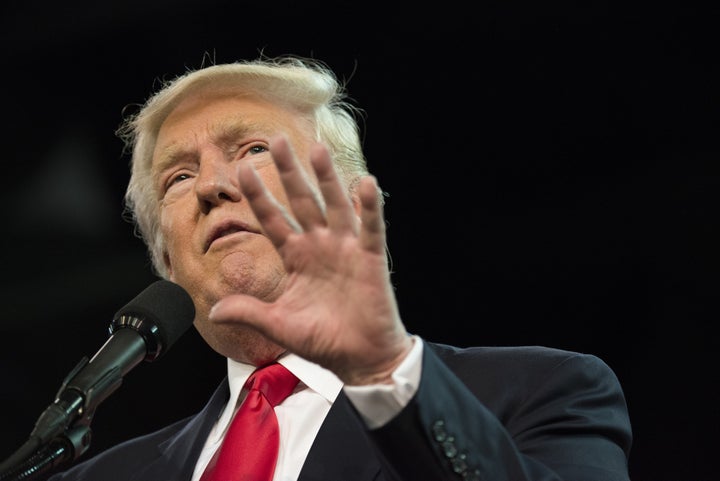 WASHINGTON ― Donald Trump will bring Michael Flynn ― a former head of the Defense Intelligence Agency who was paid by a Russian state-funded television network to speak at its 10th-anniversary gala ― to his first national security briefing on Wednesday.
Flynn, a retired lieutenant general and high-profile adviser to Trump, has attracted attention since he was pushed out of government in 2014 for criticisms of what he says is the Obama administration's failure to confront "radical Islam," his role as an analyst on the Russian network RT, and his embrace of Trump.
ABC News reported on Tuesday that Flynn, along with New Jersey Gov. Chris Christie, would accompany Trump to his first top-secret briefing, heightening critics' fears that the Trump camp would gain access to secrets it could potentially leak to contacts in the Kremlin. But former intelligence officials familiar with the briefings process said it's unlikely that the presidential nominees or their advisers will be looped in on critical secrets until after the election in November.
It's not unusual for presidential nominees to bring national security aides to classified briefings. The candidates are automatically eligible for briefings after receiving their party's nomination, but aides must first be vetted and granted an expedited security clearance, David Priess, author of The President's Book of Secrets, said in a phone interview. Priess, a former CIA analyst and briefer, said he was not aware of any nominee's adviser ever being barred from attending a briefing.
A spokesman from the Office of the Director of National Intelligence, which oversees the classified meetings, declined to elaborate on the vetting process for the aides who accompany nominees.
If the intelligence community isn't alarmed by Flynn's post-government connections with Russia and its propaganda outlet, it could be an indication of the limited information that will be provided in Wednesday's briefing.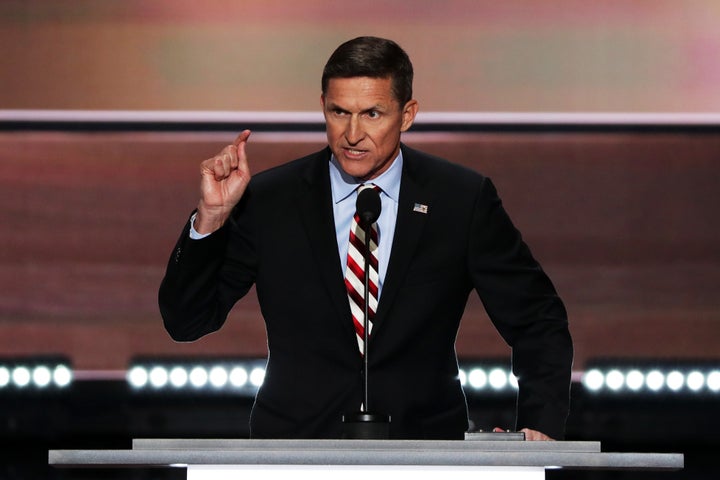 Intelligence officials brief presidential nominees because one will end up serving in the White House. But one won't, so officials don't share sources, intelligence-gathering methods or details of ongoing covert operations, Priess said. "It's intended to be an overview of the hotspots around the globe," he said. "It's not intended to be absolutely comprehensive."
Michael Morell, former acting director of the CIA, echoed this assessment in an interview with The Cipher Brief.
When classified briefings for presidential candidates began in 1952 under then-President Harry Truman, the goal was to prepare potential commanders in chief for the array of threats facing the U.S. The reason for the briefings has since evolved, according to Priess, into an effort to prevent candidates from inadvertently saying something that may reduce their options in the future or undermine current national security policy.
Because the briefings are rooted in tradition rather than law, the sitting president has final say on who will be briefed and what information they receive. Typically, the president delegates full control of the briefings to the intelligence community ― which makes a deliberate effort to ensure that the nominees receive the same information.
Morell, who has endorsed former Secretary of State Hillary Clinton's candidacy, said the briefings could differ simply because of Clinton's experience on national security issues.
"I would expect the briefing for Secretary Hillary Clinton to delve into issues more deeply and to be more of a dialogue than the briefing for Donald Trump, which I would expect to be more of a tutorial, more of a first cut at the issues, with the need to provide the history and background on issues," Morell said in the interview with The Cipher Brief.
If Clinton gains access to new information as a result of a back-and-forth with intelligence officials, said Priess, the briefers would likely feel obliged to share that information with Trump to avoid "even the perception of bias."
The intelligence community's discretion to withhold especially sensitive information from nominees and their advisers ends Nov. 8, when the next commander in chief is chosen.
Trump appears increasingly aware of the poor optics of his past praise of Russian President Vladimir Putin and his decision to stock his small foreign policy team with outspokenly pro-Russia advisers. On Monday, the Trump team assembled a list of news clips into a press release accusing Clinton of having close ties to Putin that deserve scrutiny. The timing of that accusation makes Trump's decision to bring Flynn to his first briefing a dubious political move.
The explanation for that decision was offered through anonymous sources to Fox News reporter John Roberts on Tuesday, who said Flynn was coming to "interpret the reports" because "the Trump campaign is not confident of the quality of the intelligence they will receive."
Trump announced a policy Tuesday evening that further muddied the optics of Flynn receiving payment from a Russian-funded media outlet.
"I'm going to ask my senior officials to sign an agreement not to accept speaking fees from corporations with a registered lobbyist for five years after leaving office or from any entity tied to a foreign government," Trump said at a rally in Wisconsin, criticizing Clinton and her husband, former president Bill Clinton, for accepting large speaking fees since leaving government.
This article has been updated to include Trump's Tuesday night announcement regarding his senior officials' speaking fees.
Before You Go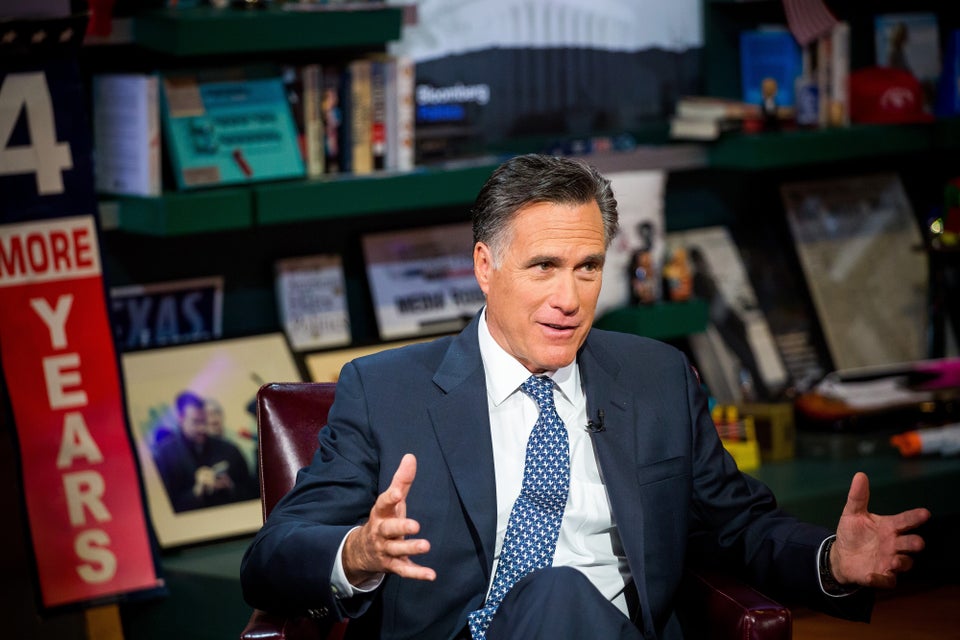 Republicans Who Have Refused To Back Donald Trump
Popular in the Community