WASHINGTON ― Ekim Alptekin, the Turkish businessman whose employment of former national security adviser Michael Flynn has become part of a federal investigation, defended himself in a defiant speech Monday at Trump International Hotel in Washington.
"As many of you have read in the media, I hired the Flynn Intel Group in 2016 before the election with a mandate to help me understand where the Turkish-American relationship is and where it's going and what the obstacles to the relationship are," Alptekin said from a stage in the hotel's presidential ballroom.
The biggest obstacle, according to Alptekin, was then and continues to be the exiled cleric Fethullah Gülen, who lives in central Pennsylvania. The Turkish government blames Gülen and his followers for the attempted coup in 2016 that failed to topple President Recep Tayyip Erdogan. Alptekin said that he hired Flynn "to commission independent research and to establish objective facts" on Gülen's activities in the U.S.
Alptekin's comments at the 36th Annual Conference on U.S.-Turkey Relations came the same day that Flynn announced he would not comply with a subpoena to testify before the Senate Intelligence Committee and one week after The New York Times reported that Flynn told the Trump administration on Jan. 4 that he was under federal investigation for his work for Alptekin. Flynn is currently under investigation for both his work for Alptekin, which Flynn's lawyers believe could have been directed by the Turkish government, and for his interactions with Russian officials and payments he received from Russian state-owned and private companies.
Flynn was paid more than $500,000 in 2016 by a Dutch company called Inovo BV, which is owned by Alptekin. The former national security adviser initially disclosed the payment as a domestic lobbying expense in September. On Nov. 8, the day Trump was elected, Flynn wrote an op-ed for The Hill calling Gülen a "radical Islamist" and laid out a case for his extradition to Turkey. This op-ed caught the attention of federal investigators who noted that this apparent reversal of Flynn's public position on Gülen came after he was hired by Alptekin. After he was fired by Trump on Feb. 13, Flynn retroactively registered as a foreign agent for Turkey.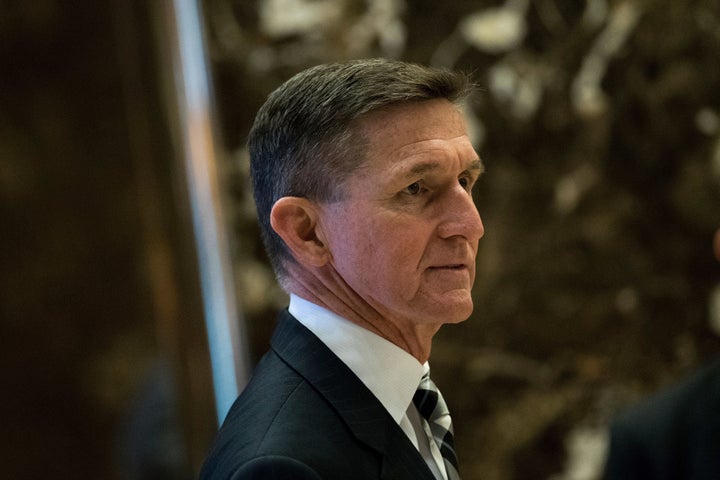 Alptekin's statements at the conference hosted by the Turkey-U.S. Business Council, which he leads, and the American Turkish Council capped a two-day business event that wound up heavily focused on politics.
Both Alptekin and Serdar Kilic, Turkey's ambassador to the United States, denounced U.S. support for Kurdish military forces, the YPG, in the fight in Syria against the so-called Islamic State.
Kilic also declared his disgust with pro-Kurdish protesters who were beaten on Washington's Embassy Row by Turkish security forces. "We do not take it as freedom of expression. It's an expression of solidarity with terrorism."
Thomas Shannon, the U.S. State Department's undersecretary for political affairs, followed Kilic on stage and called the attack on protesters "deplorable."
"This is supposed to be a business conference," said one attendee who agreed to talk to HuffPost only anonymously. "It has been anything but."
Howard Beasey, president and CEO of the American-Turkish Council, told HuffPost, "We try to make it as little about the politics as possible." Even so, Beasey said, "political and strategic relationship" needs to discussed, "because it literally is setting the playing field for the business community."
That's important because the American-Turkish Council and the Turkey-U.S. Business Council are primarily interested in business.
The attack on protesters by Turkish security forces on U.S. soil was "a horrible distraction from the relationship," Beasey said. He said it overshadowed the positive first meeting between Trump and Erdogan and what that meant for increased business ties.
"It absolutely does affect just the broader perception of Turkey and the environment of politics," Beasey said. "It's absolutely not helpful."
Beasey did believe that the Trump administration brings a positive outlook on the world that will help the business relationship between the U.S. and Turkey.
"The Trump administration really looks at the world through a different lens," he said. "Business is at the top of the priority list."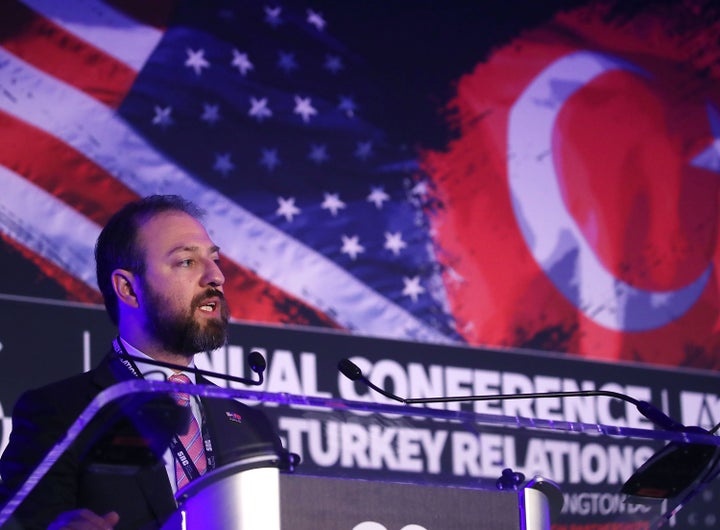 The importance of business to Trump was made clear by the fact that the conference was hosted inside a property owned by the president himself. The president's continued ownership of his multibillion-dollar business has been an ongoing scandal on its own as other businesses, lobbying groups and foreign governments have a means of putting money directly into his pockets by booking events at his properties or purchasing real estate he is selling.
Beasey said that he signed a two-year contract to host the annual conference at the hotel with the Trump Organization in October 2015 ― a year before the hotel opened.
"When we started the negotiations on it, there was no certainty it would be a Trump administration," he said, adding "there was every expectation that the administration would follow procedures of his predecessors in terms of dealing with their business connections."
They didn't. Instead, Trump broke with decades of presidential precedent and maintained ownership of his businesses despite concerns about conflicts of interest.
As a nonprofit that takes in about $1.2 million per year, Beasey said it would have been too costly to break its contract. Still, Beasey said he was "very happy" with the hotel and its service. "We'll be back one more year."
Time will tell if the scandals enveloping Flynn and the Trump administration will hang over 2018's conference.
Before You Go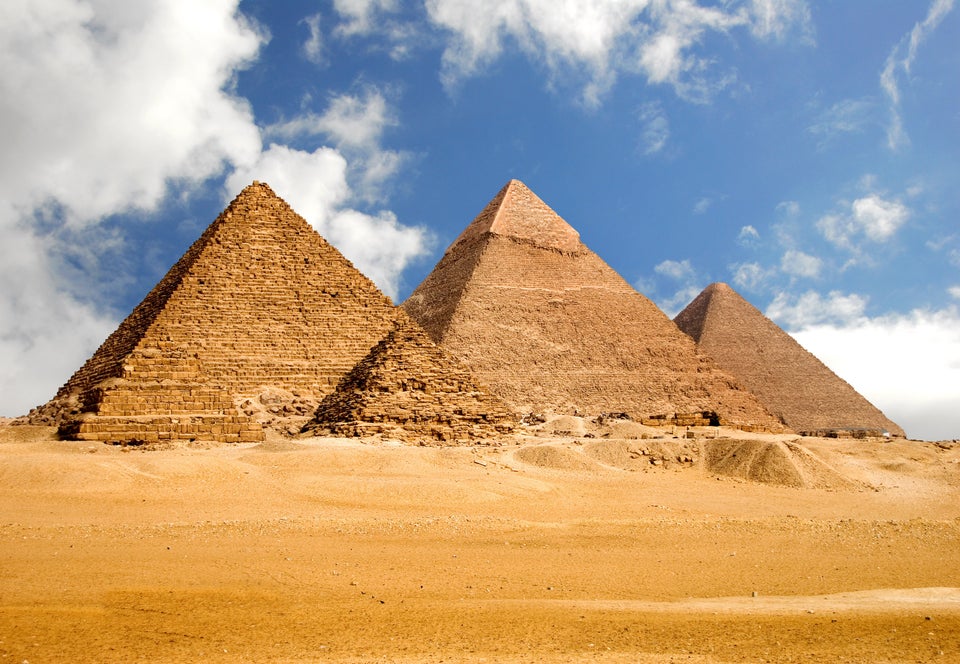 Actually Trump Has Been Leaving Notes At Historic Sites All Over The World
Popular in the Community