There are certain advantages to falling in love with a talented musician and this is one of them.
On Tuesday, singer and poet Michael Franti shared the news of his engagement to nurse and jewelry designer Sara Agah on Facebook with a special engagement video he created to his 2013 song "Life Is Better With You."
"I wrote 'Life Is Better With You' three years ago as a song I hoped to be played at our future wedding and made this video for Sara using clips I shot of her on my iPhone over the past three years," Franti wrote on Facebook. "At a surprise dinner I planned in Bali, I played her the song on acoustic guitar and then showed her the video."
He added that she was "quite moved" by the gesture and naturally, she said, "yes!"
In a 2013 Rolling Stone interview about the inspiration for the song, Franti explained, "I told [Sara] that even my worst day with her is better than any day I had before she was in my life, and out came the words, 'Life is better with you.' I picked up the guitar and wrote the song right then. I hope it inspires gratitude through the ups and downs of relationships for couples, friends, parents and kids."
Congratulations to the happy couple!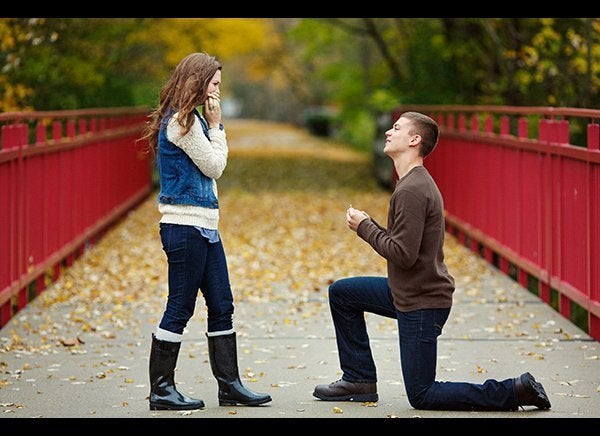 90+ Adorable Marriage Proposal Reactions