WASHINGTON -- The veal pen is becoming a dangerous place.
U.S. Trade Representative Michael Froman -- President Barack Obama's top trade official -- ventured into it Tuesday evening, meeting with a group of liberal leaders in a ritual known as Common Purpose -- an off-the-record weekly gathering that features an administration official and representatives of the Democratic coalition, from labor and environmental groups to consumer advocates and online progressive groups.
Froman's appearance was part of a stepped-up charm offensive the U.S. trade representative is waging, hoping to soften liberal opposition to the Trans-Pacific Partnership, the free trade deal Obama is attempting to cut with Asian nations. The same day, Froman spoke publicly at the Democratic-aligned think tank Center for American Progress.
GOP leaders in Congress support the trade pact, which is still being negotiated. But Democratic opposition is broad in both the House and Senate, making Froman's mission critical if the Obama administration hopes to clear the agreement through Congress when it is finished.
And if the reception at the Common Purpose gathering is any indication, a lot more charm will be needed. The liberal coalition was unusually unified -- against the administration.
"I think it is incredibly telling that Froman faced a room of his core supporters ... and all that was in the room was frustration about the direction of the trade policy," said one meeting participant. "The only support comes from the Chamber of Commerce, multinational corporations, big business. The base of the Democratic Party is in complete opposition."
The Tuesday meetings, held since early 2009, are strictly off the record and, in a departure from Washington tradition, that condition is generally followed, as the groups value the opportunity to meet with top administration officials. But the typically tight-lipped progressives opened up about Tuesday's meeting, with five participants sharing notes and details on background.
The TPP is a wide-ranging deal among 12 nations that has drawn sharp criticism from labor, environmental and public health groups for what they say is its potential to undermine important public interest regulations. Its supporters tout the deal's ability to eliminate tariffs and boost economic growth. Under the North American Free Trade Agreement, corporations have been able to circumvent sovereign courts to challenge government laws and regulations before international tribunals. TPP adopts a similar framework, but Froman's speech at the Center for American Progress argued that the treaty will ensure that many liberal values will be protected.
"As a candidate for president, then-Senator Obama said he would renegotiate NAFTA, put labor and environmental standards at the core of trade agreements and make those standards enforceable like any commercial commitment," Froman said at CAP. "That's exactly what we're doing in TPP."
The secretive nature of the trade talks makes Froman's pitch a difficult sell. USTR treats negotiation texts as classified information, barring all but a select group of cleared advisers -- mostly corporate executives and lobbyists -- from viewing the proposals. Leaked drafts of some chapters of the deal have reinforced concerns from liberal groups.
Froman attempted to quell critics by explaining on Tuesday that organized labor had been given more access to trade documents and staff briefings than other special interests -- a contention one meeting participant told HuffPost is "just downright silly."
"Consultation is not the same thing as transparency," said one person in the meeting. "We do have the opportunity to come to the table, but it's the same thing every time. We don't have access to the text."
Froman made a variety of assurances, participants said, but would not share details, escalating the frustration. Opponents of the free trade deal, including MIT professor Noam Chomsky, have argued that the administration invokes secrecy because strong public opposition would develop if details were made public -- a line of reasoning endorsed by several meeting participants. Secrecy proponents insist that complicated deals cannot be negotiated in public without insurmountable hurdles.
The meeting grew testy, with Public Citizen's Lori Wallach, Democratic strategist Mike Lux and labor ally Robert Borosage voicing strong critiques of the trade policy.
"When you go on a charm offensive, it's probably not helpful to tell the targets of your seduction a bunch of lies, that if they knew better, they'd agree with you, and any time they call you on your lies, they're being hostile," said one attendant.
Froman, attempting to make a progressive case for the trade deal, argued that globalization is happening regardless of whether anybody wants it, saying it can either be shaped by U.S. values or by others. He argued the deal would open new markets for exports, level the playing field for U.S. exporters, and create mechanisms to enforce trade laws. He also emphasized the deal's environmental protections, calling them the first of their kind.
People at the meeting generally agreed with the Froman's philosophical orientation, but said they don't think the deal lives up to the sales pitch. Environmental groups have been deeply critical of the leaked environmental chapter, for instance.
Froman's most concrete offering to the progressive community of late is a new Public Interest Trade Advisory Committee, which would give liberal nonprofit groups privileged access to further briefings and negotiation documents, which they would be barred from sharing with other groups or the public. Hundreds of corporations and a handful of nonprofit groups already have this access through the administration's Industry Trade Advisory Committees.
But representatives of some groups believe Froman's panel will result in little policy-making leverage. Indeed, the idea for a dedicated nonprofit committee was initially put forward by corporate interests, which presented it as an alternative to including progressive groups on the existing committees. Business groups worried that including nonprofit organizations would dilute the influence of corporate interests.
"Exports are created by business, investments are created by business, and good, high-paying jobs are created by businesses," Fanwood Chemical Inc. president Jim DeLisi said at an October 2010 hearing of chairmen of Industry Trade Advisory Committees. "The key point of this whole system is to be sure that the [government] negotiators understand the needs of businesses."
Several groups, including the Sierra Club, according to sources, declined to be a part of Froman's new committee, dealing a further blow to administration efforts to include liberals.
"Our door continues to be open to potential partners who are interested in delivering trade agreements that will create jobs at home and level the playing field so our workers can compete fairly around the globe," USTR spokesman Trevor Kincaid told HuffPost.
UPDATE: An additional meeting participant, who like the others requested anonymity, wrote in to provide more color. "You missed my favorite Froman quote that night when he told us that based on our logic that we should all go home and just throw away our computers and get rid of automation," he said. "To say that he did profound damage would be an understatement when you now have progressive groups that weren't tracking this or engaged now asking what they can do to fight it - all because of his demeanor and performance." The story was also updated to include USTR's comment.
Before You Go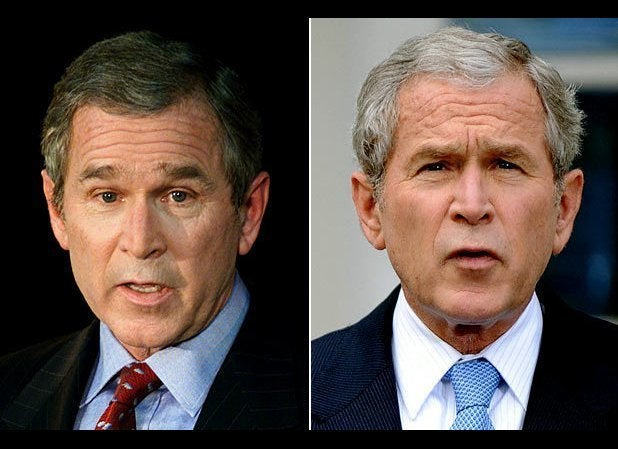 Aging in Office
Popular in the Community