Stage director Michael Greif may be busier than ever, but he took time to reflect on his award-winning career with New York Times theater editor Scott Heller Friday night.
Best known as the director of "Rent," Greif recalled how his childhood in Brooklyn inspired him to pursue a career in musical theater at an early age.
"I think, like a lot of other gay kids growing up in the '60s and '70s, I felt a little out of sorts. So seeing a different alternative, or a fantasy life, onstage was something that I was drawn to," Greif, who also helmed "Grey Gardens" and "Next to Normal," told Heller in the interview, which can be viewed above.
Later, Greif described his preference for shows that "muck around in really serious and difficult issues" as opposed to the traditional song-and-dance stylings of yesteryear. "I'm generally drawn to musicals that, at some point, get invested in difficult journeys for their characters," he said.
Greif returns to Broadway with the hotly-anticipated "Dear Evan Hansen" in December. He's also slated to direct "War Paint," starring Christine Ebersole and Patti LuPone, which hits the Great White Way in April 2017.
The interview, which was part of the popular TimesTalks series, also featured live performances by the stars of several Greif-directed musicals. Actor-singer Ben Platt gave audiences a sneak peek at "Dear Evan Hansen" with a chilling version of the musical's showstopper, "Waving Through A Window," while "Rent" veterans Adam Chanler-Berat and Aaron Tveit teamed up for "What You Own."
Later, Tveit joined Jennifer Damiano and Rachel Bay Jones for a soaring take on "Superboy and the Invisible Girl" from "Next to Normal." Alex Lacamoire, who won a Tony Award for his work as the musical director and orchestrator of "Hamilton," accompanied the stars on piano.
Check out photos from the Oct. 28 TimesTalks event below.
Adam Chanler-Berat & Aaron Tveit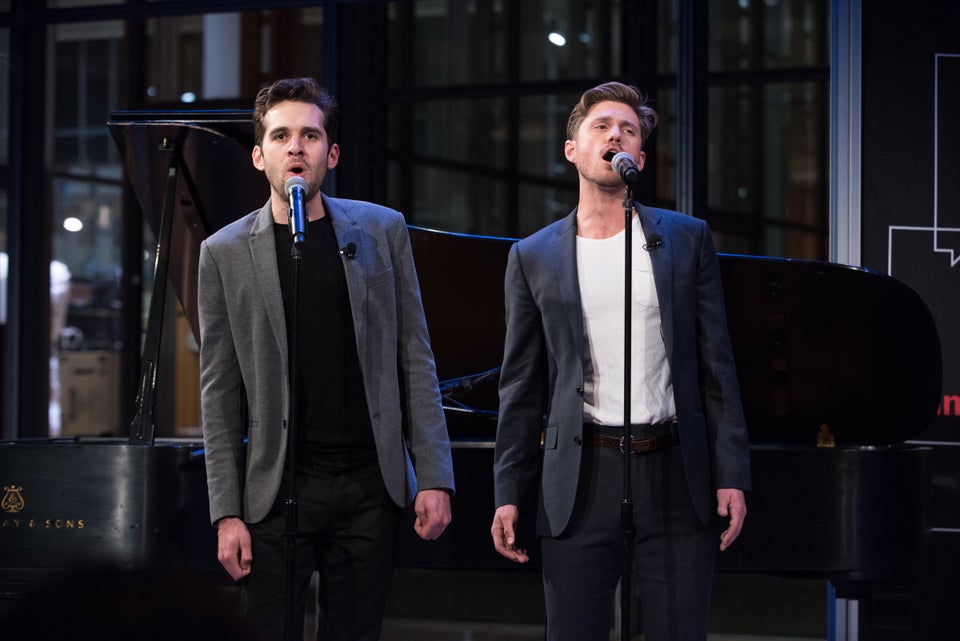 Mike Cohen for The New York Times
Adam Chanler-Berat & Aaron Tveit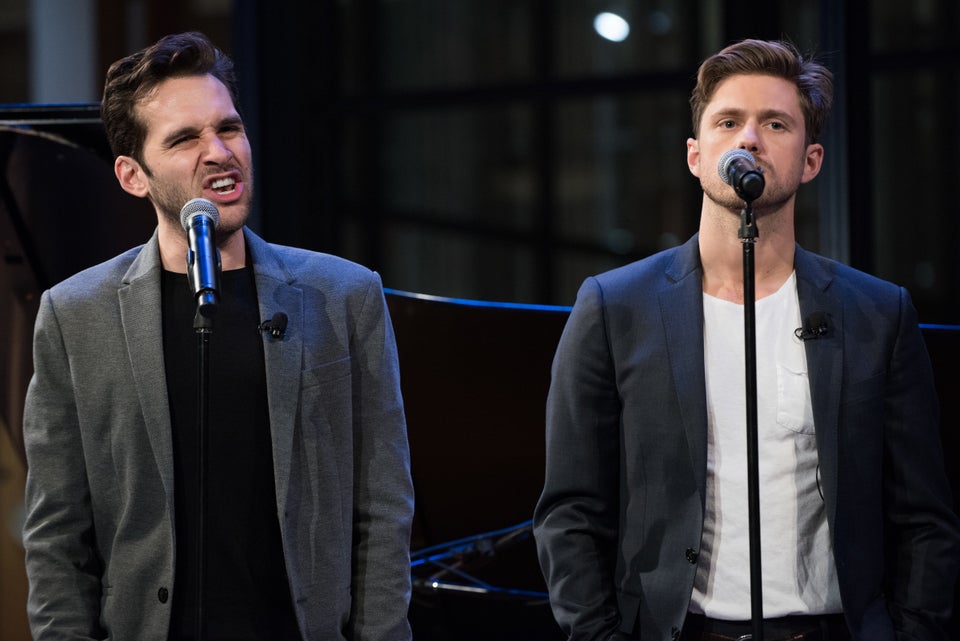 Mike Cohen for The New York Times
Aaron Tveit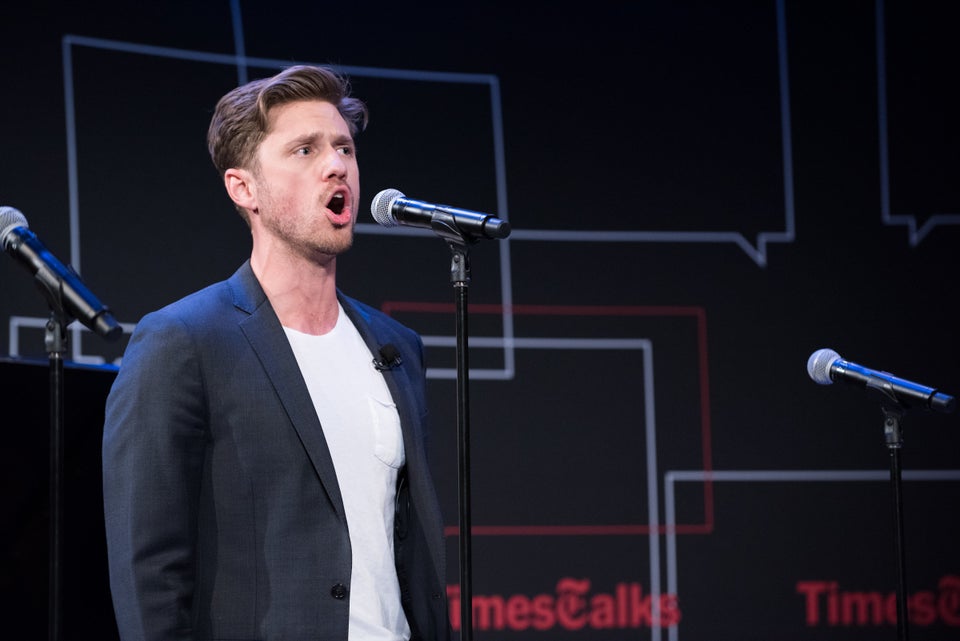 Mike Cohen for The New York Times
Aaron Tveit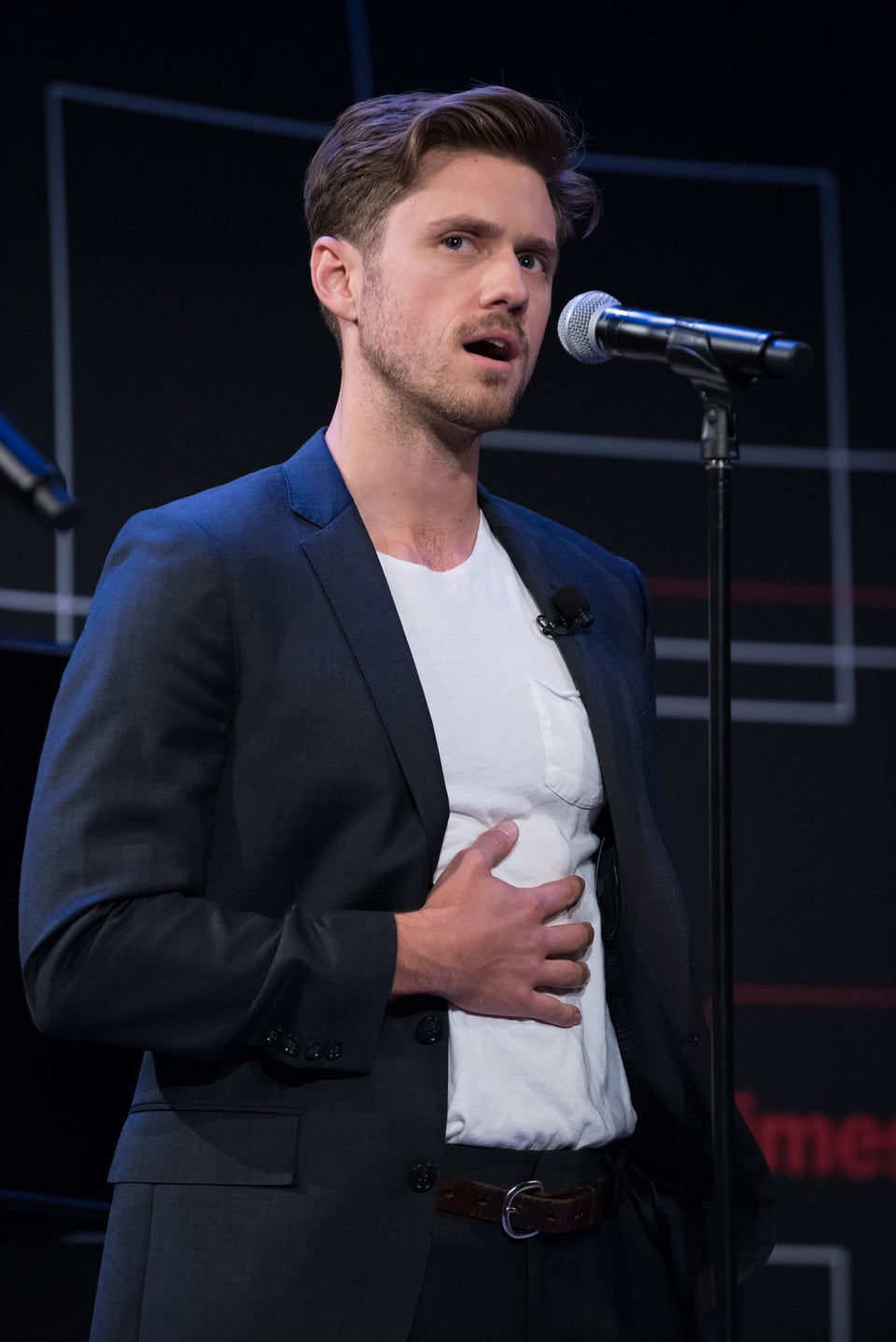 Mike Cohen for The New York Times
Aaron Tveit & Jennifer Damiano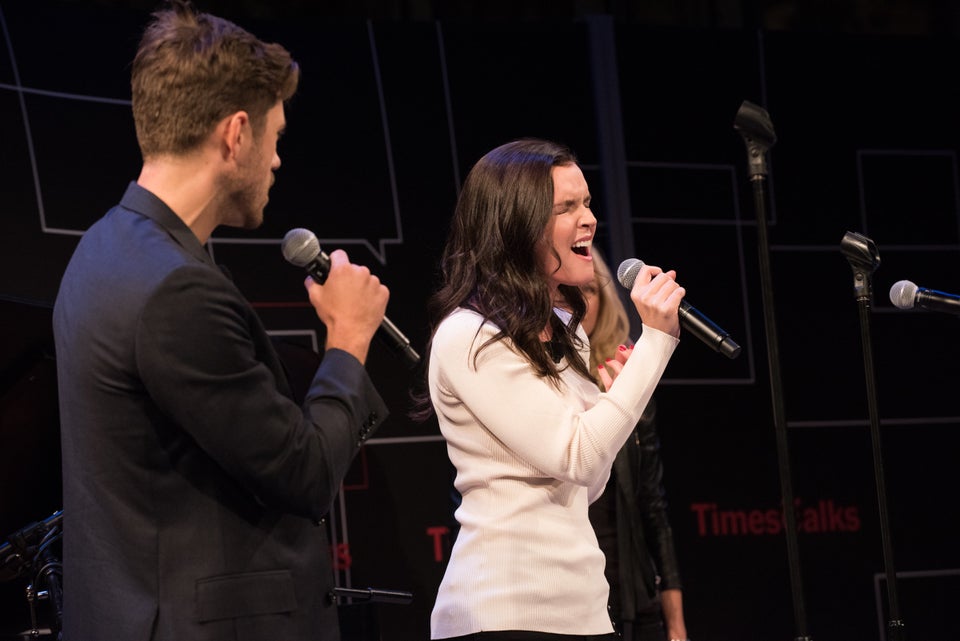 Mike Cohen for The New York Times
Ben Platt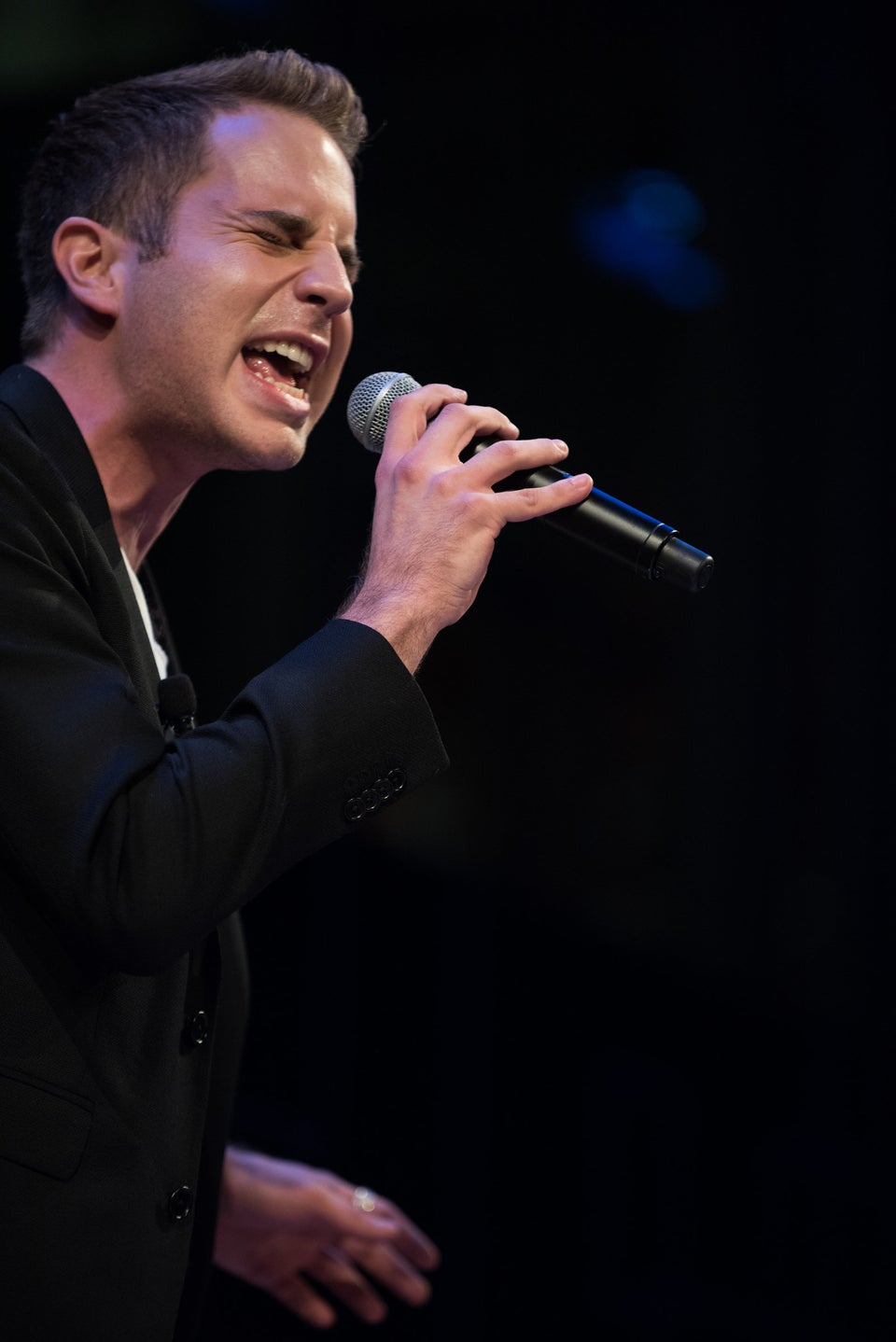 Mike Cohen for The New York Times
Ben Platt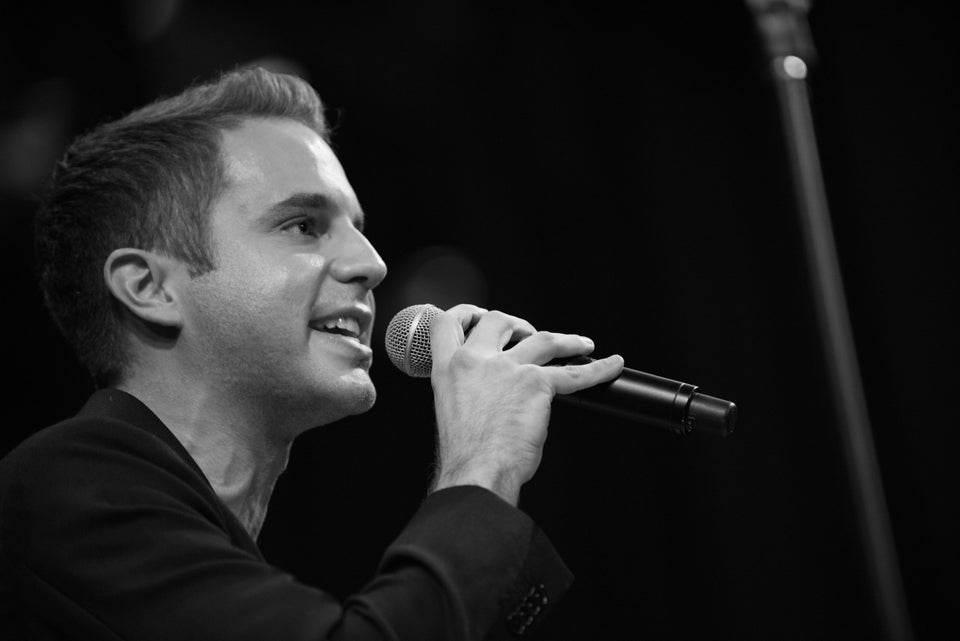 Mike Cohen for The New York Times
Alex Lacamoire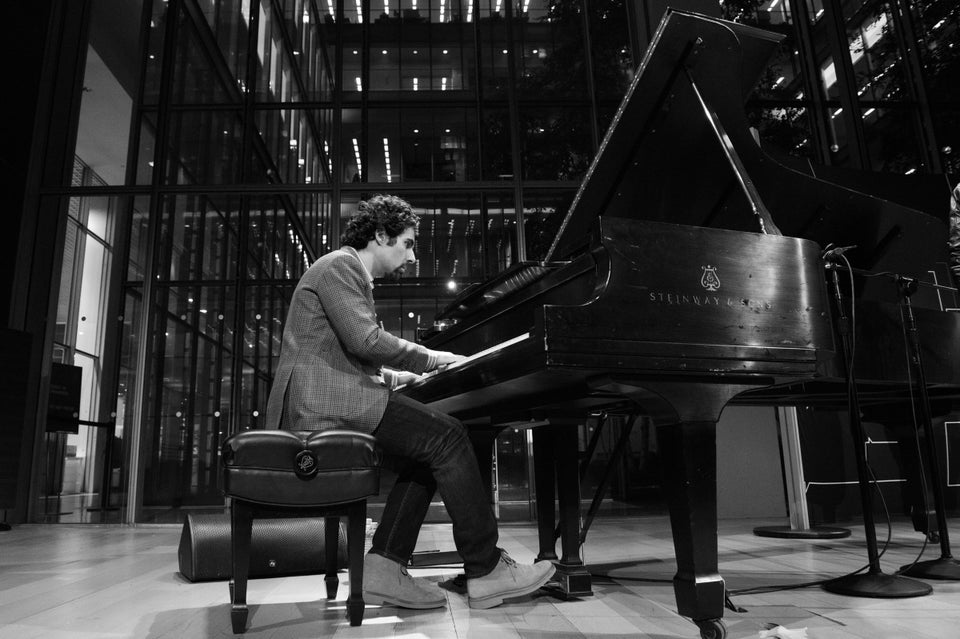 Mike Cohen for The New York Times
Michael Greif & Scott Heller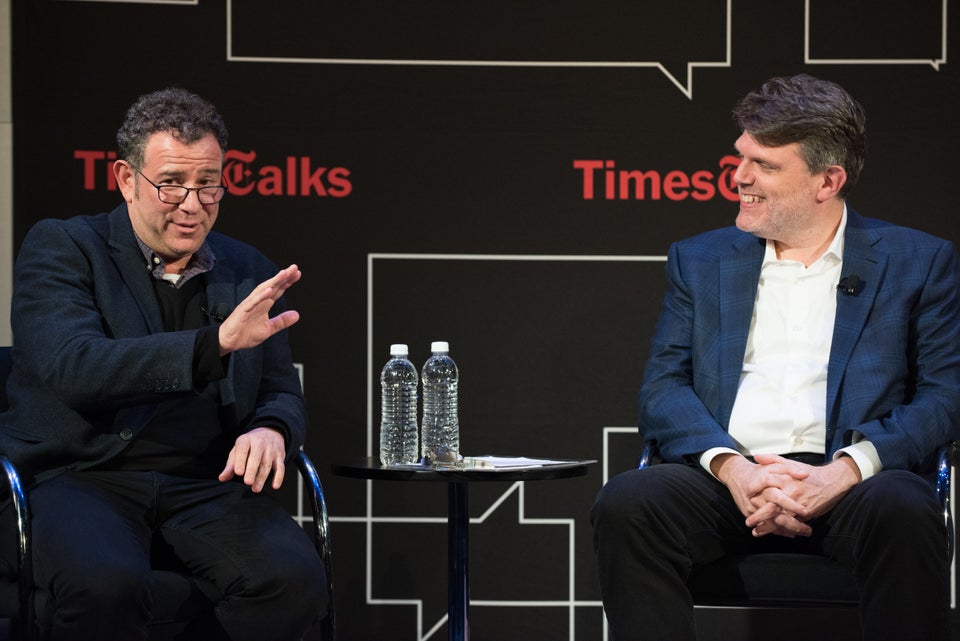 Mike Cohen for The New York Times
Michael Greif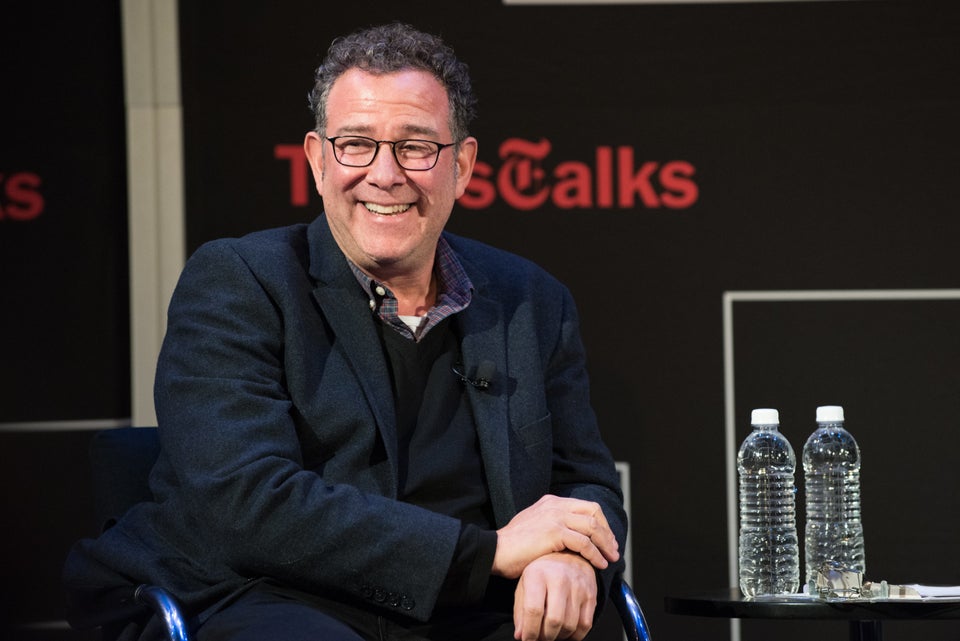 Mike Cohen for The New York Times
Popular in the Community