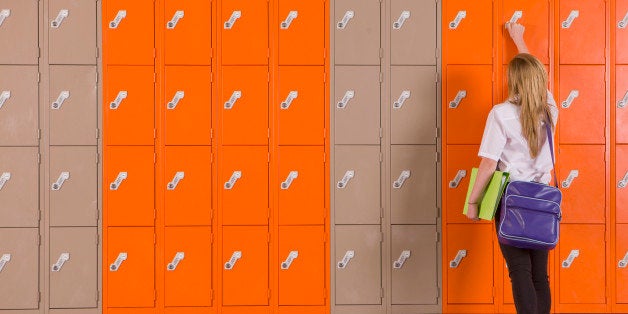 MICHAEL GRIFFIN, an openly gay teacher at Holy Ghost Preparatory School in Bensalem, was fired on Friday for obtaining a marriage license with his longtime partner in New Jersey and the dismissal was completely legal under Pennsylvania state law.
"In Pennsylvania, there are no protections for that, which sounds crazy, even crazier than my story," Griffin said.
State Sen. Daylin Leach said he'd like to see that changed by amending the Pennsylvania Human Relations Act to include language to cover sexual orientation. That's been proposed under House Bill 300, but Leach says Republican leaders refuse to move the bill because they don't believe Gov. Corbett will sign it.
"The thing we hear is that we don't need this because it never happens," said Leach, a Democrat whose district includes parts of Montgomery and Delaware counties. "This is a perfect example of how it happened."
Griffin, an alumnus of Holy Ghost Prep, taught French and Spanish at the school for 12 years, but his email account was terminated on Friday and his name has already been taken off of the school's online faculty directory.
According to Griffin, 35, of Mount Laurel, N.J., he brought his partner of 12 years, Vincent Giannetto, to school functions and last year the couple even sat at the same table as principal Jeff Danilak and his wife at a charity auction for the school.
But when Griffin sent Danilak an email on Tuesday letting him know he might be a bit late for a teacher in-service on Friday because he was obtaining his marriage license, he set off a chain of events he could have never imagined.
Danilak's response to Griffin's initial email was not unusual, so when he called him into his office on Friday, Griffin thought he was going to be roped into coordinating the faculty Christmas party. Instead, Danilak and the Rev. James P. McCloskey, the school's president, told Griffin his marriage was in violation of a clause in the school's handbook that says faculty members are expected to uphold lifestyles compatible with the moral teachings of the Roman Catholic Church and that he would be fired.
"He [McCloskey] asked if I had a date and if I still planned on going through with it," Griffin said.
Griffin was shocked. What about the teachers who have been divorced and remarried, he asked. What about the teachers who use contraception?
McCloskey allegedly told him that the email he'd sent to Danilak informing him of the marriage was "a public document" and that's why it had to be acted upon, Griffin said.
"How is sending an email more public than my partner going to a function where we sat at the same table as the principal?" Griffin asked.
In an emailed statement to the Daily News, McCloskey said: "At a meeting in my office on Friday (December 6th), teacher Michael Griffin made clear that he obtained a license to marry his same-sex partner. Unfortunately, this decision contradicts the terms of his teaching contract at our school, which requires all faculty and staff to follow the teachings of the Church as a condition of their employment. In discussion with Mr. Griffin, he acknowledged that he was aware of this provision, yet he said that he intended to go ahead with the ceremony. Regretfully, we informed Mr. Griffin that we have no choice but to terminate his contract effective immediately."
Griffin went home Friday and posted what happened on Facebook. His story had been shared by 583 people as of yesterday.
"Everything I've heard from students, alums and parents of current and former students has been positive," he said.
Griffin said he decided to share his story to draw attention to the fact that while some municipalities within the state have passed anti-discrimination laws regarding sexual orientation, the state has not.
Leach said a statewide antidiscrimination bill that includes sexual orientation is necessary in Pennsylvania.
"Your right to be free of discrimination should not be based on what ZIP code you have, but the fact that it's a basic human right," Leach said. "Being homophobic is the last legally legitimate form of bigotry."
Despite what the school or church might say, Griffin is proud of the way he leads his life, and later this month he will be proud to call his longtime partner his husband.
"I feel like I do lead a moral life," Griffin said. "I'm far from perfect but I feel like I do it to the best of my ability."
(c)2013 the Philadelphia Daily News
Distributed by MCT Information Services
Before You Go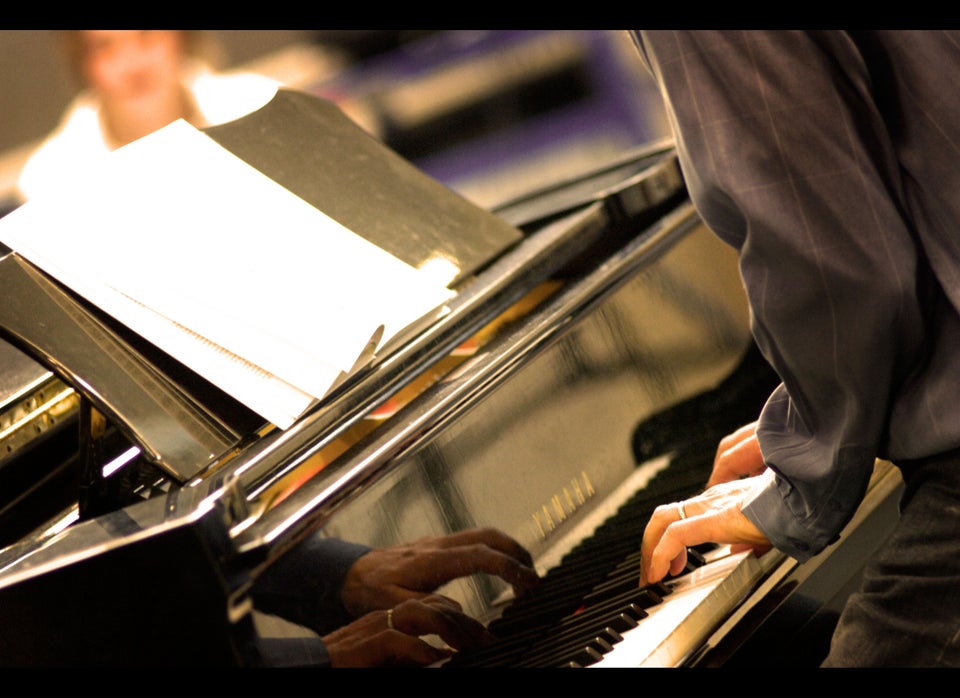 LGBT Discrimination In The Workplace
Popular in the Community