WASHINGTON -- Rep. Michael Grimm (R-N.Y.) may be about to plead guilty to a felony, but there's nothing Congress can do to stop him from taking his seat in the House early next month.
"The only time there would be a clash between his ability to serve and his conviction, if he gets one, would be if he has to leave and enter a federal facility," said Stan Brand, a former top lawyer for the House. "If he's not sentenced to incarceration, that issue never comes up."
Grimm was hit with a 20-count federal indictment before he easily won re-election in November, and he will reportedly plead guilty to one count of federal tax evasion at a 1 p.m. court hearing on Tuesday.
Grimm, a former Marine and FBI agent, said during the campaign that he would resign if unable to serve, presumably a reference to the possibility of his being imprisoned. The charge to which he is expected to plead guilty carries significant potential jail time, but the sentence would be up to the judge.
The New York Daily News reported Monday that if Grimm is not sentenced to jail time, he will argue that he should serve in Congress.
Brand said Grimm would have that right.
"The framers felt the ultimate choice of the people in the district is what prevails, and if they want a convicted felon, that's their right," Brand said. "We can all say 'Oh, isn't it terrible,' but if that's what the people of Staten Island want, then they're entitled to have that."
"It's great grist for the comedy shows, but legally and constitutionally, hey, welcome to America," Brand added.
Of course, House Speaker John Boehner (R-Ohio) can make life difficult for Grimm, and can try to convince him to quit. House leaders have called on members to resign for lesser offenses. Boehner's office was not immediately prepared to comment Monday.
The House Committee on Ethics could also start its own action against Grimm, with the possible outcome of recommending his expulsion, which would require a vote of the House.
"Even after that," said Brand, "if they decided not to impose the extreme sanction of expulsion, he would be free to serve."
And that's the way the founders of the nation wanted it, he added.
"Grimm was re-elected by his constituents with full knowledge that he had been charged," said Brand.
So when the House starts work on Jan. 6, Grimm can be there if he wants to be, and if he hasn't shuffled off to a federal penitentiary.
Michael McAuliff covers Congress and politics for The Huffington Post. Talk to him on Facebook.
Before You Go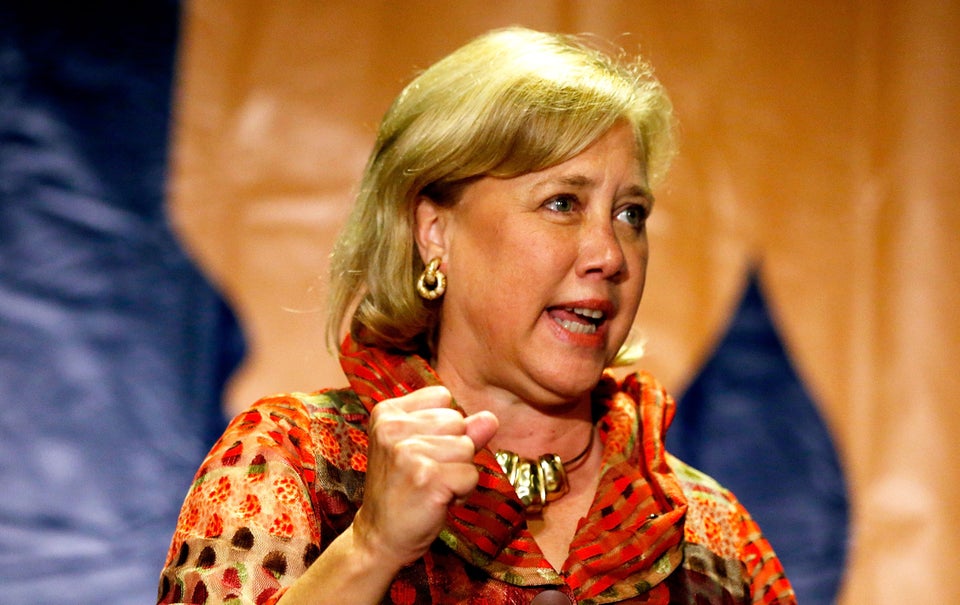 2014 Election Results: Winners & Losers
Popular in the Community