WASHINGTON -- Rep. Michael Grimm (R-N.Y.) on Tuesday became the sixth House Republican to sign onto legislation that would ban workplace discrimination against lesbian, gay, bisexual and transgender people.
Grimm's support for the Employment Non-Discrimination Act, first reported by The Washington Blade, is something of a surprise given the New York lawmaker's less than stellar track record on LGBT rights. He opposes same-sex marriage and earned himself a zero on the Human Rights Campaign's latest congressional scorecard.
Ironically, Grimm has been in the news for the past day because of his less than welcoming workplace behavior: he threatened to throw a Capitol Hill reporter off a balcony. But his ENDA endorsement doesn't appear to be some kind of conciliatory move, as it was reported Monday that he was planning on signing onto the bill.
A request for comment from Grimm's office was not returned.
Other Republicans on the bill include Reps. Charlie Dent (Pa.), Chris Gibson (N.Y.), Richard Hanna (N.Y.), Ileana Ros-Lehtinen (Fla.) and Jon Runyan (N.J.).
The Senate passed ENDA in November, but action has stalled in the House because Speaker John Boehner (R-Ohio) has said it's not necessary and he won't bring it to the floor for a vote. In the meantime, gay rights supporters have been urging President Barack Obama to use his executive authority and ban LGBT workplace discrimination among government contractors. The president has been reluctant to do so, saying it would be only a partial fix and that Congress should pass their more comprehensive bill. But he tossed that rationale out the window on Tuesday when he announced executive action to raise the minimum wage for government contractors, despite his continued push for Congress to take broader action on that front as well.
House Democratic leaders say it's a no-brainer for Obama to use his executive power for ENDA, particularly given his renewed focus on executive authority in Tuesday night's State of the Union address. But at least one House GOP cosponsor of the bill said the president should let Congress take the lead.
"I favor that he works with Congress," Ros-Lehtinen told HuffPost. "Even though I favor the end result of the executive action, I don't think it's the way to go ... I think that's a step too far for him."
Still, she conceded, "I was surprised that he didn't mention it in his address."
Before You Go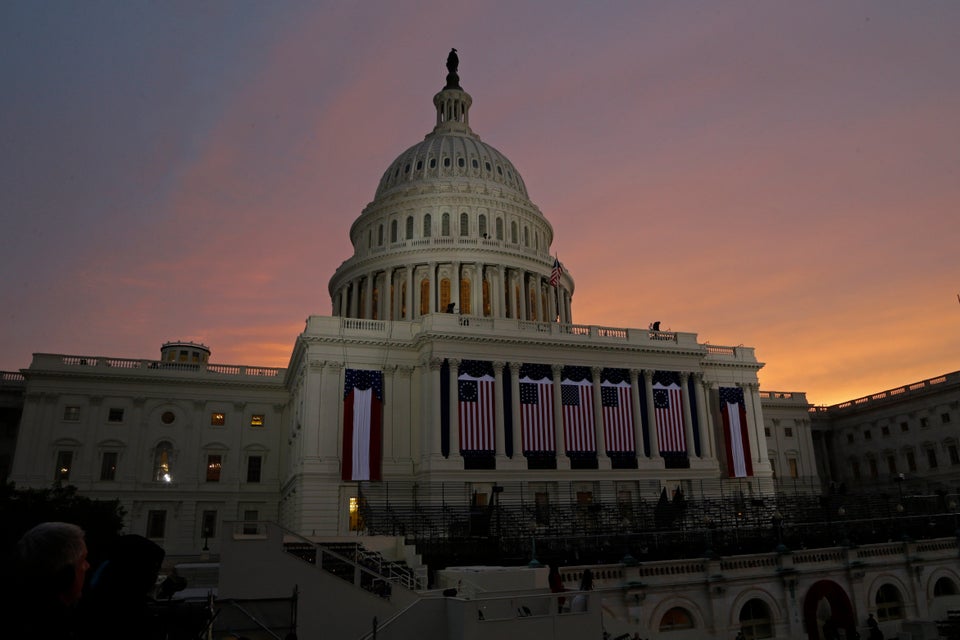 U.S. Capitol Photos
Popular in the Community