A TIME magazine reporter caused ire on Twitter Saturday night when he said that he "can't wait to write a defense of the drone strike that takes out" Wikileaks founder Julian Assange.
Michael Grunwald's tweet, since deleted, was quickly met with outrage and bewilderment. Glenn Greenwald, who recently broke several revelations about NSA surveillance programs based on documents provided to him by leaker Edward Snowden, was particularly vocal in expressing his disgust with Grunwald's statement.
Strange thing to say RT @MikeGrunwald: I can't wait to write a defense of the drone strike that takes out Julian Assange.

— Matt Yglesias (@mattyglesias) August 17, 2013
Grunwald deleted his tweet after a follower argued that it would only encourage Assange supporters.
But that didn't stop the incredulous responses.
.@MikeGrunwald Yeah, SO you don't have to be an "Assange supporter" to find calling for extra judicial murder to be sickening.

— William Patrick Wend (@wpwend42) August 18, 2013
As the backlash against Grunwald's tweet kept coming, he retweeted some of the more aggressive responses on his account.
One person tweeted a caricature of a man with an exaggerated hook nose rubbing his hands together, which also appears to have since been deleted, with the words "found this picture of you."
Shortly afterwards Grunwald apologized for the tweet, calling it "stupid."
Grunwald's employer distanced itself from the substance of his tweet. "Michael Grunwald posted an offensive tweet from his personal Twitter account that is in no way representative of TIME's views," a TIME spokesperson said. "He regrets having tweeted it, and he removed it from his feed."
The reporter had previously criticized the opposition to drone strikes. In March, Grunwald tweeted that he doesn't understand why people were concerned about the death of Anwar al-Awlaki, a U.S. citizen, by drone strike in Yemen.
But while the "stand with Rand" worldview is quite consistent — against gun restrictions, traffic-light cameras, drone strikes, antidiscrimination laws, antipollution laws and other Big Brother intrusions into our private lives — it's wrong. And most of us know it's wrong, which is why we celebrate our first responders, our soldiers, our law enforcers. They're from the government, and they're here to help. We know our government is fallible, because it's made up of people, but we still count on it to protect us from terrorists, from psychos with guns, from exploding factories. We also need it to protect us from floods and wildfires, from financial meltdowns and climate change. We can't do that kind of thing ourselves.
Related
Before You Go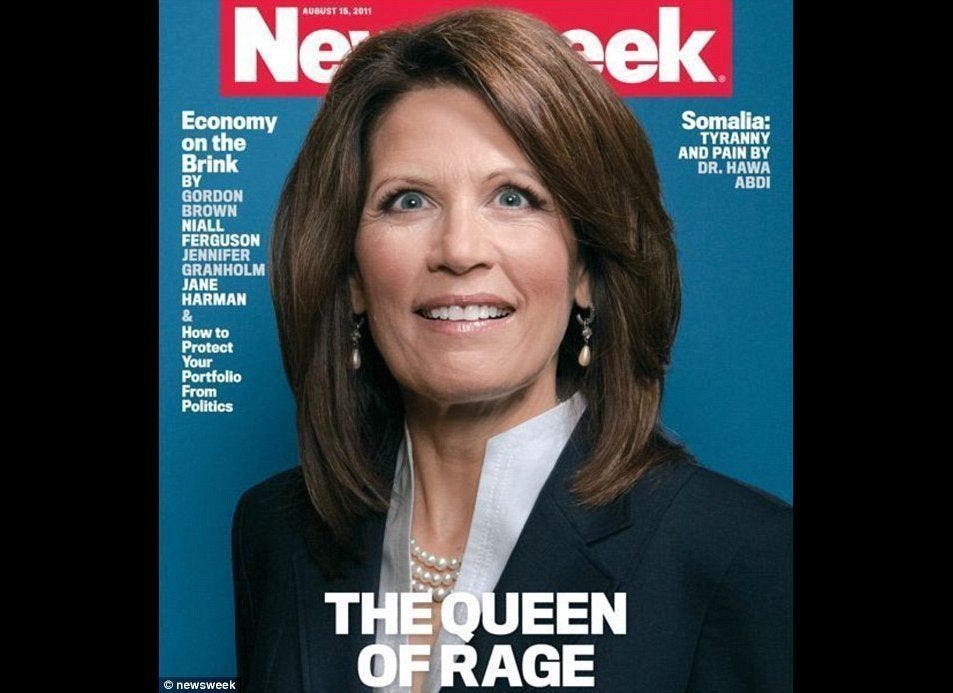 Controversial Magazine Covers
Popular in the Community