Wisconsin's top election official announced Tuesday that he would step down from his post, ending a confrontation with Republicans who suddenly voted to oust him in retaliation for his work on a government board that investigated Wisconsin Gov. Scott Walker (R).
Republicans in the state Senate voted in January not to officially confirm Wisconsin elections administrator Michael Haas to that role, which he'd held since 2016 on an interim basis. They didn't take issue with any of his work overseeing elections, but rather with his work on the Government Accountability Board, a state agency that probed whether Walker's campaign illegally coordinated with outside conservative groups. Information from the probe, which was shut down in 2015, leaked to The Guardian, prompting Attorney General Brad Schimel (R) to investigate and recommend charges against nine people. Haas did not work directly on the probe, nor was he accused of wrongdoing. But that didn't matter to Republican leaders, who said he couldn't be trusted.
Wisconsin's six-member bipartisan election commission unanimously picked Haas to be the state's election administrator in May 2016. After lawmakers voted not to confirm Haas in January, the commission defied Republicans and voted to retain Haas. Mark Thomsen, a Democrat and the chairman, said at the time that he believed Wisconsin law only granted the commission itself the ability to fire the administrator.
On Tuesday, Haas defended his work on the commission, but said he would resign rather than face an extended legal battle.
"Obviously, I strongly disagree with the Senate vote. I am proud of what we have achieved at the WEC and what we have in the works. But the reality is that the Senate's action has created a major distraction and an untenable situation for the Commission," Haas wrote in a letter to the commission. "It is time for this foolishness to end."
He said he will stay on temporarily as a staff attorney to help with the transition to a new administrator.
Haas is the only official on the commission with adequate security clearance to receive briefings from the Department of Homeland Security on cybersecurity threats. DHS told Wisconsin last year that it was one of 21 states Russian hackers targeted in the 2016 elections, and top intelligence officials are warning that Russia is likely to interfere again this year.
In a statement, Haas urged the commission to appoint Assistant Administrator Megan Wolfe to be the administrator, and noted she was also in the process of obtaining a similar security clearance from DHS. Haas also urged the commission to work on preparing for upcoming elections, securing funding for staff positions that were cut, and protecting other former GAB employees who Republicans have signaled an interest in targeting.
Jay Heck, the executive director of Common Cause Wisconsin, a watchdog group, called Republicans "petty" for ousting Haas and said Wisconsin residents could no longer have confidence in the results of their elections.
"His petty, hyper-partisan dismissal by Senate Majority Scott Fitzgerald, with the full complicity of Assembly Speaker Robin Vos and their cohorts will be remembered as the final nail in the coffin of honest, accountable, impartial and fair oversight and administration of elections in Wisconsin," Heck said. "Citizens now have every right to suspect and expect partisan manipulation of election results in this state."
In addition to voting not to confirm Haas, Republicans moved to oust Brian Bell, the head of the Wisconsin Ethics Commission, for his work on the GAB. Bell left his job in January.
Before You Go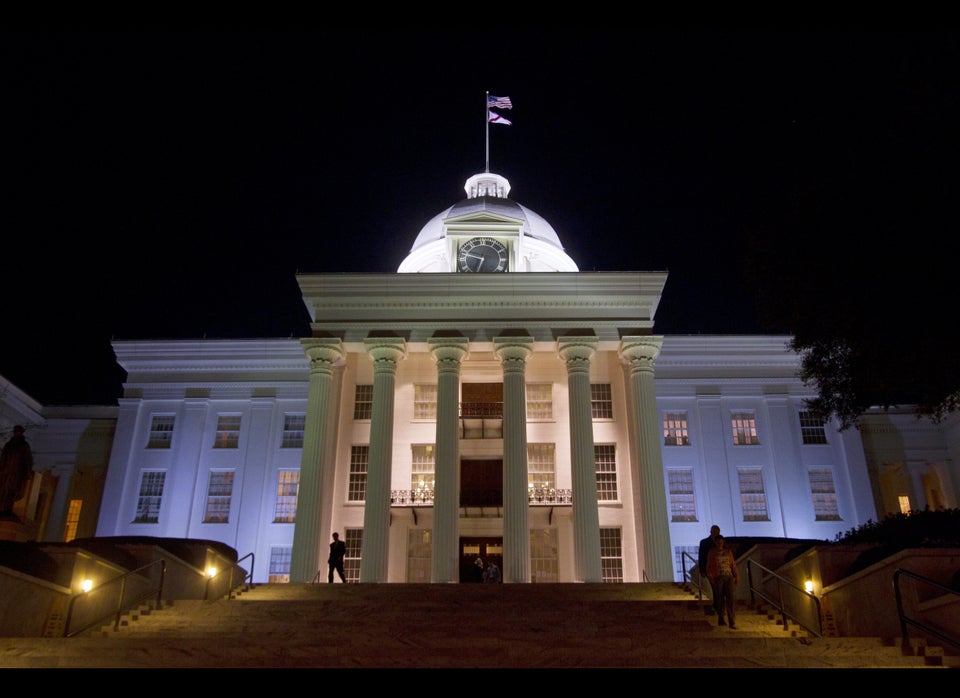 U.S. State Capitol Buildings
Popular in the Community