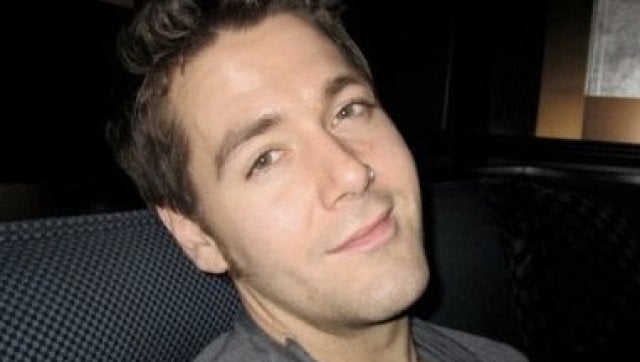 WASHINGTON -- After a late-night attack on a gay couple left a popular yoga teacher hospitalized, the yoga community in the District of Columbia and beyond has united to try to help their uninsured colleague get back on his feet.
Michael Joel Hall of miDCity Yoga was beaten along with boyfriend Michael Roike early Sunday morning while walking on 3rd Street NE in the Eckington neighborhood.
Hall was hospitalized and has undergone surgery for a broken cheekbone and other facial injuries.
Like many yoga instructors, Hall does not have insurance to pay his medical bills. By Sunday night, the yoga community had mobilized on his behalf.
Yoga teacher Mike Graglia was among the first to take action. He heard of the attack while walking to his studio on Sunday afternoon, and decided to donate the profits from the class he was about to teach at Yoga District in Dupont Circle. Graglia then joined forces with two other D.C. studios -- Flow and Down Dog -- to plan a series of benefit classes, he told The Huffington Post.
Within 24 hours, nine other area studios had joined the effort, and the number continues to grow. In addition to local establishments, yoga studios in Puerto Rico, New York City and Montana have also promised to donate profits.
Organizers hope that Hall himself will have recovered enough by then to attend -- and perhaps even teach.
By Tuesday afternoon, a PayPal account set up on Hall's behalf had seen donations from 30 states and six countries, according to Peggy Mulqueen, who has overseen the account. Mulqueen was not yet able to release a total of donations raised to date, but said people had made about 600 unique contributions so far.
"Michael is a special human being -- and part of a global community that is willing to put kindness into action," Mulqueen told The Huffington Post in an email.
Graglia said the outpouring of support is a result of Hall's popularity with his friends and students as well as a sense of kinship among many "yogis" in the nation's capital and elsewhere.
"A lot of yoga teachers don't have health insurance, so there's a strong sense of 'Wow, that could have been me,'" Graglia told HuffPost, adding that another recent tragedy in Hall's life -- his Logan Circle apartment burning down in June -- made him even more deserving of the community's support.
"The poor guy's lost everything," he said.
CORRECTION, 10:53 a.m.: A misspelling of Mike Graglia's name was corrected, and Yoga District was added as one of the first yoga studios to plan benefit classes on Hall's behalf.
Popular in the Community