Journalist Michael Hastings had very harsh words for President Barack Obama on Saturday morning.
Appearing on MSNBC's "Up with Steve Kornacki," Hastings ripped Obama's recent foreign policy comments, saying the president had bought into the Bush administration's neoconservative worldview.
On Thursday, Obama gave a major national security speech in which he defended the use of drone strikes as a key counterterrorism tool. Hastings said the speech marked a reversal in Obama's thinking.
"If you compare this speech to the speech he gave in Cairo, in 2009 or his Nobel Prize speech, you see almost a total rejection of the civil rights tradition that President Obama supposedly came out of... and just an embrace of total militarism," Hastings said.
"That speech to me was essentially agreeing with President Bush and Vice President Cheney that we're in this neo-conservative paradigm, that we're at war with a jihadist threat that actually is not a nuisance but the most important threat we're facing today," Hastings continued.
You can read the full text of Obama's speech here, and watch a video of Hastings' remarks above.

Before You Go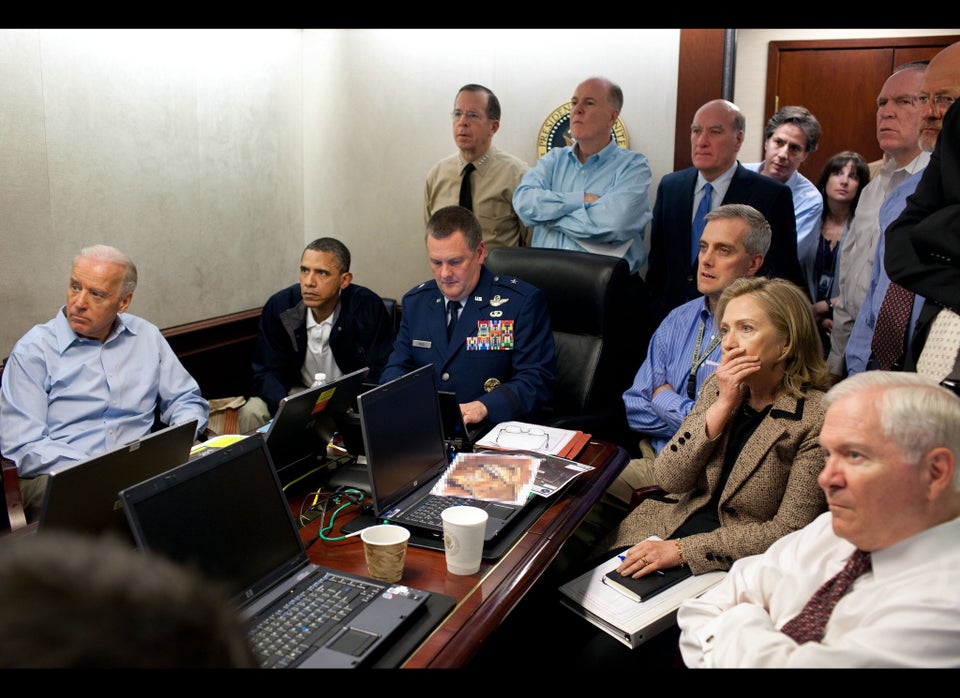 Most Iconic Photos Of Obama's First Term
Popular in the Community