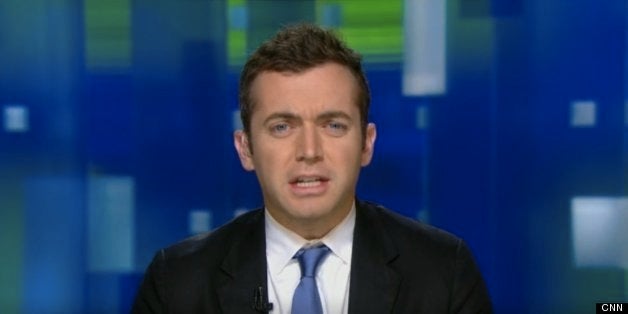 The late Michael Hastings had been worried that he was under investigation, his editor told New York magazine on Thursday.
Hastings' death in a Los Angeles car crash has sparked multiple conspiracy theories, most of which center around the idea that Hastings was sabotaged in some way because he often reported on sensitive national security topics. So far, no real evidence has been presented to back up any of the claims.
What does appear to be true is that Hastings thought he was being surveilled. On Wednesday night, Wikileaks claimed that Hastings had contacted one of its attorneys, saying that the FBI was investigating him. Speaking to New York's Joe Coscarelli, Buzzfeed editor Ben Smith, who was Hastings' boss in the last year of his life, acknowledged that Hastings had been telling his friends the same story.
"Before his death, Michael told a number of his friends and colleagues that he was concerned that he was under investigation," Smith said.
Cenk Uygur, host of "The Young Turks" and a friend of Hastings', told a local Los Angeles station that he had been concerned about the journalist.
Hastings, he said, had been "a nervous wreck."
Even with all of this, there's still been no concrete or credible link that could tie Hastings' fears to his death. As Gawker's Max Read put it, " All journalists have reason to believe they are being, at the very least, monitored."