In a Tuesday op-ed, a former director of the Central Intelligence Agency lambasted President Donald Trump for demonizing professional football players who chose to protest during the playing of the national anthem.
Michael Hayden, a retired four-star general, who also led the National Security Agency, argued in The Hill that the president had turned a protest "within the tolerances of normal American political discourse" into a painful national incident for short-term political gain.
Although Hayden, an outspoken national security hawk and lifelong Pittsburgh Steelers fan, wrote that he had his quibbles with former San Francisco 49ers quarterback Colin Kaepernick's protest against police brutality, his disdain for Trump's reaction to Kaepernick and subsequent demonstrators dwarfed those feelings.
"As a 39-year military veteran, I think I know something about the flag, the anthem, patriotism, and I think I know why we fight," Hayden wrote. "It's not to allow the president to divide us by wrapping himself in the national banner."
"I never imagined myself saying this before Friday, but if now forced to choose in this dispute, put me down with Kaepernick," he concluded the column.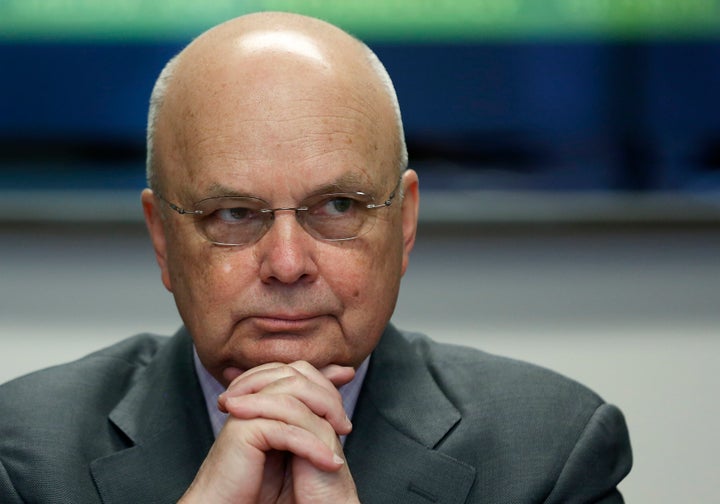 Trump sparked a national controversy last Friday when, at a rally for Sen. Luther Strange (R-Ala.), he called for a boycott of the NFL if team owners did not punish players who kneeled or otherwise refused to stand during the national anthem.
"Wouldn't you love to see one of these NFL owners, when somebody disrespects our flag, to say, 'Get that son of a bitch off the field right now, he's fired?'" he said at the time.
In his op-ed, Hayden compared Trump's insults of NFL players to the way he singled out other groups like immigrants and Muslims during the campaign.
Trump "decided to treat the 'SOBs' who wouldn't stand for the anthem the way he has previously treated other groups like Mexicans (murderers and rapists), intelligence professionals (Nazis), immigrants (deeply unfair), refugees (dangerous), and Muslims (they hate us)," according to Hayden.
Hayden spoke out forcefully against Trump, both during the 2016 presidential campaign and since Trump took office. In May, he repeated his argument that Trump is a "useful fool" for the Russian government, in light of Moscow's intervention on his behalf during the election and the president's routine displays of affinity for their leaders.
But Hayden holds many hardline views on national security that have made him anathema to progressives. For example, he vocally defended the NSA's bulk data collection program after whistleblower Edward Snowden revealed it to the public in June 2013.
Still, his forceful condemnation of Trump's behavior on an issue where the president has claimed the patriotic high ground reflects the degree to which Trump's remarks have inspired pushback across the political spectrum.
Before You Go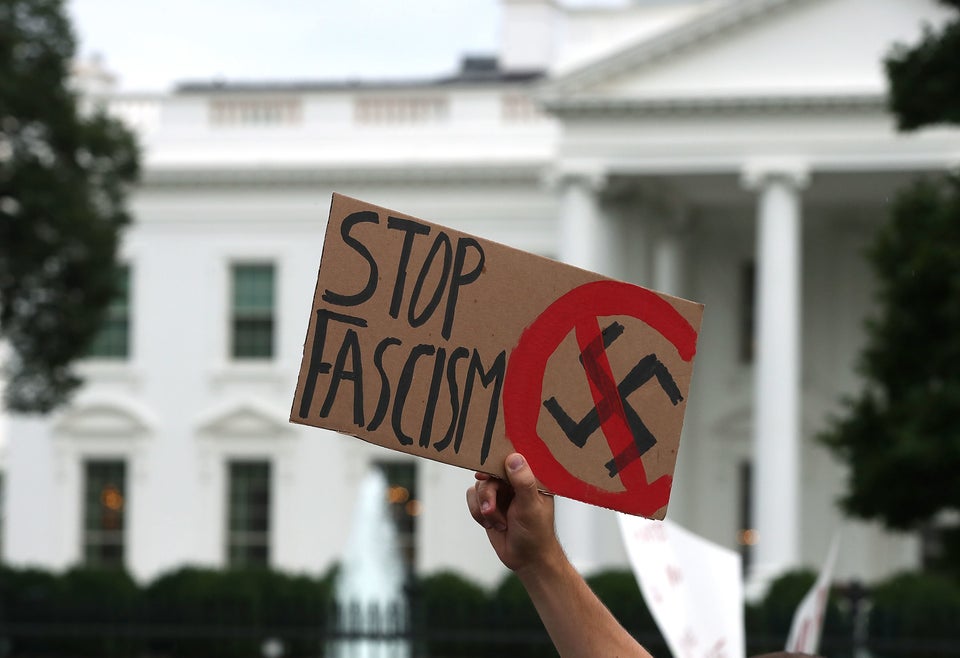 Anti-Hate Protests Against Trump
Popular in the Community