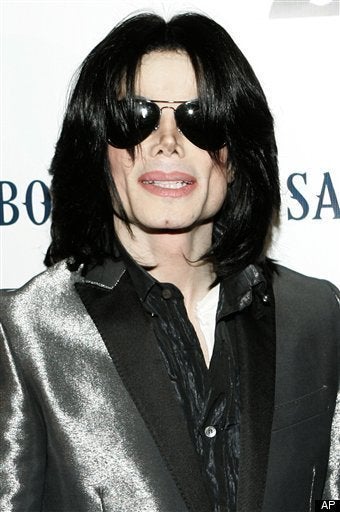 Michael, after seeing your moving memorial service I want to apologize to you. I must confess that I had prejudged you during those dark days of your 2005 molestation trial where the media painted you as a "wacko."
I had thought because of your eccentric behavior that you were somehow guilty of abusing young boys. After hearing the testimonies of some of your closest friends and family members, I can now see what a kind, gentle, generous, loving person you were.
I now believe that some vultures were out to make a financial killing from you and outside of a circle of close friends and family, the darker side of our human natures prevailed in our collective condemnation of you.
While it's true in your interview with Martin Bashir from NBC you admitted you had "pajama parties" with kids at your Neverland ranch, that doesn't mean it was sexual. It's unusual perhaps, but so was your life of early fame and childhood abuse.
The fact that you had treatment to lighten your skin was probably totally attributable to fighting your disease of "vitiligo" (an autoimmunity where the body rejects its pigment cells). The countless facial surgeries were no doubt a reaction to your father's mocking of your nose. I no longer believe you were trying to change your race from black to white.
I was particularly moved by the tributes of Brooke Shields, Smokey Robinson, the Reverend Al Sharpton and Berry Gordy. I also never knew that you had given so much to charities as pointed out by Kobe Bryant.
In a previous article I stated that perhaps you didn't love yourself. I still believe that but now I can see that you loved others and they loved you back immensely.
As the public, we only got to see one side of you as portrayed by the paparazzi. But as so many friends expressed at your memorial, there was a private, shy, caring, deep soul residing within you.
As many artists are, you were very sensitive. It must have killed you to have to go through that trial and be accused of being weird, perverted, and who knows what else.
However, I believe, as expressed by Jen Grisanti a Huffington Post blogger who commented on my last Michael Jackson article, that you "went through the darkness to get to the light."
Your music, dancing, and legacy has inspired countless fans. Your personal life hopefully can serve as a reminder that you were a human being subjected to the troubles and insecurities that we all face. The way you stood up to your critics and doubters and prevailed can also be an inspiration to us all.
MJ, I hope you can forgive me for my ignorance. I now believe that any man who could write "We Are the World" could never intentionally harm another human being, especially a child. The tearful tribute spoken by your daughter, Paris at the end of the memorial service says it all and shows how loved your were not just by your children but by the children of the world.
REAL LIFE. REAL NEWS. REAL VOICES.
Help us tell more of the stories that matter from voices that too often remain unheard.