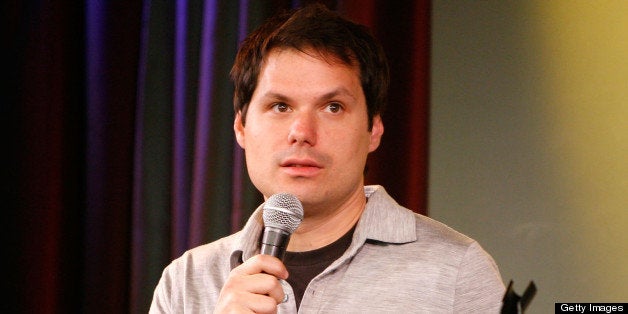 The stand-up comedian, actor and author Michael Ian Black was an early adopter of Twitter, amassing over 2 million followers. As with many accounts with a high volume of followers, Black was commissioned by Dos Equis to send out a "sponsored tweet" from his account:
The reaction was swift, with many of his fans and followers expressing disappointment for Black's cash grab. But the "State" star was unapologetic, defending his tweet with a truth that many other users who send sponsored tweets wouldn't dare approach: "I just like money."
Black (who has done several commercial spots for Sierra Mist, among other products) has long been up front about his decision to accept advertising dollars to promote brands on his Twitter feed. In 2010, he posted an essay entitled "In Defense of Twittertising" on his blog. He said in part:
I provide a valuable service (a constant stream of dick jokes) to Twitter for free. As of today, I've written 2,655 tweets. That's a lot of free material, all of it contributing to the entertainment of the 1.5 million people who follow me, as well as the multi-billion dollar capitalization of Twitter itself. When presented with an opportunity to get some return on my investment of time and energy, why not take it?
He stood his ground in the face of several people tweeting disgust at him for sending the sponsored tweet about Dos Equis. But he also had defenders: Model Chrissy Teigen supported Black with her trademark dry wit.
Check out how the episode went down below.
PHOTO GALLERY
Michael Ian Black's Dos Equis Tweet Stirs Outrage
REAL LIFE. REAL NEWS. REAL VOICES.
Help us tell more of the stories that matter from voices that too often remain unheard.
BEFORE YOU GO