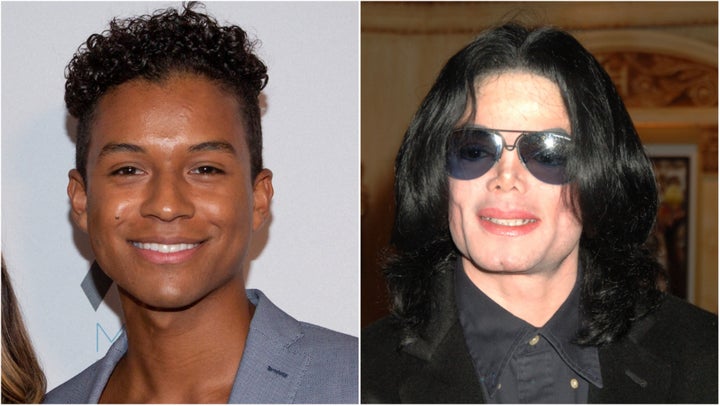 Jaafar Jackson, the singer's nephew and the son of Jermaine Jackson, has been cast as the King of Pop in "Michael," Dateline first reported on Monday.
Filming is scheduled to begin later this year, but a title and release date have not yet been formally announced.
Fuqua and the 26-year-old Jaafar Jackson announced the casting on social media Monday morning. Jackson's post read: "I'm humbled and honored to bring my Uncle Michael's story to life. To all the fans all over the world, I'll see you soon."
Katherine Jackson, the actor's grandmother and Michael Jackson's mother, praised the casting.
The film's producer, Graham King, who previously produced "Bohemian Rhapsody," said Jaafar won the part after a worldwide search for the right actor.
"I met Jaafar over two years ago and was blown away by the way he organically personifies the spirit and personality of Michael," King told the Hollywood Reporter. "It was something so powerful that even after conducting a worldwide search, it was clear that he is the only person to take on this role. I am beyond thrilled that he has come on board to portray his uncle and cannot wait for the world to see him on the big screen as Michael Jackson."
The singer and actor released "Got Me Singing," his first single under his own name, in 2019.
The Hollywood Reporter noted that although Lionsgate, the studio behind the film, promised it will address all aspects of Jackson's life, it's yet to be seen whether it will delve into controversies such as the allegations that he sexually abused children. (Jackson was acquitted of criminal charges in 2005, but faced ongoing accusations.)
The singer's estate, which has denied the allegations, is participating in the film.
Popular in the Community