A picture is certainly worth a thousand words. What better way to celebrate Black History Month than by taking a moment to acknowledge the snapshots of time that represent the struggle and triumph of African-Americans through the years?
As part of our Black History Month coverage, we will be featuring one photo a day that honors years of groundbreaking achievements within the black community. These photos bring tears to our eyes, instill pride in our hearts and motivate us to carry on the legacy of strength and perseverance.
Today's photo was taken on November 20, 1984, as Michael Jackson was presented with the 1793rd star on the walk of fame by mayor Johnny Grant and Bill Welsh, president of the local Chamber of Commerce in Hollywood.
Take a look at the photo and share your thoughts in the comments section below. CORRECTION: A previous headline on this story spelled Michael Jackson's name incorrectly. We regret this error.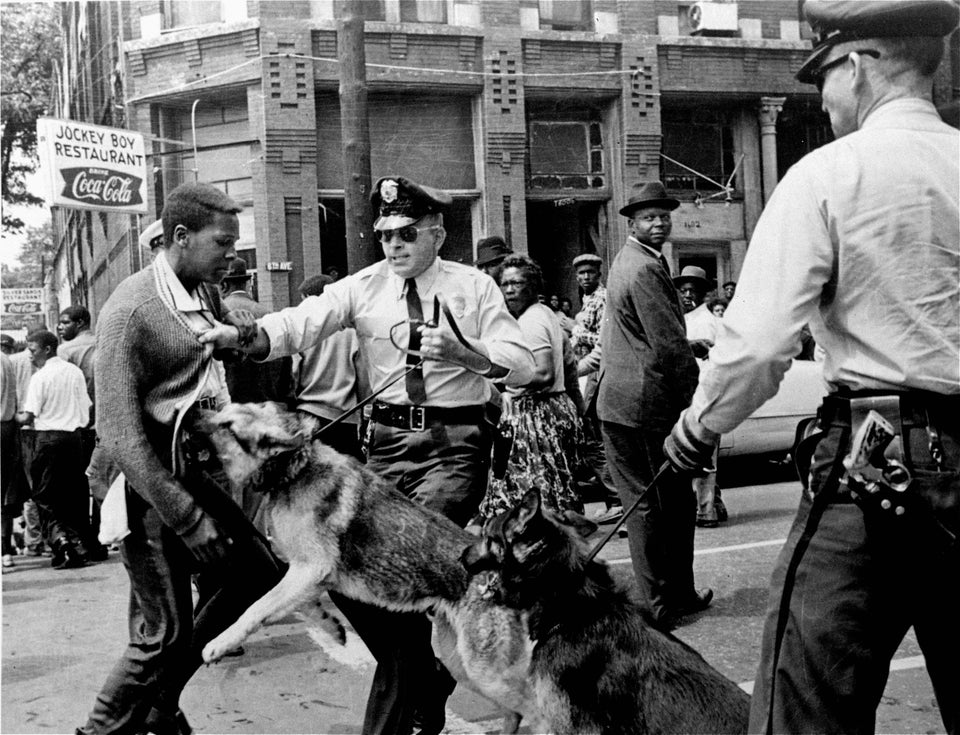 Powerful Photos Of Black History