 A picture is certainly worth a thousand words. What better way to celebrate Black History Month than by taking a moment to acknowledge the snapshots of time that represent the struggle and triumph of African-Americans through the years?
As part of our Black History Month coverage, we will be featuring one photo a day that honors years of groundbreaking achievements within the black community. These photos bring tears to our eyes, instill pride in our hearts and motivate us to carry on the legacy of strength and perseverance.
Today's photo was taken on August 4, 1988, showing the "King of Pop," Michael Jackson, singing to legendary entertainer Sammy Davis Jr. in Monaco. Both men tore down barriers for African-Americans in entertainment with their soulful, crooning voices and show-stopping talent -- not to mention their awe-inspiring dance moves. They also maintained a close friendship with one another, and in 1990 Sammy honored Jackson with a little tribute of his own.
Take a look at the photo and share your thoughts in the comments section below.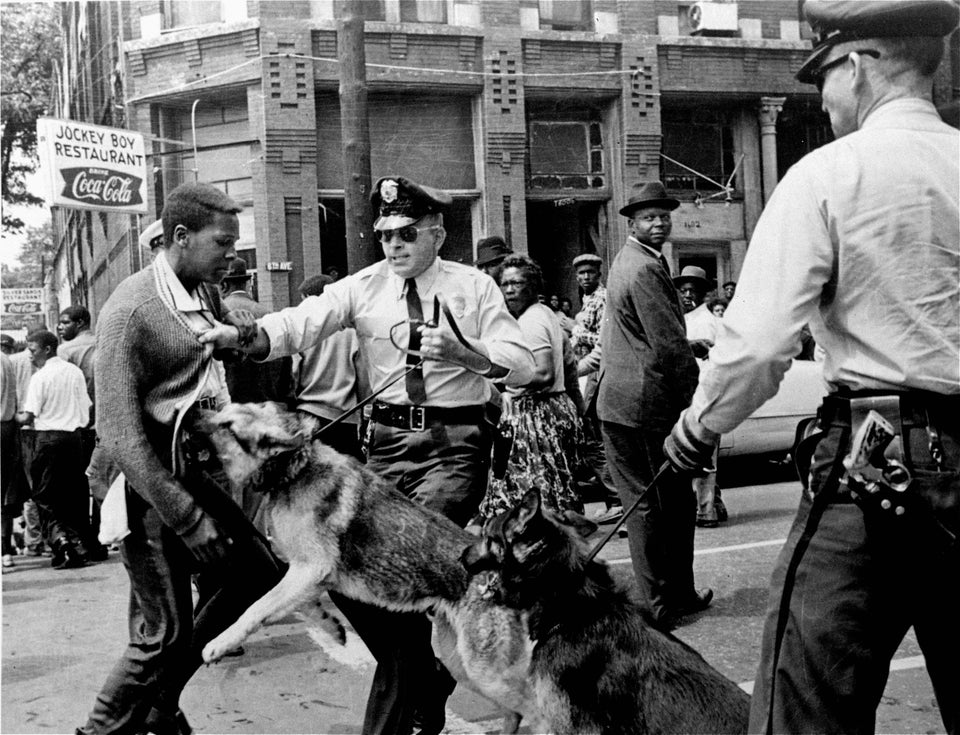 Powerful Photos Of Black History
Popular in the Community