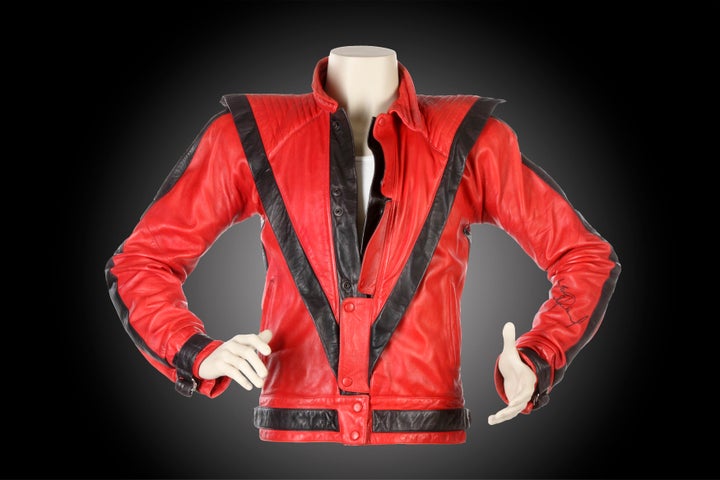 If you can't be scared everyday, at least settle for being slightly uncomfortable.
For the next four Tuesday nights the Jam Cellar, a weekly party for swing dancers at the Josephine Butler Park Center in NW D.C., is offering a unique experience to challenge your comfort level -- a series of dance classes teaching Michael Jackson's "Thriller" that culminates in two performances, one at the Jam Cellar on October 24 and another for hundreds of people at the Jam Cellar's Halloween dance party at the Glen Echo Park ballroom on October 29.
These are publicized events; so, your friends can't bust you for flash mobbing.
Forget the trial against Jackson's doctor with all its gory details and weird prescription drugs that none of us has taken. This is a much healthier way to pay tribute to the deceased icon. Plus, at Halloween there are plenty of opportunities to dress up like a parasite-infested, flesh-seeking zombie. Like going to buy beer, for example. But finding a chance to perform? In a ballroom? With a big audience? That's not so easy.
The instructor/creator of the series and devout Jacko-ophile, Jeff Booth, will dissect the cult classic choreography into its most basic components while teaching the class how to dance like a zombie, which, evidently, is not as easy as it looks and involves something called "popping." His eyes gleam as he talks about this project. He references no fewer than three obscure dancer/choreographers who inspired Jackson's now legendary video. The fact that I know not a one does not stop me from nodding eagerly, his enthusiasm as infectious as the plague.
"I actually started breaking (Thriller) down a little over a year ago for an internship I did for my master's program in social work," Booth explains. "I was teaching it as a day program for the severely mentally ill and it went over really well."
And now he's teaching it to the general population.
The series started on September 27, but response has been so positive that Booth has added a separate make-up class for those still interested in performing. The more the scarier. A horde of zombies definitely has more wow-factor than, say, a smattering. You can still run from a smattering of zombies.
The "Thriller" series and performance opportunity aside, there are many other reasons to check out the Jam Cellar. The instructors are fun and talented. They teach classes like Amplifying Your Awesomeness and Building Your Badassness. If only college courses were so named. And a few, namely Bobby White and Kate Hedin, are internationally renowned Lindy Hop instructors who teach all over the world.
The location, a restored Renaissance-revival mansion located at 2437 15th Street, is gorgeous. Washington Parks and People, an organization that connects recreational spaces with the community, has generously supplied its facilities to the swing dancers on Tuesday nights and rents it for other special occasions. I've attended a wedding there as well as a Star Wars-themed Lego birthday party. They cast a wide net.
Even if strapped for cash, you can enjoy the Jam Cellar. Volunteering or taking a class gets you into the dance for free. There's a half-hour free lesson before all dances. On New Blood Night, all first-timers and anyone who brings a first-timer gets in for free. And once you take a series, you can take it as many times as you want, free. That's a lot of free.
Best of all, fun people like swing dancing, ergo fun people go to the Jam Cellar. You have to try really hard to not laugh when you're swinging. It's not like the Tango where dancers look both sexually aroused and pissed off, not an easy place to mentally reach after working or, say, breast feeding all day. And speaking of breasts, women who may want to try swing dancing but don't want to be touched by a registered sex offender fresh out of prison as part of a work release program, the Creepy Guy Factor is practically nonexistent. Bonus.
But back to being scared.
"Being scared is awesome," says Curtis Breitenlohner, another dance instructor talking about performing, not sex offenders. It's true. Nothing compares to the fear of performing. Before the music starts. Before the curtain rises. To feel that knot in the pit of your stomach as if you're going to throw up on yourself. To feel alive. Even when dancing as the Undead.

Related
Popular in the Community