What do you get when you combine Michael Jackson and Legos? Pure awesomeness.
Annette Jung, Talking Animals animator extraordinaire, first caught our attention in February with her portrayal of Jackson moonwalking using only Lego blocks. At the time, The Huffington Post hoped the director was hard at work creating a "Thriller" animation and it seems our wish has come true.
In the stop-motion visual short, Jung uses Legos in hues of red and blue to show Jackson transforming into a werewolf, as seen in the beginning of the legendary 13-minute music video first aired in 1983. Juxtapoz notes that Jung used the bottom sides of the Legos bricks, which double as pixels, to create shading. She also layered them to create depth.
Jung told The Huffington Post in an email Friday that it took her 10 weeks to complete the piece.
"I usually work much faster but Lego is an entirely new medium for me to animate with and I enjoyed every single second playing with it," she said.
Why did she choose "Thriller"? "Because I think it is the best music short film ever made."
What do you think of Jung's Lego Jackson? Let us know in the comments section. For more Lego-centric art projects, check out Mike Simpson's "Classics in Legos" project in the slideshow below.
Related
Before You Go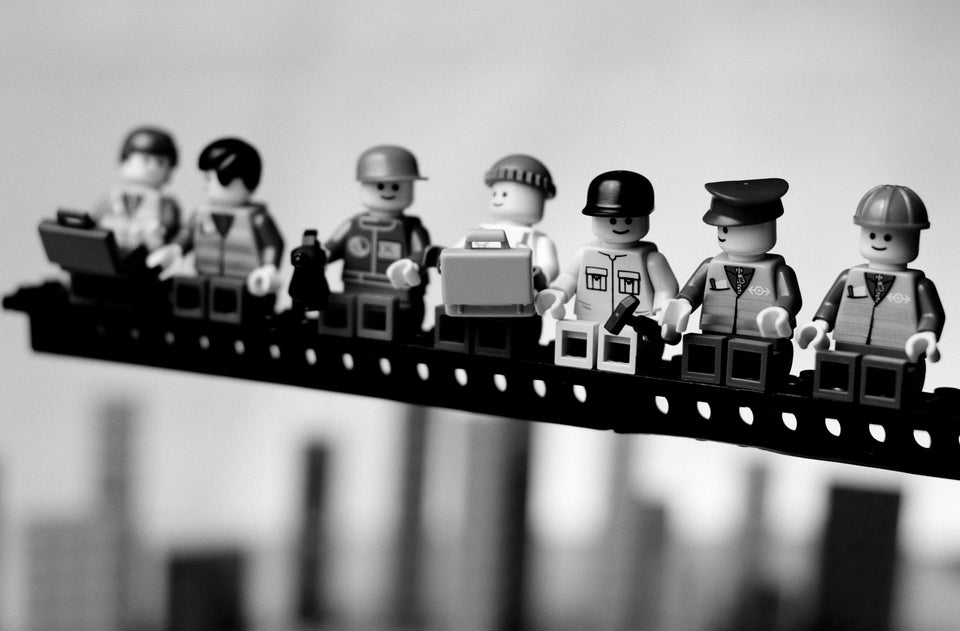 Famous Photographs In Lego Form
Popular in the Community