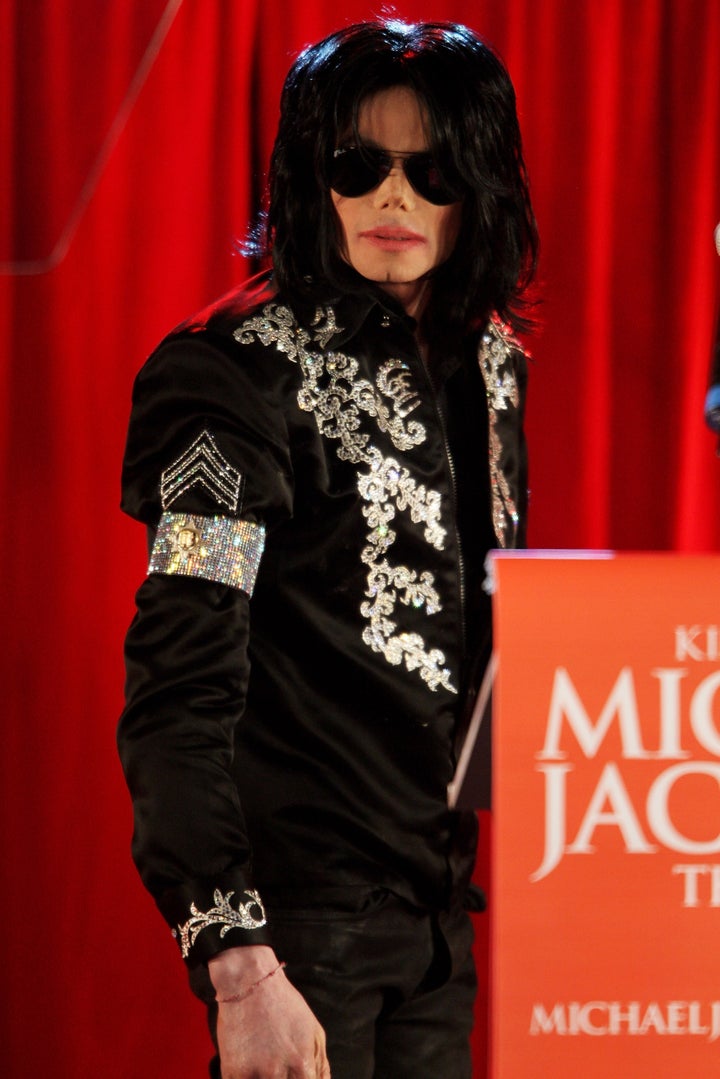 "I am absolutely devastated at this tragic and unexpected news... To this day, the music we created together on Off The Wall, Thriller and Bad is played in every corner of the world and the reason for that is because he had it all...talent, grace, professionalism and dedication. He was the consummate entertainer and his contributions and legacy will be felt upon the world forever." - Quincy Jones
Mortal Michael was a never-ending tabloid story. But it's simply not where this story will stay. Just look at the video above, emailed to me by a friend, compliments of the "Cebu Provincial Detention and Rehabilitation Center, Cebu, Philippines" as the YouTube page describes it.
It takes an extraordinary artist to suck the broadband out of the Internet upon your passing, which is exactly what was reported happening yesterday after the news began to travel.
You didn't have to be a fan of Michael's music or his incredible gifts to understand that this powerhouse talent was a force unto itself. Something we were witnessing that we hadn't seen before.
Just watch him. At his best he defied the triple threat bar, something I know a little bit about.
Jackson's death also stands well apart from McMahon, Fawcett (who really had serious courage to take herself where she did) and most other celebrity deaths we've seen simply because his talent was a force beyond what had been seen that also spanned many generations, with fans around the world greater than the US. It's a real mistake to lump him in with others.
Jackson was in the spotlight longer than Elvis and Lennon.
As someone who spent almost 25 years, from the time I could walk as a performer, getting to Broadway, this man's talent was a stratospheric force; even if you weren't a fan that was easily seen. Having witnessed my share of "normal" and "ordinary" child performers, also having been one of them on the mere mortal scale, that life in itself makes for a weird start for anyone. But when you catapult Jackson to where he went before he was in double digits, well, you don't need anything else to send you down strange lane. Couple that with the fact that he was the bread winner when he was still a kid, well, just take a look at Judy Garland, another over the top talent.
We'll all have to walk through the analysis, the coroner's report, and the often ghoulish dissection of Michael Jackson's life over the next weeks. The good, the bad and the very ugly.
However, the backdrop of it all will be his music, but especially his videos and the voyage Michael Jackson took the pop world on through his direction, though Quincy Jones was instrumental. Jackson changed MTV forever, breaking through all barriers through the sheer force of his raw nuclear gifts.
So, turn off the analysis. Skip the obituaries focusing on all that went wrong, and there was plenty of that, too, with stories already pointing to an Elvis like death from drugs. Instead, just listen to the music. Better yet, watch him.
Michael Jackson was simply in a category all his own.
REAL LIFE. REAL NEWS. REAL VOICES.
Help us tell more of the stories that matter from voices that too often remain unheard.