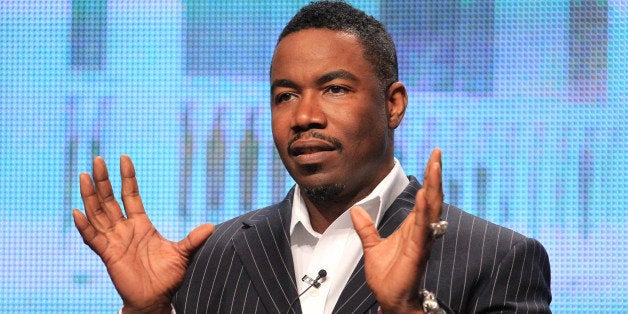 Following years of trial and error with romantic relationships, it appears actor Michael Jai White has stumbled upon an epiphany when it comes to dating, love and his former girlfriends.
Earlier this week the "For Better Or Worse" star took to his Facebook page to pen an open letter aptly titled, "Apologies To All My Ex's." In the letter, White detailed some of his previous dating issues and thoughts on how women were "crazy" with their relationship demands.
"As a man, you have to deal with hand holding, 'yes dearing,' and freaking cuddling! I endured this for years until my relationships reached their natural demise due to some natural chemistry flaw between us or the woman's natural chemical imbalance- Yes I said it," he wrote.
"I believed all women were crazy and the only choice a man had was to decide exactly how much crazy he's willing to deal with to sustain a relationship. It's crazy to think I, as a man, would ever want to spend every waking moment with a woman, to be all-up-on each other constantly, to talk endlessly about 'every-damned-thing' and see each other "every-damned-day!"
Now happily married, White credits his undying love for wife, Gillian Waters, who, he says, has helped him gain a better understanding on how to cater to a woman's needs like "a man."
"I simply didn't love my ex's in the capacity their spirits knew organically needed to be loved," he said. "I believe woman nowadays have learned to settle for what's familiar to love. In turn, they've had to decide how much of a man's love they can live without to sustain a relationship."
"I can say that I am now the very best version of myself and that's due entirely to my relationship."
Calling all HuffPost superfans!
Sign up for membership to become a founding member and help shape HuffPost's next chapter
BEFORE YOU GO
PHOTO GALLERY
10 Tips For Better Relationships