American politics can make for epic theater, as evidenced by Broadway's smash hit, "Hamilton." Now, a new Off-Broadway musical is putting a quiet, satirical spin on a less-heralded side of our nation's heritage: the complex, often fraught relationships between first ladies and their daughters.
Michael John LaChiusa's "First Daughter Suite," which runs through Nov. 22 at New York's Public Theater, tells the story of the lives of the female inhabitants of the White House, young and old, to a hauntingly operatic score. The daughters of Richard M. Nixon, Jimmy Carter, Gerald R. Ford, Ronald Reagan and George H.W. Bush are the stars of what LaChiusa describes as a two-act "fantasia" divided into four fanciful, if zany, sung-through vignettes, each with its own unique tone.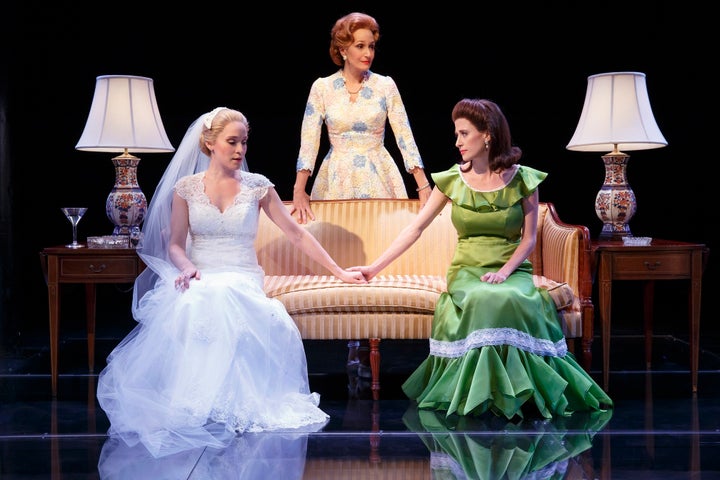 LaChiusa, 53, wrote "First Daughter Suite" as a sequel of sorts to "First Lady Suite," his 1993 musical that dramatized the lives of Mamie Eisenhower, Eleanor Roosevelt and Jacqueline Kennedy. As with that earlier show, the composer and lyricist takes deep artistic license in his depiction of each of the iconic characters, and it isn't all glitz and glamour, either. In the "Patti by the Pool" sequence, Nancy Reagan (played by Alison Fraser) asks her maid (Anita Castelo) to lace a cocktail meant for her daughter, Patti Davis (Caissie Levy), with a sedative. Similarly, in "Amy Carter's Fabulous Dream Adventure," Jimmy Carter's 12-year-old daughter, Amy (Carly Tamer), takes an imaginary journey to Iran aboard the presidential yacht with her mother, Rosalynn (Rachel Bay Jones), as well as Susan Ford (Betsy Morgan) and Betty Ford (Fraser). 
The composer behind "Marie Christine" and "Giant" told The Huffington Post he didn't set out to create a musical biopic but rather a valentine of sorts to the women who spent their days in the White House.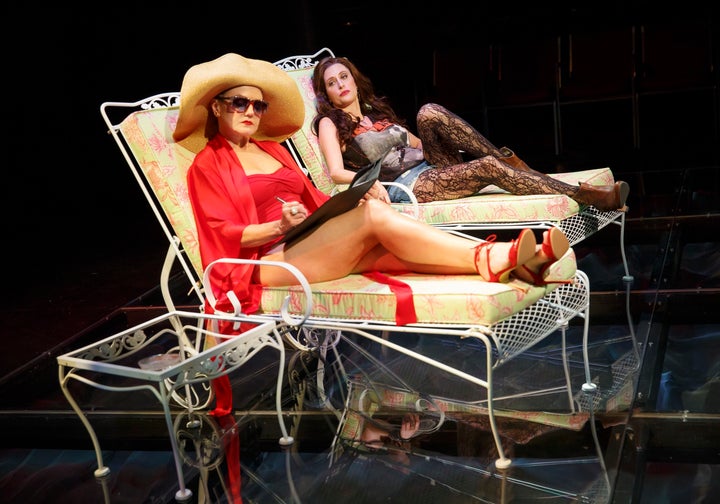 "I'm fascinated by these women and their lives, particularly in their unelected role in political office, as well as the influence they had on their husbands' administrations and politics," he said. "It does take a lot to put yourself in a fish bowl. Some of them adapted very well to that, and some of them did not." 
In "In The Deep Bosom of the Ocean Buried," set at the Bush family's Kennebunkport compound, LaChiusa finds empathy in two women -- Barbara Bush (Mary Testa) and Laura Bush (Jones) -- intertwined with a less-beloved presidency. 
That vignette is in keeping with his effort "to stay as bipartisan as I can with the work." He added, "Politics is emotion, purely and simply. So therefore the piece is a very emotional piece. You may think you know what makes this person this way and what makes them tick, but also consider why they had to become the way that they became."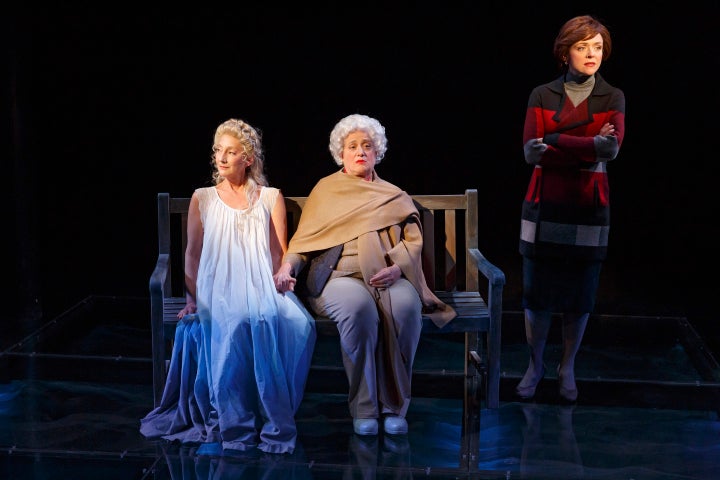 When "First Daughter Suite" concludes its run at the Public Theater (which is, incidentally, where "Hamilton" also had its world premiere) on Sunday, LaChiusa is focusing his efforts on the show's cast album, which he opens to have out by the end of the year. He hasn't exhausted his passion for first ladies just yet, but there are two he won't dramatize -- at least for now.
"I admire Michelle Obama and how she and her husband are bringing up their daughters in the White House," he said. "Hillary's amazing, and I love Chelsea [Clinton]. But their stories aren't finished yet."
Michael John LaChiusa's "First Daughter Suite" runs through Nov. 22 at the Public Theater in New York. Head here for more details. 
PHOTO GALLERY
First Ladies Through The Years
Calling all HuffPost superfans!
Sign up for membership to become a founding member and help shape HuffPost's next chapter