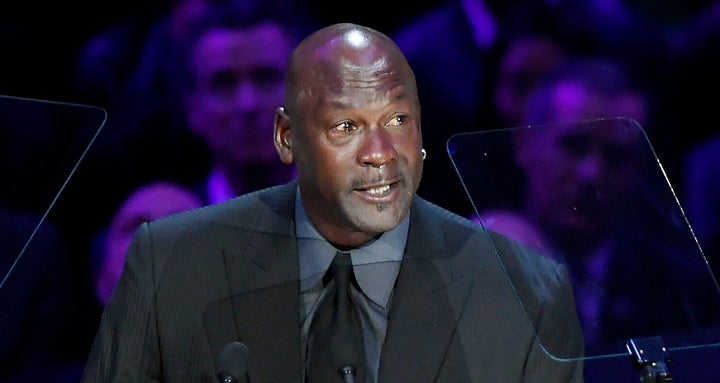 Michael Jordan spoke out in support of the movement to protest police killings of black people on Sunday.
In a statement posted on social media, the NBA legend wrote: "I am deeply saddened, truly pained and plain angry. I see and feel everyone's pain, outrage and frustration. I stand with those who are calling out the ingrained racism and violence toward people of color in our country. We have had enough."
While the 57-year-old said he didn't have "the answers," he stressed the importance of "strength and the inability to be divided by others."
"We must listen to each other, show compassion and empathy and never turn our backs on senseless brutality. We need to continue peaceful expressions against injustice and demand accountability," Jordan said, adding that a "unified voice" and voting are what's needed to change laws and "create systemic change."
Jordan also offered his condolences to the family of George Floyd, the Black man who died after a Minneapolis police officer knelt on his neck.
"My heart goes out to the family of George Floyd and to the countless others whose lives have been brutally and senselessly taken through acts of racism and injustice," Jordan concluded.
Cities across the country and around the world saw protests and sometimes violent unrest this weekend as tensions reached a boiling point following Floyd's death and the shootings of Ahmaud Arbery and Breonna Taylor.
The Associated Press estimates that at least 4,400 people in the U.S. have been arrested over the days of protests.
Popular in the Community