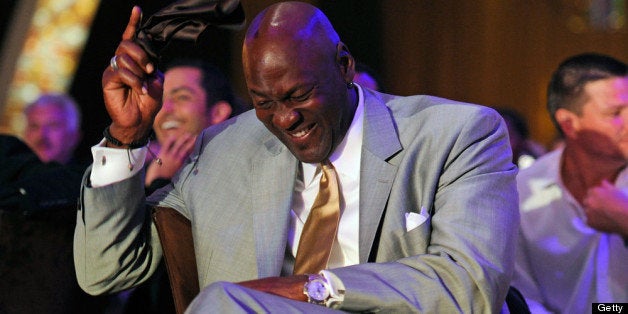 Following the dismissal of a paternity suit alleging that Michael Jordan fathered her 16-year-old son, Grant Pierce Jordan Reynolds, Pamela Smith has been fined by an Atlanta court for making false claims against the NBA Hall of Famer.
According to TMZ a judge favored Jordan's countersuit on July 19, sanctioning the 48-year-old to pay his legal fees of $9,704.13 and citing the suit as "one big publicity stunt."
"My son has the right to know who his father is," she told reporters after a hearing in March. "He has had an issue with it over the years."
Jordan's lawyer said, Smith's divorce filings established her ex-husband as Reynolds' father, however her attorney, Randall Kessler, maintains that her ex hasn't paid child support or been involved in the teen's life.