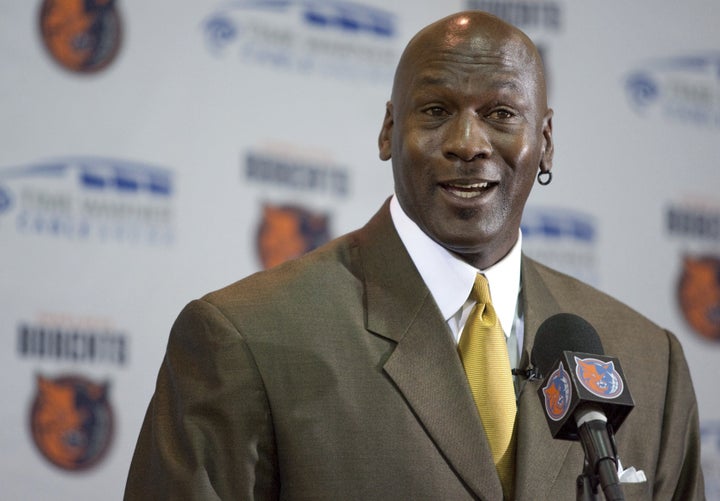 The resurgent Chicago Bulls look like they've got a shot to do something they haven't done since 1998: win a national championship. And if the NBA title's coming back to town, why not bring back the last guy who won it?
Michael Jordan's name hasn't been on a restaurant in Chicago since 1999, a year after he won his sixth ring with the team, when Michael Jordan's Restaurant on 500 N. LaSalle closed due to a legal dispute. But he's reportedly getting back into the Chicago restaurant game with a new spot on Michigan Avenue.
The InterContinental Chicago Hotel is set to replace its current second-floor restaurant, Zest, with Michael Jordan's Steak House, according to NBC Chicago. Two MJ-branded steakhouses already exist, in New York's Grand Central Terminal and at the Mohegan Sun casino in Connecticut, the AP reports.
This one could face some stiff competition, as the downtown area has dozens of steak houses, including such icons as Morton's and Rosebud. But Crain's Chicago Business writes that the steakhouse is a safe bet for Loop and River North investors, as they seem like they can't go too far wrong in a relatively conservative real estate market.
And if Jordan's return to Chicago dining is anything like the last time, it'll be plenty popular with tourists and locals alike, simply for the star power.
"With the Michael Jordan name in Chicago and the hotel on North Michigan Avenue, it's a perfect match," Richard Moreau, an executive at the company that owns the InterContinental, told Crain's.
The restaurant is set to open in late August.
Popular in the Community