The pope's blessing for one boy has been felt by hundreds more around the globe.
Just moments after arriving at Philadelphia International Airport during his U.S. visit at the end of September, Pope Francis made an unscheduled stop to bless Michael Keating, a 10-year-old who has cerebral palsy and uses a wheelchair, The Washington Post reported. The image of the pontiff kissing the boy went viral, and has since inspired an online campaign that, as of Tuesday afternoon, has raised more than $100,000 to cover the expense of a new wheelchair-accessible van for the Keating family.
"I can't believe it," Kristin Keating, Michael's mother, told the news outlet. "It's just adding up and adding up ... I'm so blown away."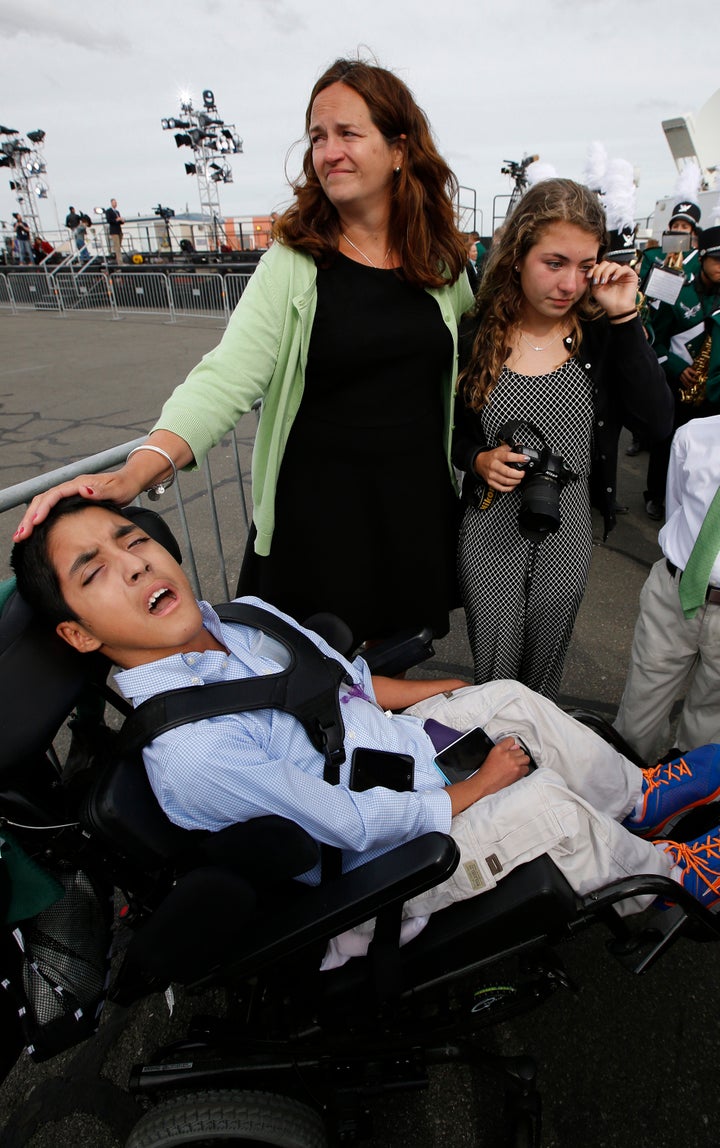 After the papal blessing, captured on video and in photos, went viral, relatives of the Keatings suggested the family set up a donation page, to help support the expensive costs of Michael's care -- specifically a wheelchair-accessible van, as the ramp on the one that the family currently owns doesn't work, leaving the Keatings to lift their 70-pound son into the van whenever they travel, according to The Washington Post. Kristin has had two hernia surgeries as a result.
Anonymous donors have flooded the page with kind words and prayers, sharing messages like "God loves all his children," "You are a wonderful family" and "You are all an inspiration."
Philadelphia was Pope Francis' third stop on his American tour, and the Keating family joined a large crowd at the airport to welcome the pope to Pennsylvania on Sept. 26. Michael's father, Chuck Keating, is the director of a local high school band that was chosen to play for the pontiff upon his arrival, NBC News reported, and the devoutly Catholic family was excited to be part of the festivities.
Michael's special blessing, though, was a complete surprise.
According to the news outlet, the motorcade was already in motion when one of the pope's aides saw the 10-year-old in a wheelchair behind the barricade.
Pope Francis then leaned over the barricade to kiss Michael on the forehead, and whispered a prayer.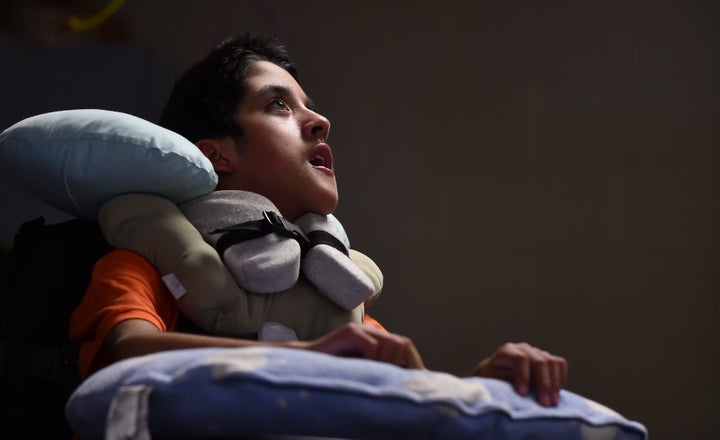 To donate to the Keating family, click the Crowdrise widget below.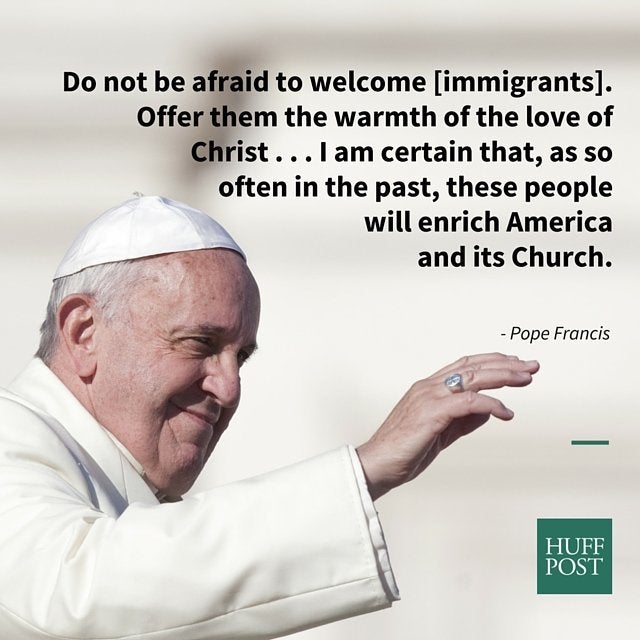 Pope Francis' Best Quotes From His Trip To America