 NEW YORK –- Michael Kinsley, who edited The New Republic for 20 years, is returning to the magazine in January as editor-at-large.
"It's an exciting moment for it," Kinsley said of The New Republic. "It's got money now. It's got very intelligent money."
While long a magnet for talent, The New Republic has never seemed to be on firm financial footing. Since Hughes came along, however, the magazine has increased both its staff and its ambitions, with the new publisher courting high-profile writers and trying to position the The New Republic alongside The New Yorker and The New York Times Magazine and apart from more Beltway-focused media.
Kinsley said it's good to have an owner who's not just "very nice" and "excited" to reinvent the magazine, but also "rich." "Those are three good qualities," he said.
Hughes, who serves as both publisher and editor-in-chief, praised Kinsley in a statement to The Huffington Post.
"Mike Kinsley is a legend in the world of journalism, and we are fortunate to be welcoming him back home to The New Republic," Hughes wrote. "His writerly wit and editorial voice left an indelible mark on the place when he edited the magazine 25 years ago. Much has changed since then, but Mike's talents are timeless. He will be an incredibly important resource as we reinvent the magazine for a new age."
Kinsley knows about invention from his experience as the founding editor of Slate. Kinsley has also served as editorial page editor of the Los Angeles Times, co-host of CNN's "Crossfire" and American editor of The Economist. He's written columns for Time, Politico and the Washington Post.
Last year, Kinsley joined Bloomberg View, the news organization's first opinion section, as an editor and columnist. He'll continue working for Bloomberg View through March, before his primary writing gig will be at The New Republic. (Kinsley's remained on The New Republic's masthead as a contributing editor, but hasn't written in several years.)
When he rejoins The New Republic, Kinsley plans to focus on interviews, drawing off his recent experience talking at length to Daily Beast editor Tina Brown for New York magazine. The buzzy Brown interview wasn't a run-of-the-mill Q&A, but more conversational in nature and stretched over 5,500 words.
"It got a huge response, much to my surprise," Kinsley said.
While future interviews may take the traditional Q&A format, he said, "we're not going to make any pretense these were an actual conversation."
For the Brown interview, Kinsley said he exchanged emails with the Daily Beast editor and gave her the opportunity "to amend and extend her remarks." Brown couldn't completely change answers, he said, but he also stressed that the interview was "not intended to be a 'gotcha' thing." The discussion through subsequent emails were edited into a long, flowing conversation.
"The point is to get what's in her head on some subject," he said. "The point is not to trick her into saying something she doesn't believe."
The New Republic has recently run several long-form interviews, including an occasionally contentious back-and-forth with the irascible novelist V.S. Naipaul in the most recent issue.
In an interview with The Huffington Post, Foer said he recently showed Kinsley the magazine's relaunched look and they discussed Kinsley's involvement and the idea of revamping the conventional Q&A-style interview. "His mind is to create a new genre of journalism that involves fairly extensive back-and-forth between the interviewer and the subject," Foer said.
Foer said that Kinsley –- who happened to be his first boss at Slate back in the day -– will write occasional columns and essays, while also providing input on editorial direction.
"Mike is kind of a relentless experimenter and a magazine genius," Foer said. "In the course of hallway conversation and in editorial meetings, we're going to harvest all the ideas that roll off him."
"I think he finds the sense of reinvention here to be attractive," Foer added. "He still maintains a lot of affection for The New Republic, given all the years he's spent here. It's a place that intersects pretty perfectly with his interests and his heart."
Before You Go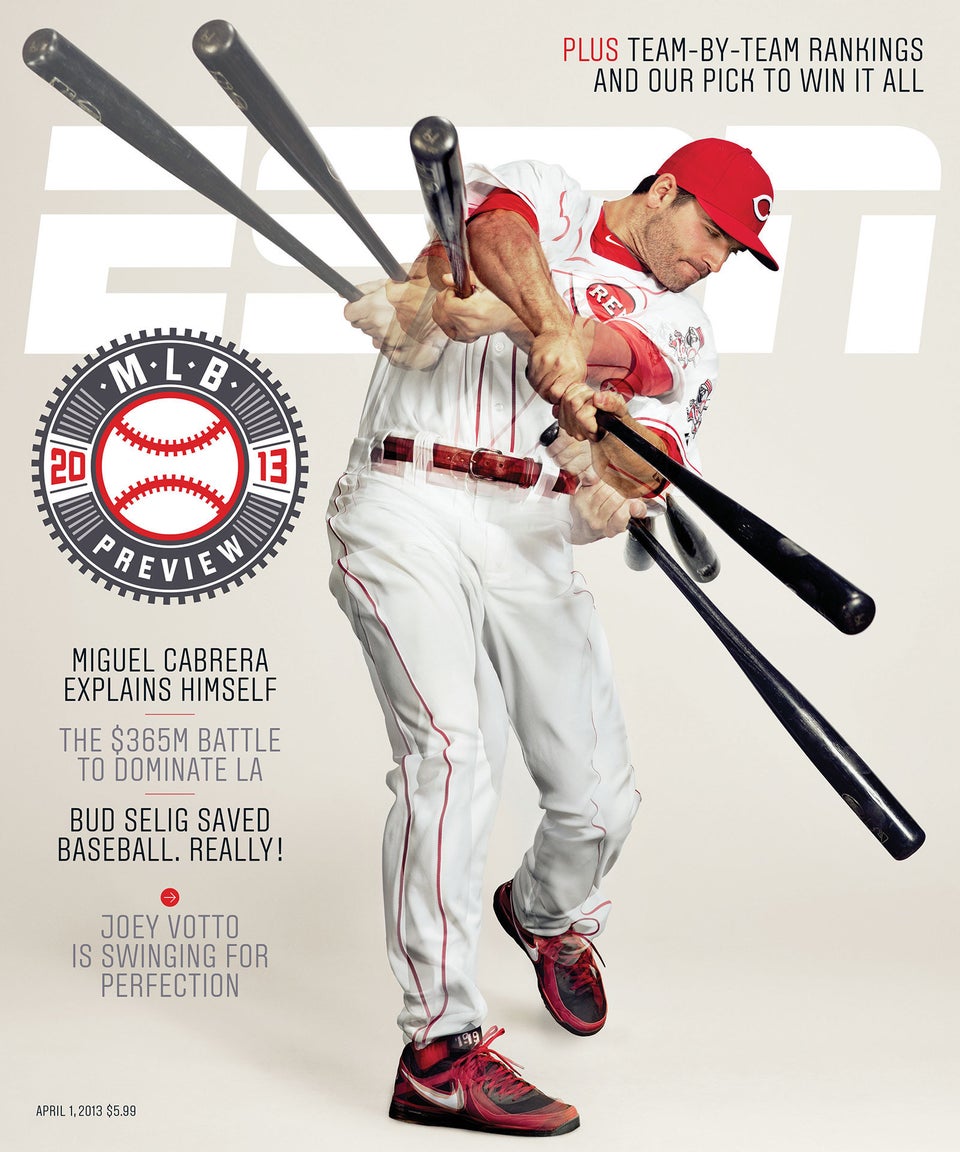 Top 25 Magazines Of 2013
Popular in the Community