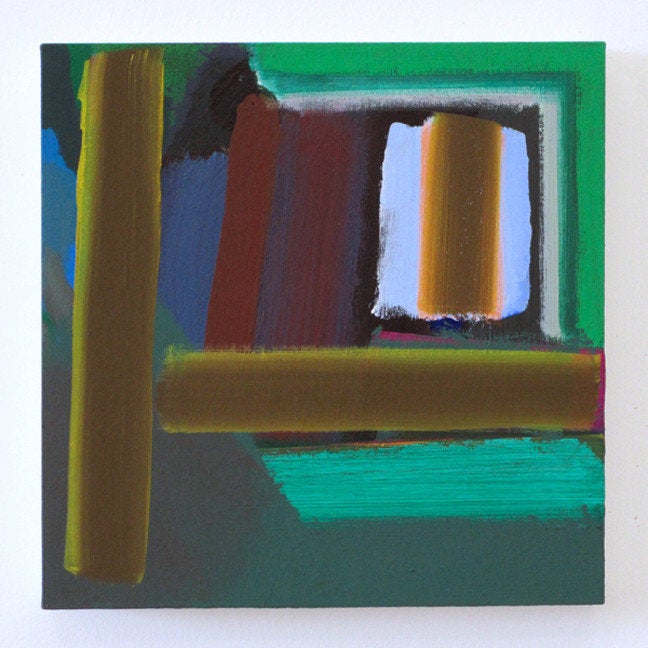 Michael Knight's new exhibition is entitled "Wayward," as in whimsical, fickle, perverse or even incorrigible. These waves of tickling curiosity to full-on frustration mimic the experience of viewing Knight's works, which seem to hide nothing yet elude us all the same.
The tiny paintings, intimate yet strange, hint at modernist abstraction but remain between styles and statements. They are undeniably beautiful but somewhat of a tease. With fat, generous strokes Knight creates architectural atmospheres that adhere to neither flatness nor depth. If we had to liken them to something outside their own world, we might think of weather or the internet ether. Although weather and ether do not seem to have much in common at first, both are real although not graspable, able to be experienced but not captured.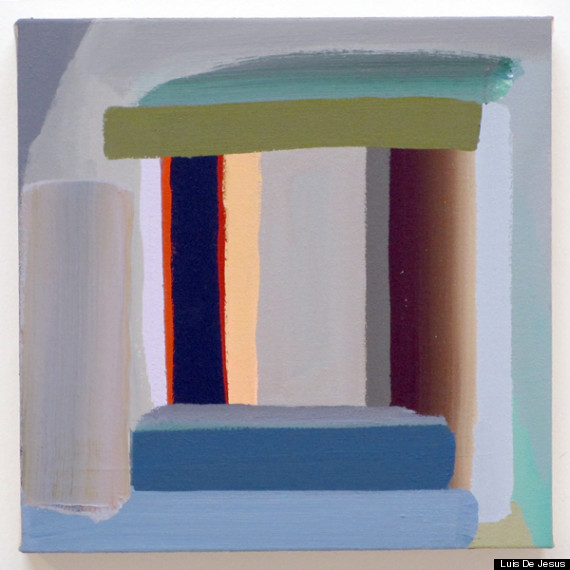 Brushtop, Michael Knight
Works like "Beach House" fall more on the weather side, looking almost like a window facing out onto the ocean. Meanwhile "Brushtop" is far more removed from representation. The colors create their their own grammar; most rhyme in muddled sea foam hues but the red-and-blue stripe rudely interrupts. The saturated, self-contained world resembles the web's ability to encompass so much while remaining removed.
Knight, who was born in Portland and now lives in Los Angeles, cites Howard Hodgkin and Richard Diebenkorn among his influences. Hodgkin has a remarkable ability to conjure feelings, historical moments, even smells with his paint strokes. They lead to concrete destinations instead of confusion. Yet Knight seems aware of the wayward nature of his strokes, and lets them be. The paintings leave a lasting impression, even if the impression is frustration.
PHOTO GALLERY
Michael Knight
Calling all HuffPost superfans!
Sign up for membership to become a founding member and help shape HuffPost's next chapter
BEFORE YOU GO