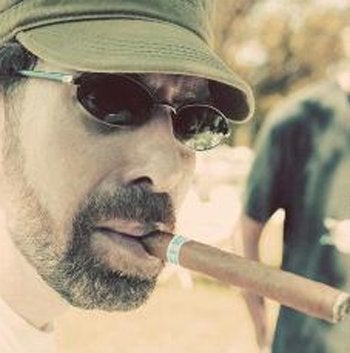 The Florida Sun-Sentinel has more:

[Koretzky's] termination, which FAU officials said was part of a reorganization of student media, outraged students on the newspaper staff, who see it as a backdoor way to control content. They voted unanimously to keep Koretzky as their adviser, which he agreed to do as a volunteer.

When FAU wouldn't go for that, students named him to a new position: permanent guest speaker. He has agreed to show up every week, doing pretty much the same job as he's done for the past 12 years. Students are also meeting with Koretzky off campus.
School officials maintain that they did not fire Koretzky because of his editorial direction of the paper, called the University Press, though students say his official termination was an effort to "rein in the paper."
The paper's editor, Karla Bowsher, told the Sun-Sentinel that the administration's actions are out of step with what they're saying to the press. "If they really wanted to improve student media, they wouldn't be removing our biggest resource," she said.
Koretzky, a veteran journalist, had advised the paper for 12 years.
Related
Popular in the Community