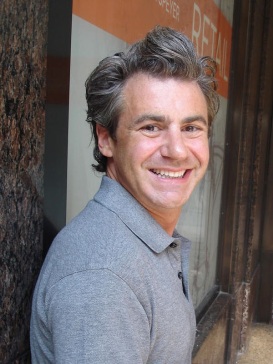 Richard Sinnott began his would-be career in the fashion industry at - where else - the local mall. After graduating from FIT, he quickly moved up the ranks at Harper's Bazaar, where he served as Accessories Director, before landing his dream job at Michael Kors as Creative Director of Accessories and Footwear.
Dana Linett-Silber, a regular contributor to The Inside Source, eBay's digital style magazine, recently sat down with Sinnott to get the scoop on his career, his eBay obsessions and, of course, his love for Cher. The following is an excerpt of that story. To read the full article and more interviews with fashion insiders visit The Inside Source.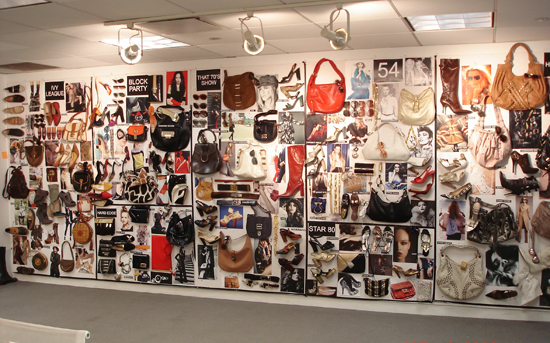 The Inside Source: How did you end up working with Michael Kors accessories?
Richard Sinnott: During my Harper's Bazaar days, I did a little consulting for a designer or two on their accessory and shoe collections, because basically that's what we ended up doing when we wanted special things made for shoots. It was just kind of part of the job, but I really loved it. Then one day, Michael called me to meet about an accessory collection--we had first met backstage at a Celine Dion show about a year before--and eventually he invited me to join him as Creative Director for all of his accessories. Working for him was my dream come true!
The Inside Source: What inspires you in your work in the fashion industry?
Richard Sinnott: First, Cher was my first biggest inspiration as a kid in Catskill, NY in the 70s. We only got three channels up there but on one of them was The Sonny & Cher Show! Growing up, she was the only thing I ever saw sparkle! Now I get inspired by great vintage finds, people I see on the streets of New York--everywhere from 14th Street to Park Avenue. Women with style always inspire me, as do accessories with history. I always went to the 26th Street Flea Market every weekend when I was at FIT and would follow around Andy Warhol, Grace Jones, and many other celebrities that had great style.
The Inside Source: How do you use eBay?
Richard Sinnott: I use it personally and professionally. My inspiration library at work is filled with eBay finds, my apartment and beach house are filled with collections I've bought on eBay and I even bought a car--a 1991 vintage Jeep Wagoneer--on eBay! Vintage accessories, handbags, sunglasses...I spend hours a week looking on eBay!

The Inside Source: What are your favorite eBay finds?

Richard Sinnott: Right now, I'm obsessed with collecting French vintage bowls. I search eBay for "vintage café au lait bowls"--they are little pieces of art and color and I mix them together and put them on shelves. I also love to shop for oil paintings on eBay. I search for "oil paintings" under antiques. I usually start with dates--anywhere from 1930-1960. I find such great things in little corners of eBay! I also purchase all my lamps on eBay. I love buying pairs of lamps. My search words are "antiques, lamps, collectibles decorative arts, pairs." Also, love buying rugs on eBay. And it's very educational--as I search and research antique rugs, I find they all are properly identified according to type , so I actually learn the names of what I like. Right now I'm very into Heriz Serapi rugs. I always start with "Antiques or Decorative Arts" when searching for rugs.
The Inside Source: What are your 2011 New Year's shopping resolutions?

Richard Sinnott: To shop less! Just kidding...I would love to recycle my eBay purchases--list some of my old collections of lighting fixtures and other things on eBay--and then of course buy more stuff! It's like a full-circle, one-stop shop!
To find out more about Sinnott's shopping habits and favorite eBay search terms, click here.