A Nevada middle school teacher who died protecting students during a school shooting is being remembered as a hero.
"He proudly served his country and was proudly defending the students at his school," Sparks Mayor Geno Martini said of Michael Landsberry, a U.S. military veteran and math instructor who was fatally shot by an armed student at Sparks Middle School in Nevada on Monday.
"He was telling him to stop and put the gun down. Then the kid, he yelled out 'No!' Like, he was yelling at him, and he shot him," Jose Cazares, one of Landsberry's students, told NBC's "Today" show on Tuesday. "He was calm, he was holding out his hand like, 'put the gun in my hand.'"
"We have a lot of heroes today, including our children ... and our fallen hero, an amazing teacher," Washoe County School District Superintendent Pedro Martinez said, according to the Associated Press.
PHOTOS (Story continues below)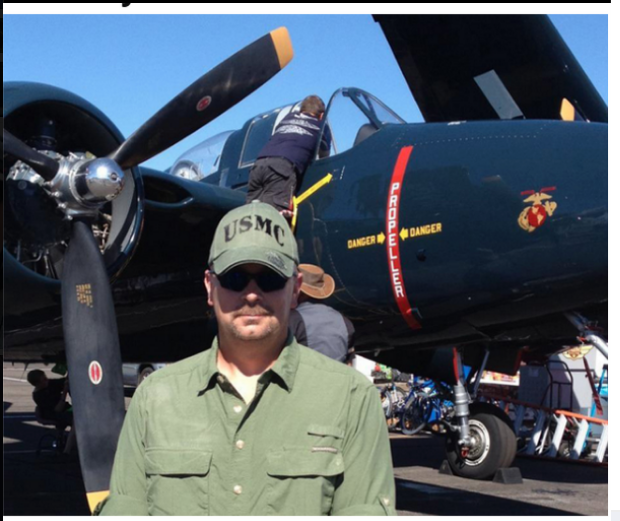 Michael Landsberry
Landsberry, 45, was a U.S. Marine, serving two tours in Afghanistan with the Nevada National Guard. He was well known in his community and beloved by his students, who remember him as a brave man, a coach and a teacher with a great sense of humor. He was a hero to them long before Monday's tragedy.
"One of my goals is to earn your respect while you earn mine," Landsberry wrote in a message to students on his website. "I believe that with mutual respect that the classroom environment will run smoothly."
In a touching message with one of his stepdaughters posted Aug. 25 to Facebook, Landsberry wrote about how important his family was to him.
"I am so very thankful that all of you came into my life," Landsberry wrote. "I love you all so very much. You all are my world, my everything."
Landsberry is survived by his wife and two stepdaughters.
Students shared their memories of Mr. Landsberry.
Related
Popular in the Community