Chicago Cubs fans are looking at a 1993 yearbook photo taken in Mission Viejo, California as a sign of good fortune.
The Cubs last won a World Series in 1908, but in 1993, Michael Lee outrageously predicted a World Series win for the Cubs in his yearbook picture.
He cheekily added, "You heard it here first."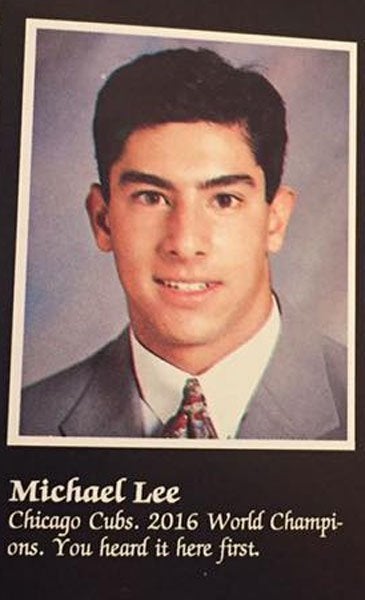 The yearbook photo went viral after it wasThe photo has since gone viral after Twitter user Thomas J. Dale posted a photo of the yearbook prediction that he said his mother found.
Admittedly, faking a yearbook pic is well in the realm of a capable photoshop hoaxer.
However, one Reddit user named number1makeitso claims to have found four other copies of the same yearbook, and that Lee's prediction is in those yearbooks as well. The user posted them on Imgur as evidence:
"When [Lee and I] connected on Facebook in 2009 I sent him the photo and told him we were nearing 2016. He posted the photo of his prediction on August 8th," Meza told the station. "After my Dodgers lost it was time for me to make this go viral and BeLEEve in the Cubs for 2016."
The station has been in contact with Lee, who, fittingly, lives in the Chicago area and is waiting to see if his prediction comes true.
Related
Before You Go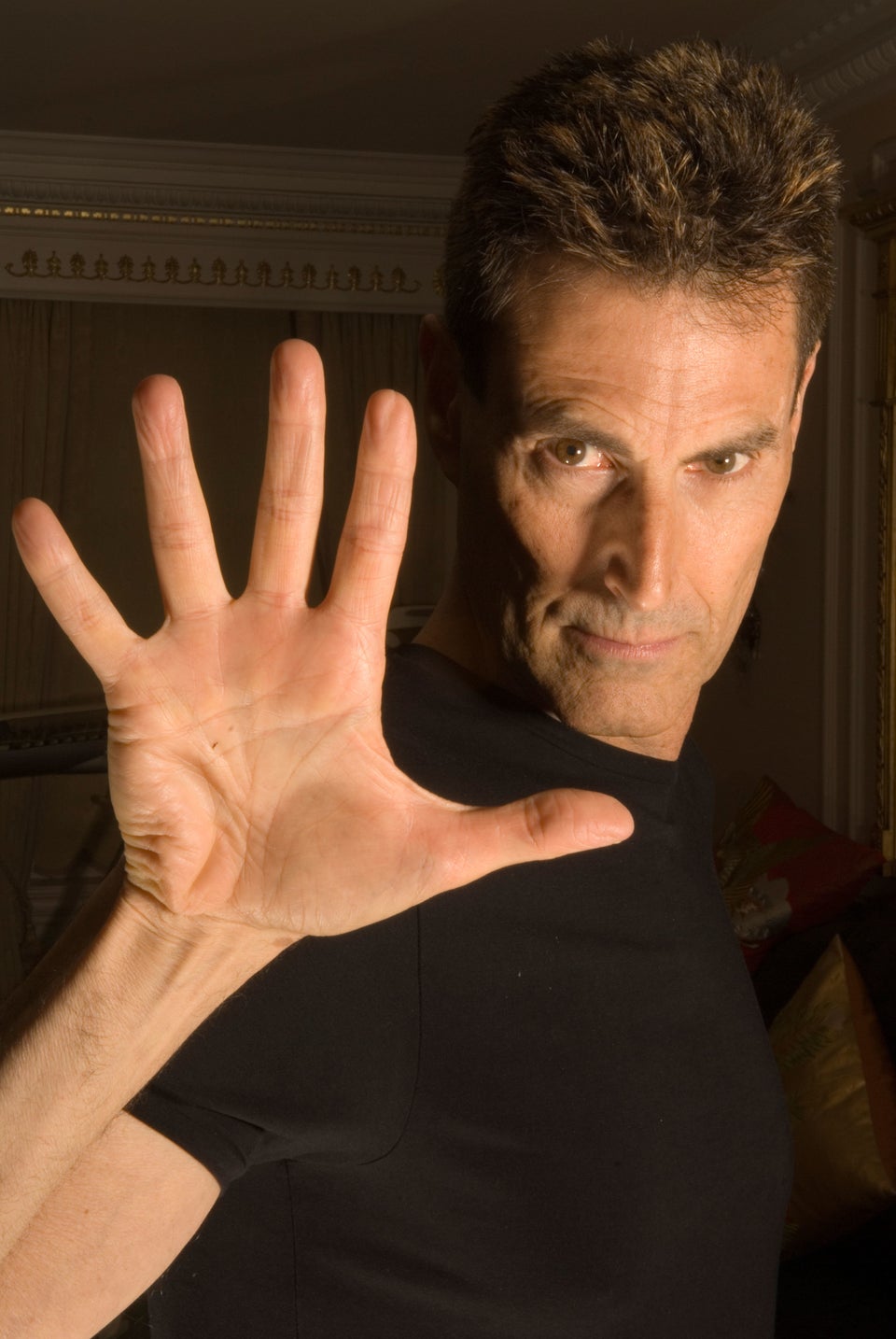 Famous Psychics