MIAMI, Dec 12 (Reuters) - The U.S. general who opened the Guantanamo detention camp said Thursday it was a mistake and should be shut down because "it validates every negative perception of the United States."
"In retrospect, the entire detention and interrogation strategy was wrong," Marine Major General Michael Lehnert wrote in a column published in the Detroit Free Press.
Lehnert, now retired from the military and living in Michigan, was the first commander of the task force that opened the detention camp in January 2002 at the Guantanamo Bay U.S. Naval Base in Cuba.
He said the United States opened it "because we were legitimately angry and frightened" by the Sept. 11 hijacked plane attacks in 2001 and thought the captives sent there would provide "a treasure trove of information and intelligence."
He quickly became convinced that most of them never should have been sent there because they had little intelligence value and there was insufficient evidence linking them to war crimes, he wrote.
"We squandered the goodwill of the world after we were attacked by our actions in Guantanamo, both in terms of detention and torture," Lehnert wrote. "Our decision to keep Guantanamo open has helped our enemies because it validates every negative perception of the United States."
Congress is debating an annual defense bill containing language that would give President Barack Obama more flexibility to repatriate or resettle Guantanamo detainees.
But the proposal maintains an "unwise and unnecessary ban" on transferring any to the United States, Lehnert said.
"Still, this is a step forward toward closing our nation's most notorious prison - a prison that should never have been opened," he wrote.
The first detainees arrived on Jan. 11, 2002, one week after Lehnert was ordered to build the first 100 cells. The crude chain-link cages known as Camp X-Ray were used for about three and a half months and replaced by a series of more permanent prisons.
The United States has since held 779 men at the facility and 162 remain. Lehnert noted that many had been cleared for transfer by U.S. defense and intelligence agencies but were "stuck by politics."
He said a handful should be transferred to the United States for prosecution or incarceration. He acknowledged the risk that some released detainees could go on to plan attacks against the United States, but said the U.S. Constitution and the rule of law trump that risk.
"It is time that the American people and our politicians accepted a level of risk in the defense of our constitutional values, just as our service men and women have gone into harm's way time after time to defend our Constitution," Lehnert wrote. "If we make a mockery of our values, it calls us to question what we are really fighting for."
He added, "It is time to close Guantanamo. Our departure from Afghanistan is a perfect point in history to close the facility."
(Reporting by Jane Sutton; Editing by Vicki Allen)

Support HuffPost
The Stakes Have Never Been Higher
Before You Go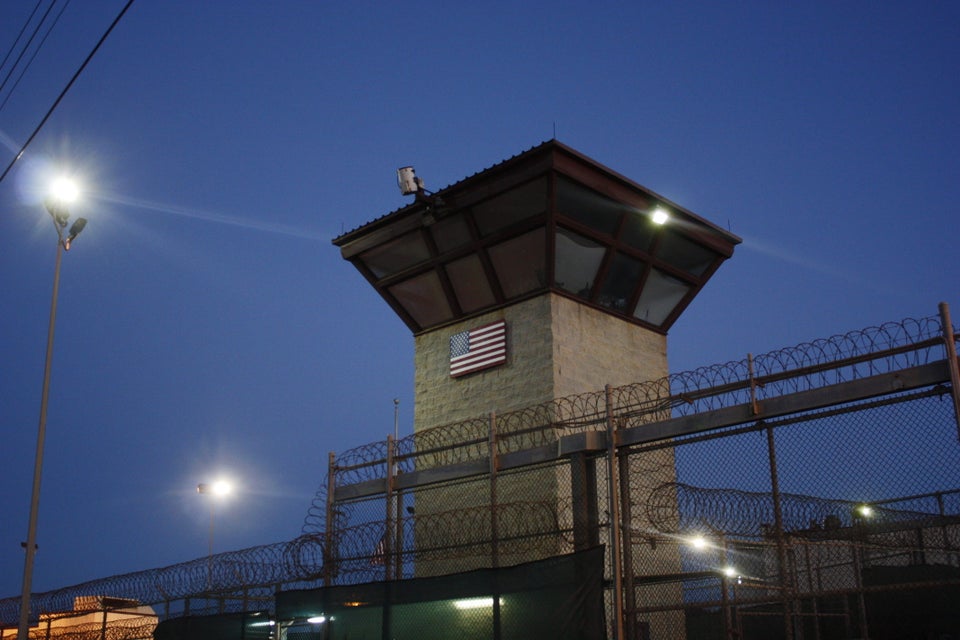 Inside Guantanamo's Prison Facility
Popular in the Community