Here is an inspiring Huffington Post Gay Voices RaiseAChild.US "Let Love Define Family™" series installment from contributing writer Eric Criswell that he has labeled "Lost & Found."
This is the story about a boy who was lost.
Once there was a boy who could fly around the room with a bath towel cape and battle pirates with a tree branch that had transformed into a sword. Full of life and imagination, and experiencing the world as only a child can.
When Michael was 7 years old, due to circumstances beyond his control and comprehension, he entered the foster care system in North Dakota. Years passed, and there were families and homes where he would stay, but none for too long. He grew and survived by recoiling into his own world and withdrew to the stark reality that he may never really belong anywhere.
With each passing year, his odds of finding a family were fading. Most children who are adopted through the foster-adopt programs are under the age of 10. As Michael advanced into his teen years he became very withdrawn, was branded as being overly shy and had no friends -- or anyone that he was close to. Both he and the system began to feel that he was lost. His psychiatrist even told Michael that he was "not adoptable."
Life in a small town in North Dakota and being in the foster care system isn't easy for any child, but Michael is gay and there was added stress when he would spend time with foster families. Many of these families were older couples who didn't always understand the life of a teenage gay boy. They put added restrictions on him to not have any friends over who were boys, and not spend any time at another boy's house. This left Michael lonely and isolated for most of his childhood.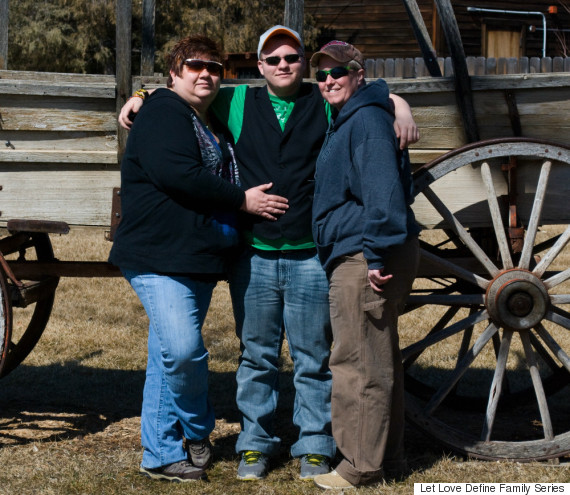 Meanwhile, a thousand miles away in Oregon, Rachel Dueker and Kim VanWoert met, fell in love, and started building a life together as a couple. As their relationship grew, so did their desire to have a family. Both were in agreement that they didn't want an infant or small child and decided they would not put an age limit on their application to foster-adopt. According to Kim, "we just believed that the right child would come along, no matter the age. There are so many kids in need and we knew that there was no age limit to love."
Working with A Family For Every Child organization, they began their journey to build a family. They took the classes, met with social workers and began to imagine their lives as "moms." Then a call came from a social worker in North Dakota who had seen their profile and that they didn't have an age requirement on their application. She mentioned that she had a child who had been in the system for a number of years and was running out of time before he aged out of the foster care system, so Rachel and Kim were introduced to Michael.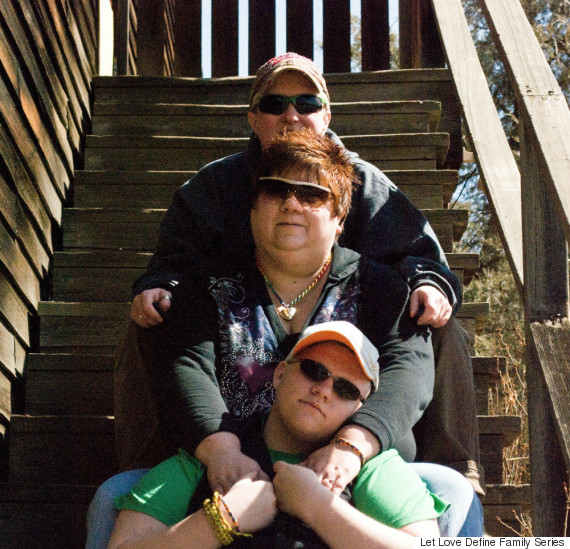 On Valentine's Day, they had their first Skype with Michael, and they both felt a strong connection and agreed that he would be their kid. According to Rachel, "we still say that Michael found us. He was so not on our radar at all, and to feel that connection, especially from so far away, was just the right timing for everyone."
Michael was 16 at the time, and the odds were against him. Rachel and Kim didn't see this as a negative, but a great opportunity to teach Michael what it means to become an adult, to have healthy and happy relationships, to present himself at a job interview, and to be comfortable with himself. Even though the social workers were treating him like he was an adult, the couple knew he was still a child with great potential for learning and growing.
As Michael was getting excited about the prospect of a family, he was taunted by other children. They repeatedly told him that the parents were not going to want him and never going to keep a kid like him. So the doubts and fears continued to haunt him as he became restless and suffered from insomnia. Kim sums it up: "so many of these kids get their hopes up and get rejected so many times, that they say these things as self-protection against new hurts."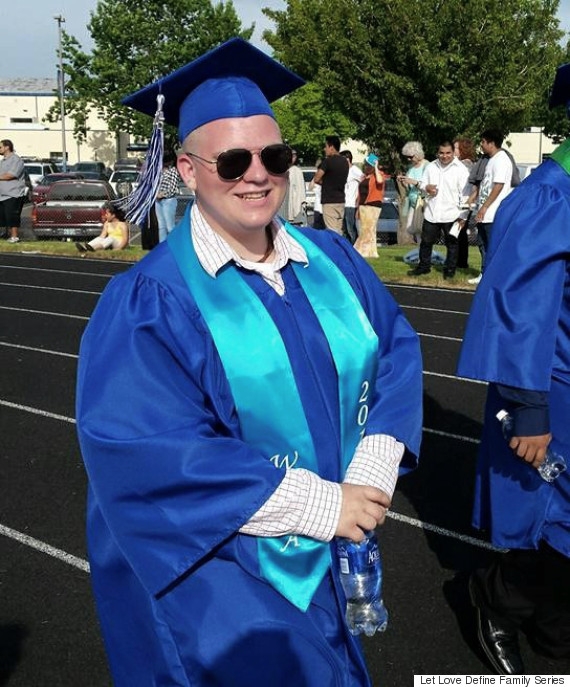 But after many hours of conversations and help with homework through Skype, it was time for a meeting. After the long drive to North Dakota, everyone met at a local coffee shop. Kim says, "we worked very hard to make sure we would be able to take Michael home with us, because we both knew that once we had met him we wouldn't want to leave him." The feeling was mutual, and while they were meeting Michael kept asking, "Do I really get to go home?" And the answer was a resounding "YES!"
Within days of returning to Oregon, everyone was settling into their new life, and Kim had fallen asleep while watching TV. Michael laid beside her and had his first full night of restful sleep in a long time. "When I saw that," said Rachel, "I just knew at that moment that no matter what may happen, it was all going to be okay."
Michael is well aware of the chance he's been given and how it is a complete "life changer." "When I met my moms, it felt like I finally had people there for me no matter what. To know you can mess up and someone will still be there for you is a big deal; it changes your life."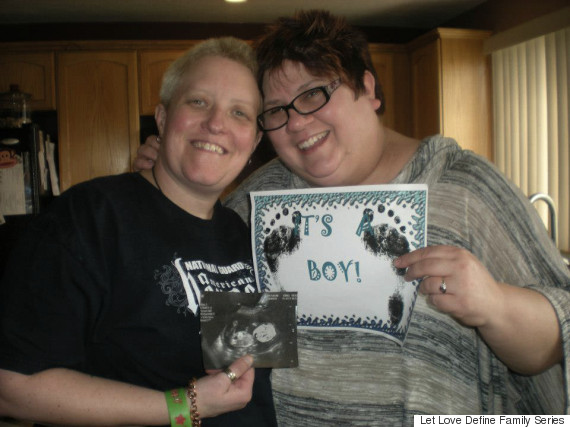 Michael is now thriving with his moms and has gone from being friendless to outgoing and thriving. While past teachers told him he would never succeed with his 1.3 GPA, he has now turned that into a 3.2 GPA and is heading to college in the fall! Knowing firsthand the struggles of older children in foster care, he began work on a documentary called "Kindred," which he has funded and started shooting, and will bring attention to this issue.
"My life feels like mine now," says Michael. "Before I had my family there were times I was pretty sure I would not live past 21. There was no hope left. But now I feel like I have a chance."
"We are so proud of Michael," explains Kim. "He had such a horrible childhood with all the odds against him, but he is respectful and driven and all these wonderful things. Although we have supported him and given him boundaries, all that good stuff comes from within, that was always there and just needed the nurturing to come out."
This is the story about Michael, a boy who was found.
RaiseAChild.US is the nationwide leader in the recruitment and support of LGBT and all prospective parents interested in building families through fostering and adopting to meet the needs of the 400,000 children in the foster care system. RaiseAChild.US recruits, educates, and nurtures supportive relationships equally with all prospective foster and adoptive parents while partnering with agencies to improve the process of advancing foster children to safe, loving and permanent homes. For information about how you can become a foster or adoptive parent, please visit www.RaiseAChild.US.
REAL LIFE. REAL NEWS. REAL VOICES.
Help us tell more of the stories that matter from voices that too often remain unheard.