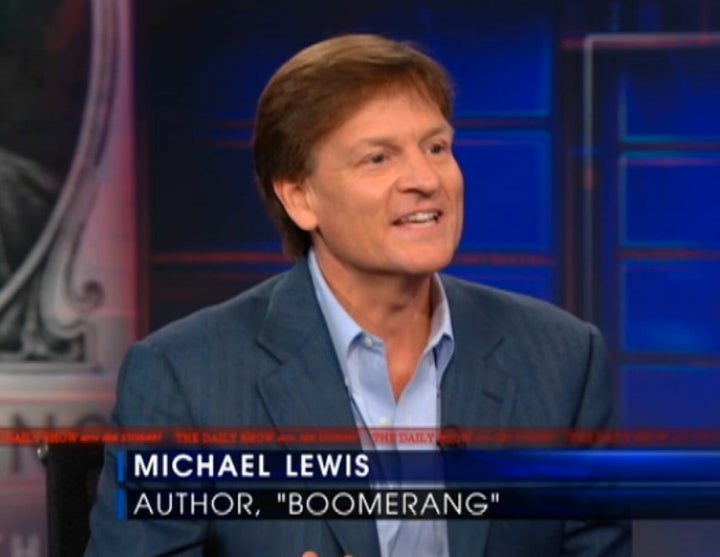 Last night on The Daily Show, Michael Lewis spoke with Jon Stewart about his newest book, "Boomerang: Travels in the New Third World." His journalistic account of financially failing countries suggests a problematic future for the Germans, who have become increasingly isolated, the Irish, who have a "talent for suffering," and the Greeks, whose debt has induced riots.
These grim realities were, of course, peppered with frivolity, as Lewis discussed Iceland's bizarre rise and fall. According to the author, fisherman could literally leave their boats to become currency traders in a matter of days. After five years, this country of 300,000 had convinced the world of their fiscal abilities--until they lost $100 billion.
"But these were the men," Lewis said, whereas the women wondered why their counterparts "didn't ask for directions." The audience chuckled and cheered when the author claimed "how dangerous men are with money," and announced Iceland's newest monetary advisor: a lesbian head of state.
But before Lewis could rehash his explorations in "financial disaster tourism," he commented on the film adaptation of his impactful 2003 novel, "Moneyball."
"I thought it was gonna suck… [but] Brad Pitt's performance was unbelievable," he said. "They took a book that shouldn't have been a movie, and they made it into a movie."

REAL LIFE. REAL NEWS. REAL VOICES.
Help us tell more of the stories that matter from voices that too often remain unheard.