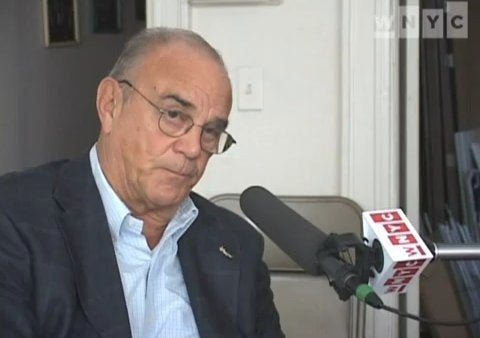 It's that cut-and-dry for Michael Long, chairman of the New York Conservative Party.
"In order to get the endorsement of the Conservative Party, one of the deal breakers is traditional marriage," Mr. Long told the New York Times. "You say 'I'm not for traditional marriage,' you're not going to get our endorsement. It's as simple as that."
Long's threat carries significant political weight for the state's right-wingers.
New York is among a handful of states where elected officials can run on the ballot line of more than one party, and Republicans have come to rely on Conservative Party votes to win office in an increasingly Democratic-leaning state. No Republican has won statewide office without the Conservative Party's support in more than three decades. When Republicans won control of the State Senate last year, five of the Republican candidates won by a margin less than the number of votes they received on the Conservative line.
Republican support is needed for a marriage equality bill to pass the GOP-controlled State Senate.
"There are many members of the Senate in both parties who will be standing up for equality when there is a vote," Ellner said.
The mayor's lobbying efforts came on the heels of a Times piece about wealthy right-wing donors funneling support to the fight for gay marriage.
There are also plenty of other politicians and celebrities backing the legislation.
WATCH Barbara Bush's ad for marriage equality:
But, in the end, Republicans could fear Long's wrath enough to withhold their support.
WATCH: Long discuss former gubernatorial candidates Carl Paladino and Rick Lazio:
Popular in the Community