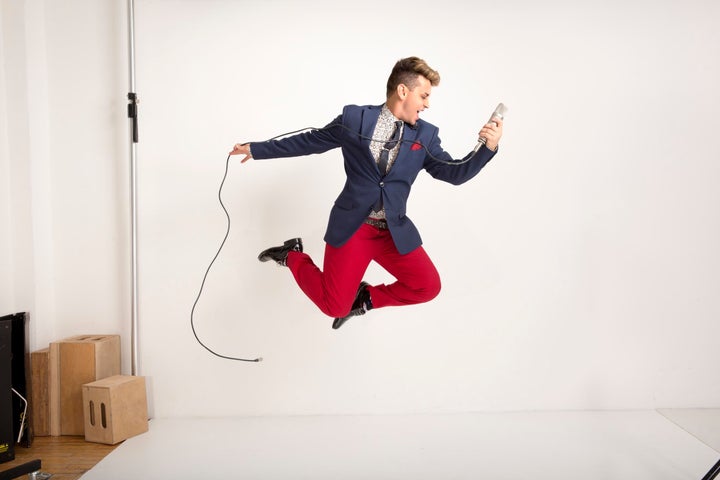 Growing up in California, Michael Longoria dreamed of pursuing a career on the Broadway stage. However, his Mexican-born, Catholic parents wanted their son, whom they'd raised as a child Mariachi singer, to pursue a more traditional path that didn't involve tap shoes and jazz hands.
"My parents were bilingual and I only spoke English, so I didn't understand them sometimes. But our understanding for each other really stopped when I discovered myself in Broadway music," Longoria told The Huffington Post. "When I got into NYU, my father's first response was, 'You're not going to New York. You're going to get a job.' He didn't understand what I was doing singing and dancing."
Fittingly, the actor-singer chose "Over the Rainbow" as the final track on his debut solo album, "Broadway Brick By Brick," because he felt that the "Wizard of Oz" standard represented his personal quest to return home "emotionally and spiritually" after finding success as a performer.
Best known for playing Frankie Valli in the Broadway smash hit, "Jersey Boys," Longoria puts a Latin-influenced spin on 11 more classic showstoppers for the album, which hits retailers on May 5. Sung alternately in English and Spanish, "The Sound of Music" is re-imagined as a midtempo rhumba, while "Being Alive," "Corner of the Sky" and "Tell Me on a Sunday" also feature hints of Longoria's Mariachi background.
Longoria frequently tours the country with The Midtown Men, a vocal group he formed with three other members of the original "Jersey Boys" company. Still, he sees "Broadway Brick By Brick" as a way for him to express himself as a solo artist and reconnect with music that "inspired a 17-year-old kid to move to New York."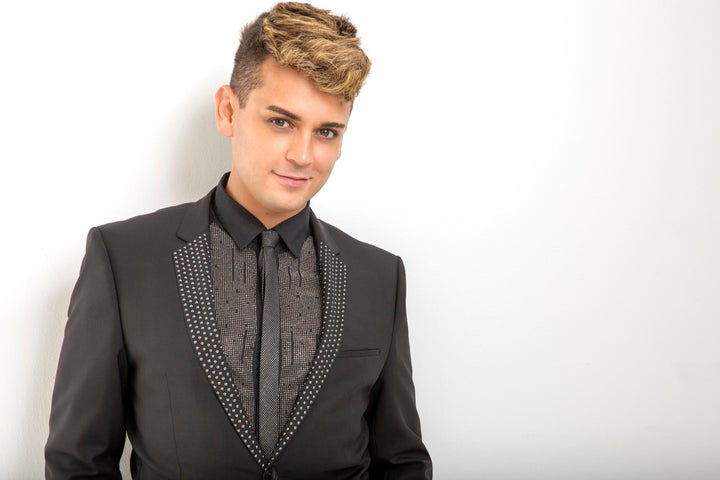 Collectively, he said, the album's 12 songs represent a sonic journey that includes nods to a number of personal milestones, including his coming out and the death of his grandmother, to whom he was very close.
"I was a kid who was discovering himself and whose family rejected the notion of who that could possibly be, because they were afraid of who that person was," Longoria said. "Really, the music of these Broadway shows saved me."
If Longoria has his way, his story will soon be heading to the small screen. Although he's tight-lipped on specifics, the actor said he's working on a feature-length TV special about his life which will include footage from two live performances at Joe's Pub at the Public Theater in New York honoring the release of "Broadway Brick By Brick" in May.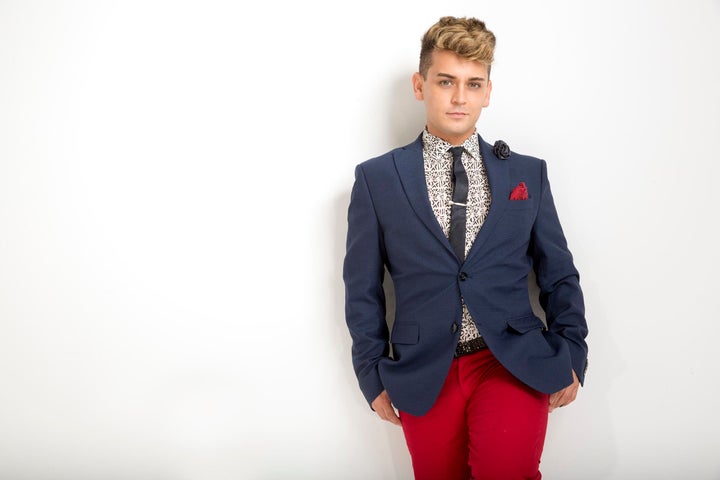 As his list of professional accomplishments has grown, Longoria said he's also been able to reconcile with his parents, who have now come to terms with their son's sexuality. In fact, his father has become a particularly enthusiastic supporter of his show business endeavors, he said.
Recalling a time when his father screamed his name from the audience at the start of a "Jersey Boys" performance, Longoria noted, "To go from [having] that really close-minded, ignorant, machismo attitude to be screaming my name in a Broadway house -- however inappropriate -- it was just a full-circle moment. He finally got it."
Michael Longoria's "Broadway Brick By Brick" will be released May 5. He'll celebrate the release of the album with two performances at Joe's Pub at the Public Theater in New York. Head here for details.
Before You Go
Michelle Obama Brings "Broadway At The White House"
Popular in the Community