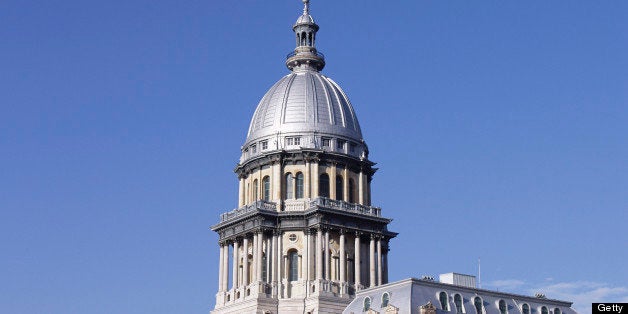 After weeks of discussion about what to do with the now-vacant Illinois comptroller's seat, House Speaker Michael Madigan has now said he supports the idea of a special election. This opinion comes after he previously stated he would support a four-year appointment by Gov.-elect Bruce Rauner.
From Reboot Illinois' Madeleine Doubek:
The Speaker for weeks has been saying he supported a consensus move at the executive level by Quinn and incoming Gov.-Elect Bruce Rauner to deal with the vacancy. That was his position as recently as Monday when Rauner unveiled his choice for comptroller - Lincolnshire business executive and former state representative candidate Leslie Munger.

Rauner repeatedly has voiced opposition to a special election and support for a vote by Illinoisans on a move to revise the state constitution to merge the statewide offices of comptroller and treasurer. Many Democrats, including Quinn and Attorney General Lisa Madigan, have said four years is too long to go without voters choosing a comptroller and have called for a special election in November of 2016 to coincide with the national presidential election.

From a purely political perspective, history shows Democrats' chances of winning back Republican Topinka's comptroller office increases in a presidential election year, when voter turnout will be higher and more Democrats can be expected to cast ballots.
One way or another, Illinois will end up with a new comptroller in 2015. Elliot Richardson of the Small Business Advocacy Council of Illinois says something else should also happen in 2015: the end of EDGE tax breaks for larger business, when small businesses don't receive the same benefits. Find out why he is so frustrated with the practice and why he thinks their effectiveness should be debated in 2015 at Reboot Illinois.

Related
Popular in the Community