A father standing just feet from his daughter's killer on Thursday suddenly stopped in the middle of his impact statement and dove over the defense table at the killer, who was smiling.
Michael Madison, 38, was in the Cleveland courtroom that day to be sentenced to death in the murders of three women. Van Terry was there to remind the judge what he had lost.
Madison, already a convicted sex offender, was earlier found guilty of killing 18-year-old Shirellda Terry, as well as 28-year-old Shetisha Sheeley and 38-year-old Angela Deskins. The women lost their lives during a 10-day period in 2013. Their bodies were later found decomposing in plastic bags in and near Madison's East Cleveland home.
"Right now, I guess in our hearts we're supposed to forgive this clown, who has touched our families, taken my child," Terry said in delivering his impact statement.
That's when he turned to look at Madison, who was flashing a grin. And Terry lunged.
Court officers quickly separated the men, as people in the gallery screamed and called out to Terry.
"He was upset. He's telling you that he lost his baby, that's a slice of his heaven, and [Madison] is sitting over there smiling," Van Terry's sister Sonya Richardson told Cleveland.com after the hearing. "It's like, enough."
The Cuyahoga County prosecutor's office said the incident is under review, after which officials will determine whether to charge Terry with anything.
"If I did get charged, I'm all right with that," Terry told the media afterward.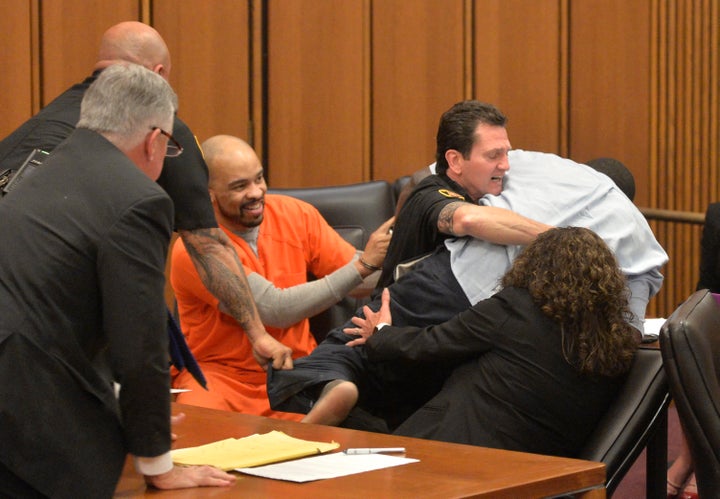 Neither the judge nor the jurors had been swayed by mitigating factors presented in Madison's defense in an effort to spare him from the death penalty. Defense attorney David Grant said that as a child, Madison had suffered terrible abuse at the hands of his parents and some of his mother's boyfriends. The lawyer described Madison's childhood home as one where "no one here would allow their child to spend a single night."
But Cuyahoga County Prosecutor Timothy McGinty said Madison was a "trophy keeper" who had been inspired by the East Cleveland serial killer Anthony Sowell.
"Justice is a virtue that assigns to every man his due, and if anyone was ever due this penalty, it is this cold-blooded, serial murderer," McGinty said in a mid-May statement after the jury recommended the death penalty. "We are thankful that this man can never rape and mutilate another woman."
Though Madison has been sentenced to death, any execution date is a long way off -- if it happens at all. Ohio currently has a moratorium on executions due to the state's difficulties in obtaining lethal injection drugs.
Samara Sheeley, the sister of another victim, wrote the court that lethal injection was "the easy way out" for Madison, Cleveland.com reports.
"It's a lose-lose situation here, and it makes me think selfishly," Sheeley wrote. "Thinking that your family will get to see you behind bars, makes me want to see you die."
Before You Go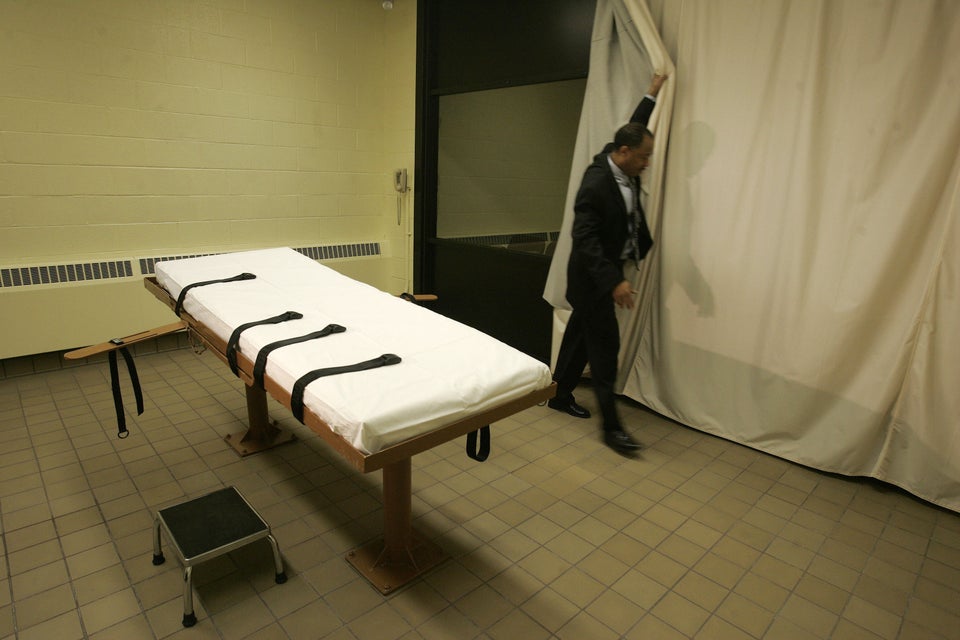 Capital Punishment Methods Through History
Popular in the Community