Air Force veteran Master Sgt. Michael Maroney recently made headlines after he was able to track down LeShay Brown, a girl whom he rescued during Hurricane Katrina.
At long last, the reunion Maroney had been waiting for happened. The veteran met with the now-13-year-old girl in person on the set of talk show "The Real," in an episode that aired last Wednesday. 
The moment was an emotional one for both Maroney and LeShay, who were photographed sharing a happy embrace after the rescue, 10 years ago. 
"I wish I could explain to you how important your hug was," Maroney told LeShay during their reunion. "That small gesture  -- it helped me through bad days and dark days. ... I'm indebted to you. You rescued me more than I rescued you."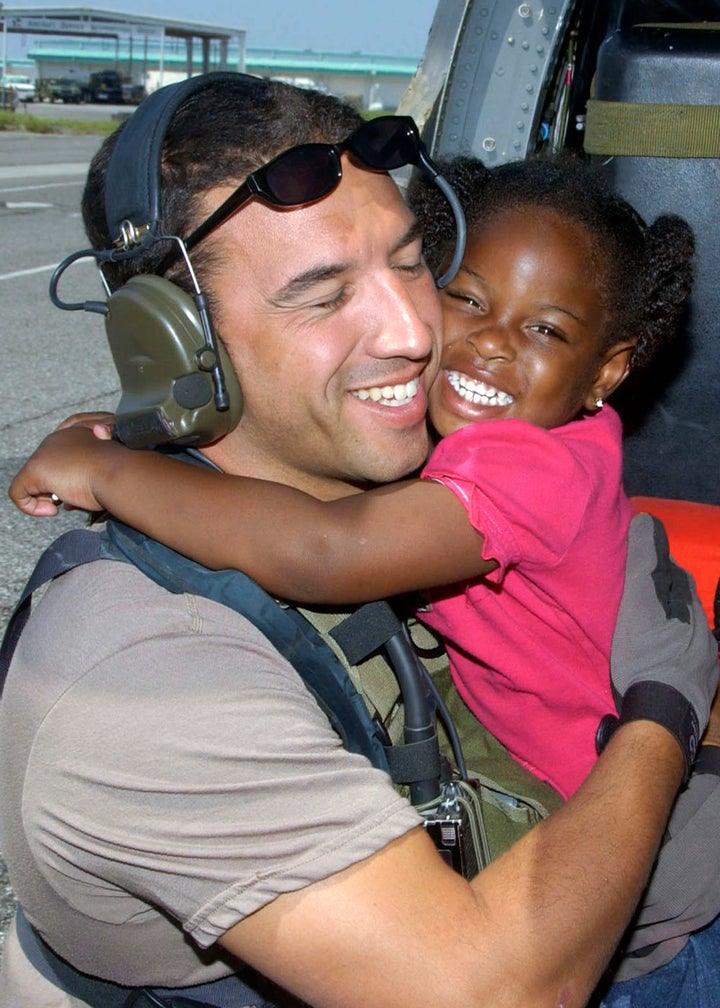 In addition to being able to catch up during the show, the pair both received checks for $10,000.  
The meeting had been a long time coming. The veteran spent years looking for LeShay, whose hug helped him get through that rough time. His search came to an end late last month with the help of social media and the two connected. Maroney told Yahoo Parenting that on the day of the reunion, he felt anxious, waiting in his dressing room before he was to meet with LeShay. 
"I was pacing back and forth, I was nervous, I was excited," he told the outlet. "Think about the night before your wedding -- those jitters and excitement and 'I can't wait to see them' feeling -- that's how it felt."
When the 13-year-old arrived on stage, Maroney told Yahoo Parenting that he was simply elated.  
"I need something bigger, some supercalifragilisticexpialidocious kind of word, to explain the happiness I felt," he said. "LeShay represents New Orleans and humanity, and if this family can get through it then there is hope, and that's what we all need more of in the world right now."
Though LeShay doesn't remember much from the rescue, she teared up during the reunion. Her mother Shawntrell Brown, who does recall Maroney from their initial interaction 10 years ago, told People.com that he's just as sweet as she remembers. 
"I remember Mike was a nice man then, and he's such a nice man now."
The veteran and LeShay will stay in touch. They'll see each other this weekend and Maroney plans on teaching the 13-year-old to swim, Yahoo Parenting reported. 
PHOTO GALLERY
New Orleans 10 Years After Katrina
Calling all HuffPost superfans!
Sign up for membership to become a founding member and help shape HuffPost's next chapter